Just a quick update – the forge direct Mega-Sale just finished a few minutes ago and as explained previously, is now archived and unavailable to order until further notice.
Our Master Smith has received quite a nice boost of orders to keep him busy when he gets back to work at the end of the month, and all the people who took advantage of the 25% discount special offer should be receiving their swords sometime in mid December.
For the time being, we have moved the entire selection to the ARCHIVES – but just in case this line never comes back, here is selection of the most popular designs from the sale..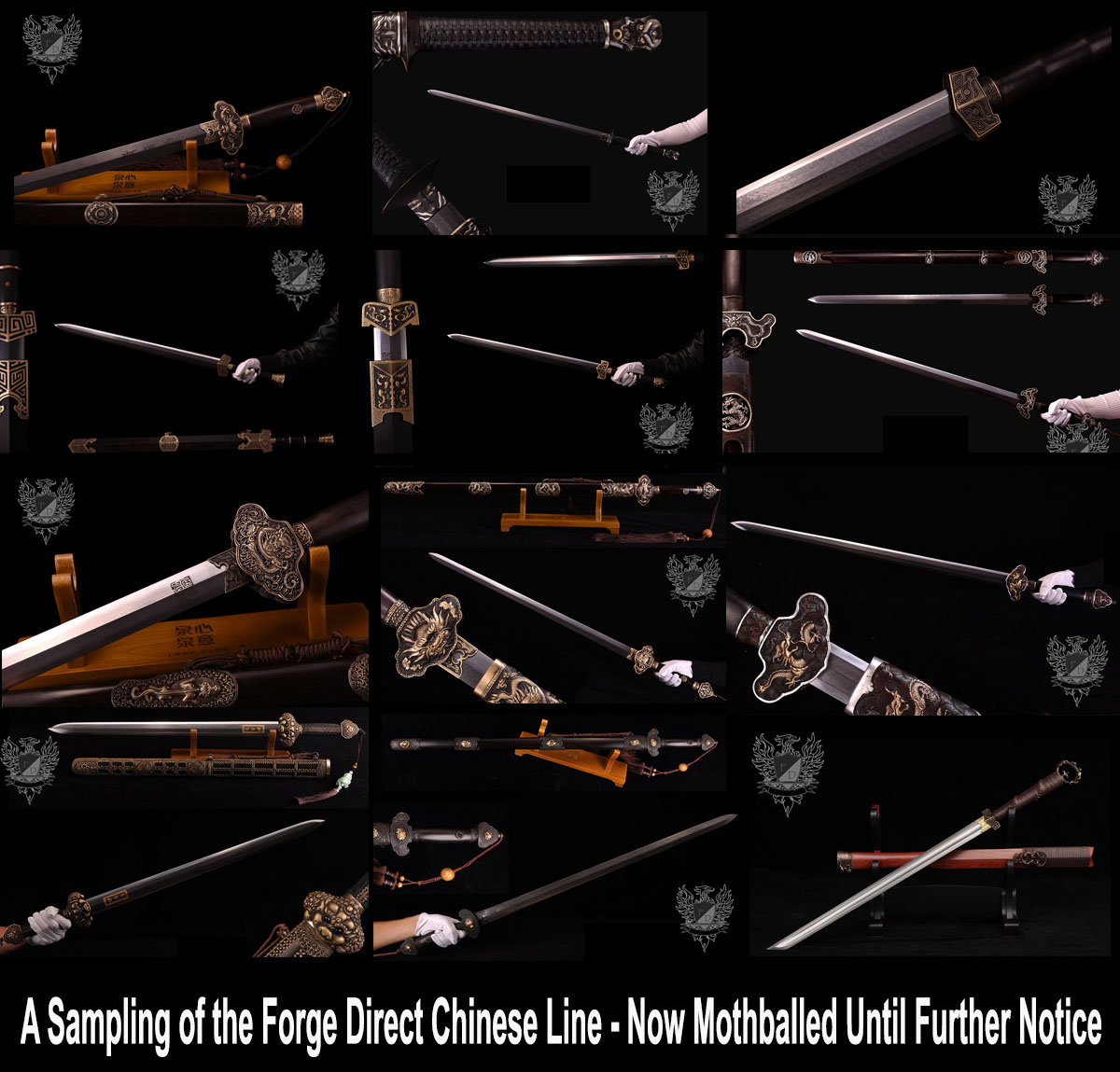 I really do hope that this will not be the end of the Forge Direct Chinese Sword Project – these really are stunningly beautiful swords literally dripping with 2500 years of history and it would be such a shame to see it all come to an end.
Hopefully our modest contribution of orders from the sale will help keep the forge going long enough to see another few rounds, but only time will tell..
Here's hoping that we will see them all again soon.