The fourth sword in the Doomsday line has just been released – a fully functional replica of the sword used by 'Blade' (Wesley Snipes) in his Daywalker franchise, with an amended design by Jason Woodard.
Here are a few pictures that Jason took of the sword with a suitable 'Doomsday' background..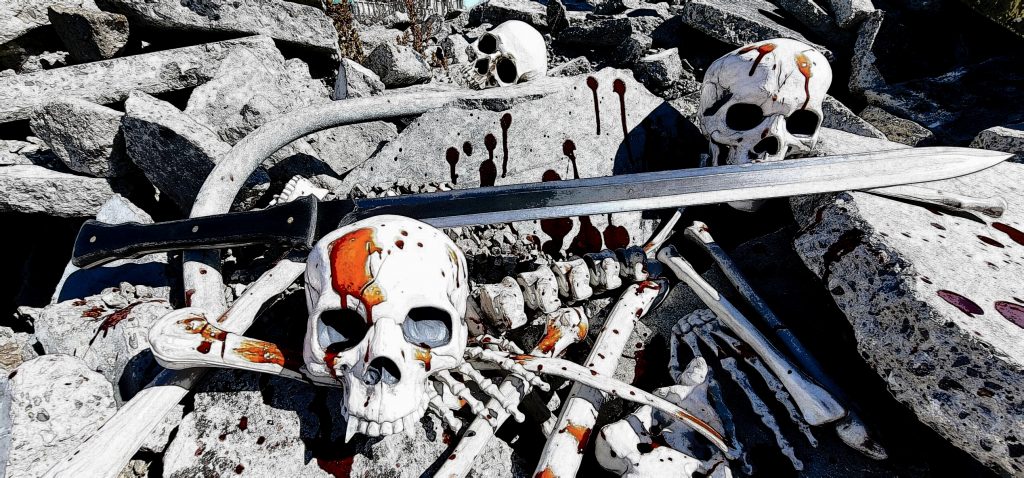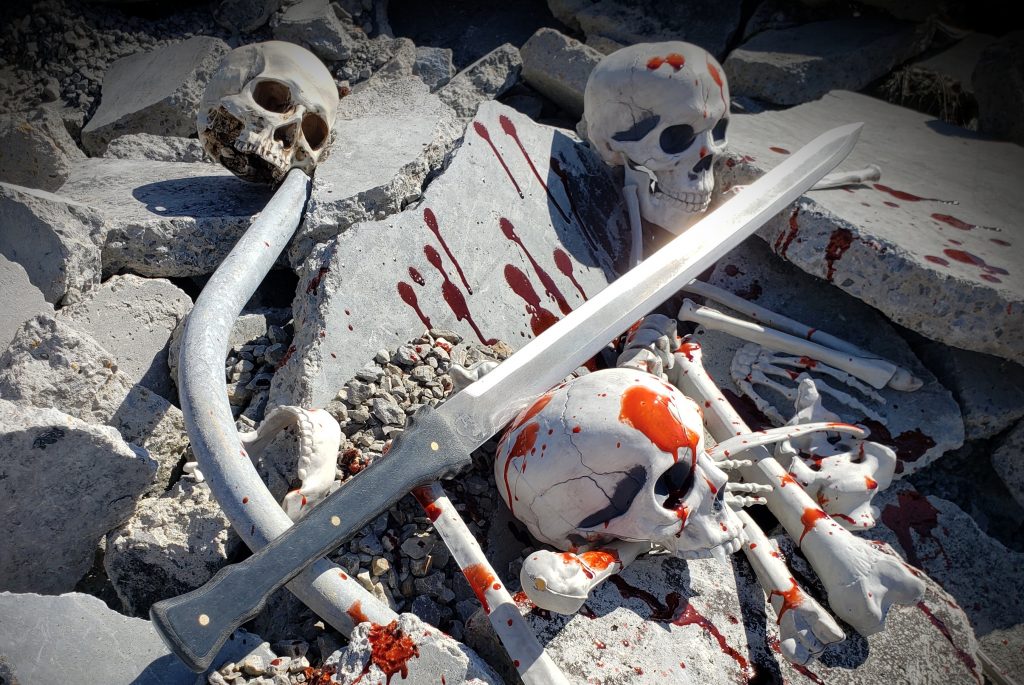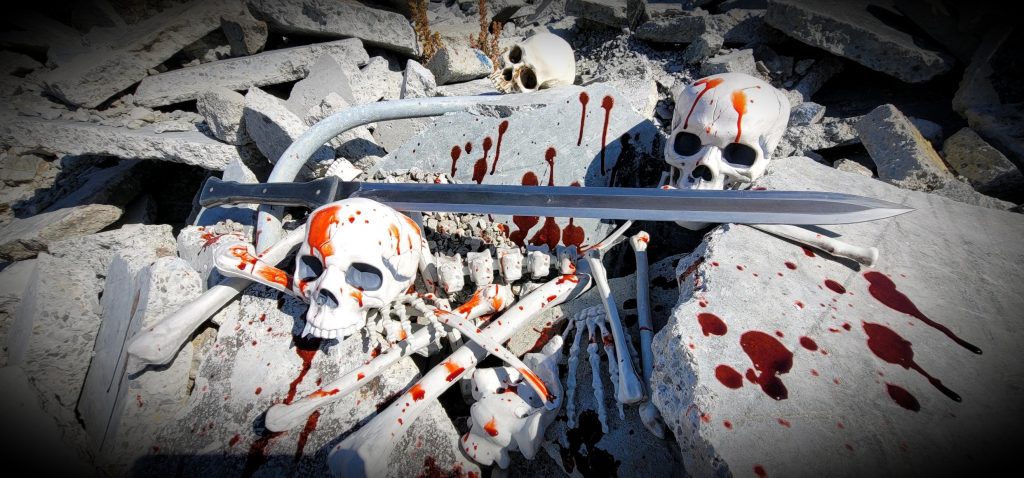 Like all Scorpion Swords, the blade is cut to shape from a sheet of 1095 carbon steel.

It is then ground to shape, heat treated and holes cut out for the multitude of minor pins that give it such a good overall durability rating.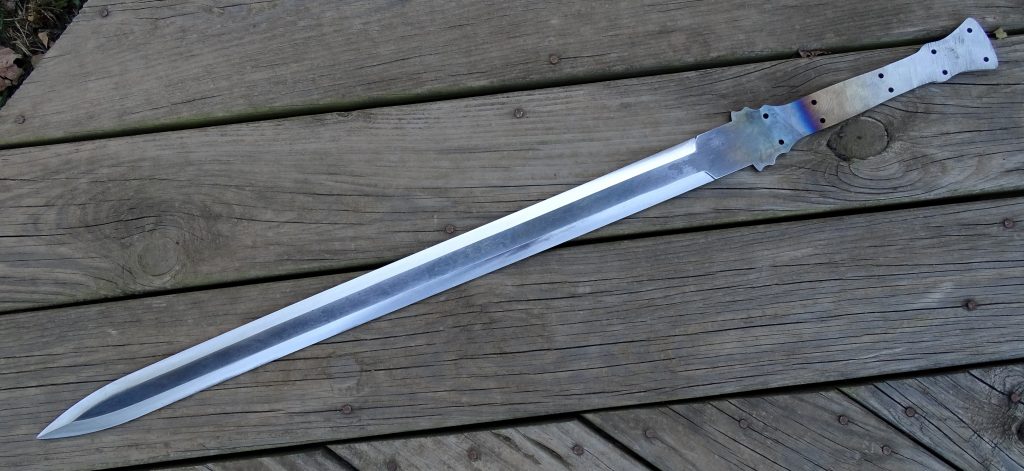 The end result?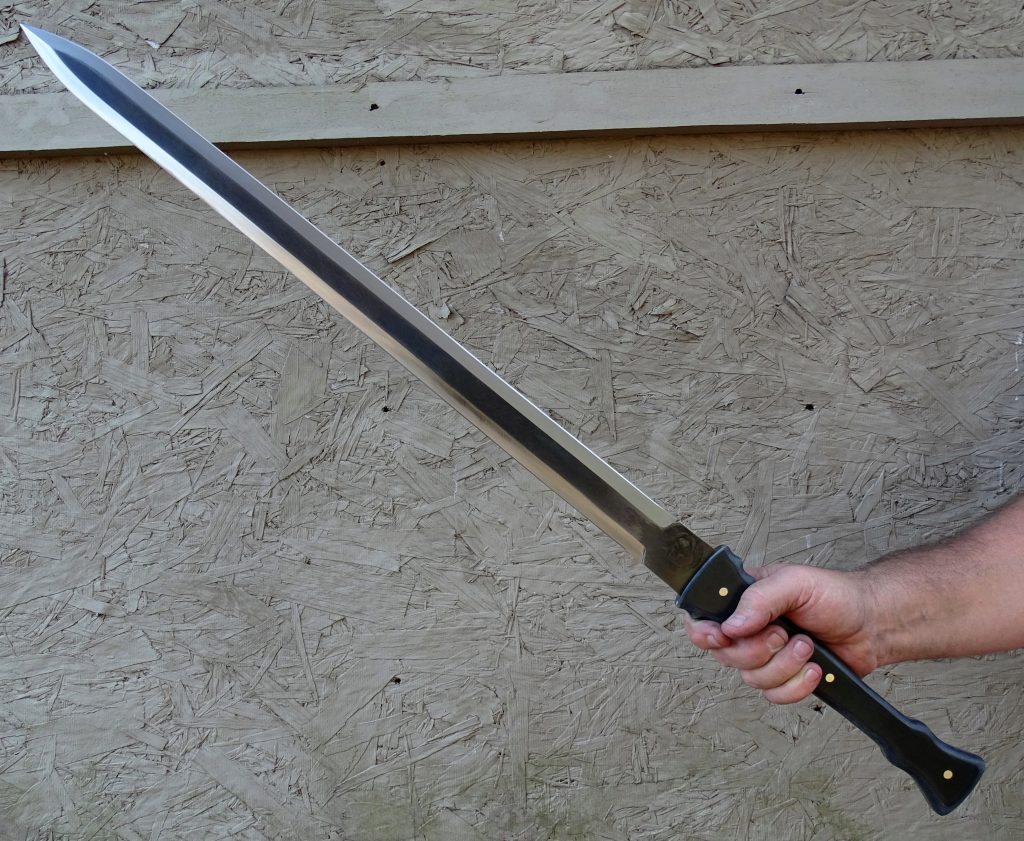 One extremely durable, hand made in the US version of the Daywalker. Check out Jasons' testing results below:
Price is only $279.99 plus shipping, click the button below for all the details