Just a quick heads up that the special 10% discount on Ryujin Swords is about to end midnight Sunday the 26th of March as the certificates are arriving on Friday and there will be only the slightest delay in shipping now, so it is a great time to take advantage of this special discounted deal..
The coupon code to use is: RYUJIN10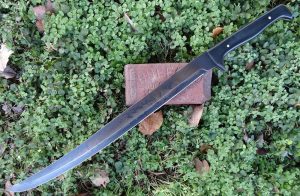 Additionally, the first dozen Scorpion Swords Tactical Katana have gone out this week. As such, we can finally take another dozen orders or so before we will need to close off new orders for a few weeks again to ensure we don't bite off more than Chris can actually make in a reasonable time frame and to his very high quality standards..
LOTS more being planned over the next couple of weeks which will make up for the lack of posts in the middle of the month. So talk to you all again soon!