This one is a fantastic buying opportunity with a distinctive seasonal Halloween flavor.. (though with its razor sharp edge, its not really a good one for trick or treating!) – and I am talking of course about the sinister looking 'Shi' Katana by the artisans at Dragon King..
This unique original design has a skull themed motif throughout – but unlike most swords with themes like this one – it is no wallhanger, this is a fully functional top quality T10 tool steel blade with truly beautiful hamon and all black complimentary fittings..
Here is a quick picture of the hamon at the kissaki – as you can see it has geometric yokote and is really nicely polished to bring out the rich contrast..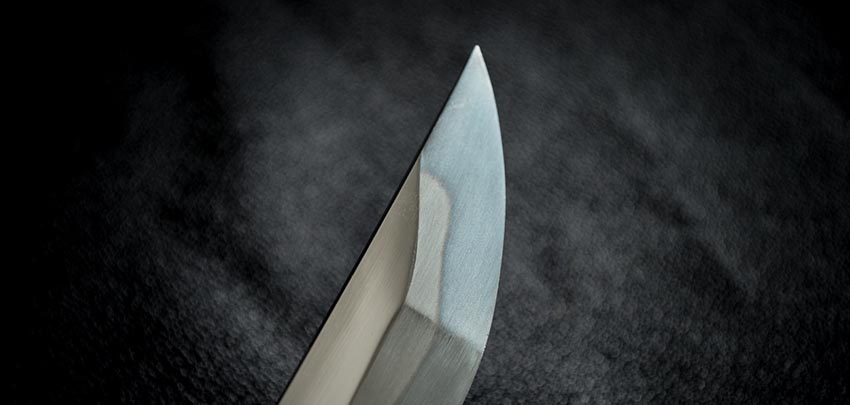 And here is a picture of the infamous tsuba that gives it such a distinctive look..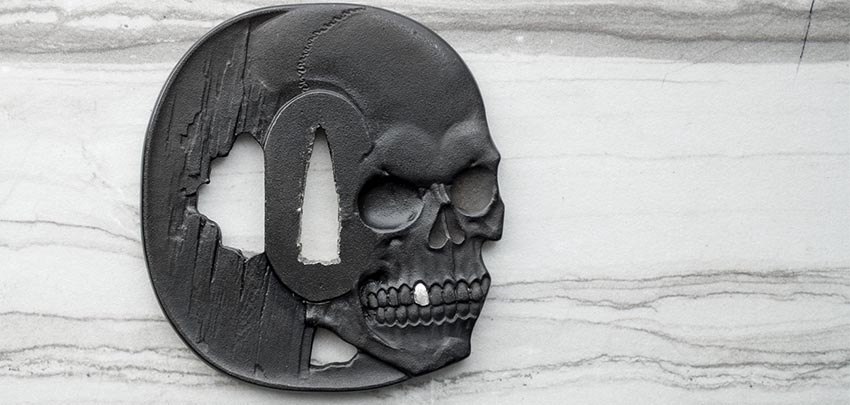 The black on black design is complimented with silver accents – silver habaki, silver triple skull themed menuki, even a silver tooth on the skull!
And the best part is the price – normally around $830-970 – from now until Halloween you can pick this baby up for just $499.99 with FREE SHIPPING!
So what are you waiting for?