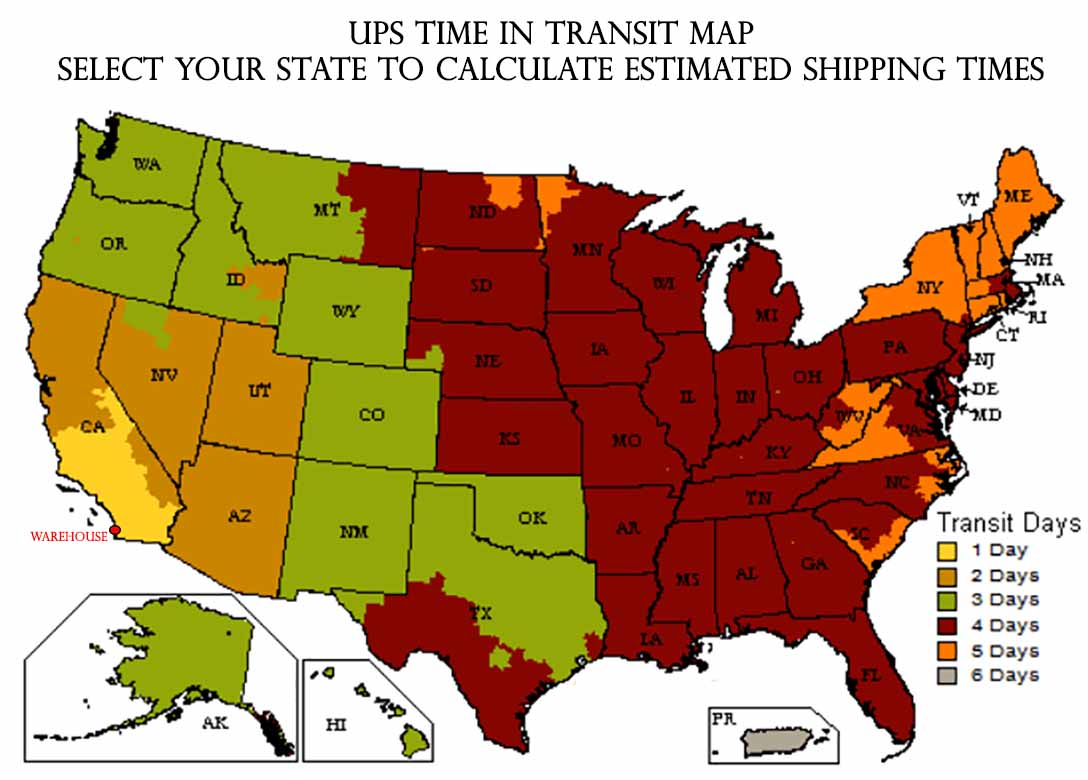 Cheness Tracking Information
As noted on our main site, Cheness Cutlery do not provide tracking information automatically on each sword shipped as they are not integrated with the various carriers they use and would have to manually copy each tracking number from the labels, adding significantly to the overall workload and processing time, which would in turn force a price increase.
Most US orders are shipped by UPS ground, so once you have received the shipment notification you can use the map above to calculate the standard time in transit (usually 3-5 business days, depending on how far you are from the San Diego warehouse). International orders typically take from 1-2 weeks.
If you sword does not arrive within a few days after the estimated delivery schedule please do not hesitate to contact us and we can certainly track it down for you.
Our apologies for any inconvenience.
Please note: This information only applies to Cheness Cutlery sword orders. Most of our other product lines are integrated and tracking information is provided upon shipping.
(link opens in a new window)
© 2006-2021 Sword Buyers Guide Limited