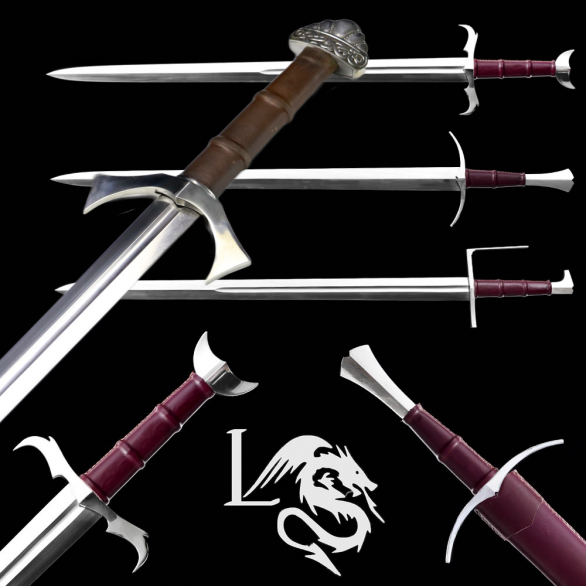 Legendary Swords Custom Fantasy Hand and a Half Sword

Be the first one to write a review
As awareness of Historical European Martial Arts (HEMA) has become more important in popular entertainment and sword design than ever before, so too have fantasy sword designs moved away from impossible and have grounded themselves in reality. The swords from the Lord of the Rings started it, but have been further reinforced by plausible fighting swords from another world in series such as Game of Thrones and the Witcher to name but a few..
For fans of functional and historical medieval swords, this revolution is something to celebrate. So to this end after more than a year in development, we bring you the opportunity to create YOUR OWN fantasy fighting sword using a hand picked selection of only the very best components available, including many original styles designed in house not seen anywhere else!
Below are the 3 main blade types:
And here are the areas that can be customized on your sword - select the pommel, the handle, the guard, the scabbard color and the type of chape (scabbard tip).

All you need to do to create a design is pick out what components you would like to use and sit back and let us create it for you. Every component is premium quality with no compromises - from the 1095 monotempered high carbon steel blades to hand crafted stainless steel pommel and handguards, real leather wrapped handle AND scabbard in your choice of color (brown, black or oxblood red) and everything in between. Components and guard can all be mixed and matched - some work well as a set, others can be combined in the most outlandish way possible - after all, this is YOUR sword.
To get started, simply select which component you would like for each major sword part category (pommel, hilt, guard and blade), submit your order and within 30 days it will be completed and shipped out to you.
You may also add an engraving to the hilt or to the blade itself, here are the font styles you can choose from. In general, the shorter the engraving the better it will turn out and will be done by machine.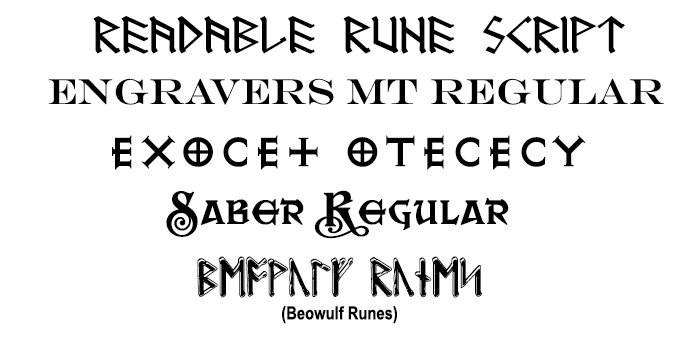 Whether it is for your own amusement, to create a prop of a fantasy sword your pen and pencil RPG character wields, for backyard cutting or as a stunning display piece of functional sword art, the choice is yours.
Overall Length: 42 1/2", Blade: 33 1/8", Blade width at base: 1 15/16", Blade width one third up blade: 1 3/4", blade width at mid-point: 1 5/8", blade width two thirds up blade: 1 1/2" from tip, Weight 2.55 lbs, Balance point: 6" from the guard.
Materials and Construction
1095 Carbon steel, fully tempered and sharpened blade. Your choice of premium quality stainless steel handguard and pommel, as well as type of wood core, leather wrapped handle and scabbard. Premium quality construction.
FREE SHIPPING directly from the Forge in Longquan China to the USA within 1 month of placing your order.