Scratch & Dent Project X Japanese Soshu Kitae Katana 19726-1

Be the first one to write a review
SOLD



Folded version of the Shoshu Kitae Master Smith blades from Project X with upgraded mother of pearl saya.

Scratch and Dent Issue: Incorrect customization (should have had no fuller) and a few minor scratches. No buffalo horn on saya.

$

599.99
$1,200.00
You Save $600.01
Project X Japanese are the top of the line Soshu Kitae laminated and differentially hardened Katana. But every now and again, even the best of the best suffer from QC issues..
In this case, there were two problems. The first - the customer ordered their sword as a solid bodied blade version, but they received one with a partial bo-hi by mistake. And the other problem, the blade had a few deep scratches that even the Master Polishers could not quite reach (they are quite subtle and hard to photograph, but visible if you look hard for them).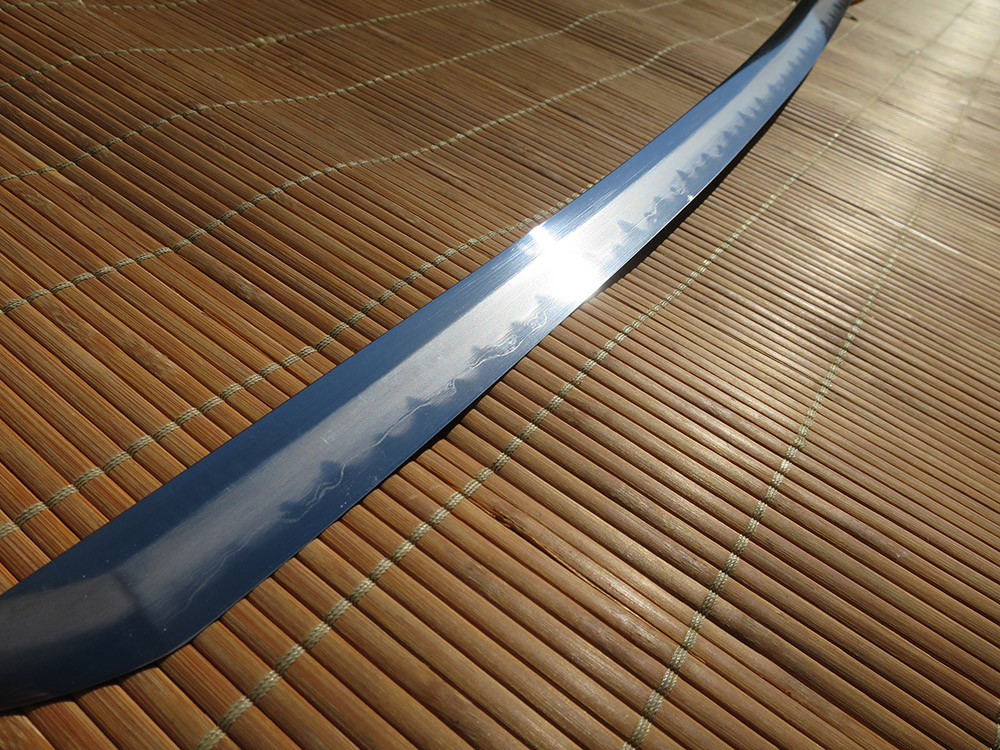 The original order details are provided below:
Blade Length - 28" (Default)
Handle Length - 10.5" (Default)
Copper Tsuba and Fittings - X602
Menuki Handle Ornament - (Default)
Other Saya
No-hi (Default)
White Rayskin (Default)
As above but with folded steel (+$125)
Project X Optional Extra - Mother of Pearl Saya(+$75)
Total value was $1,200 but due to the polishing issue you can get it for a fraction of its true value. Click here for the full product description of Project X Japanese.
How to Use
Designed for frequent cutting practice and/or display. Premium quality cutting sword.
28" Blade measured from Munemachi to Kissaki. Handle length 10.5". Weight: 2lbs. 9 oz.
Materials and Construction
Certified Master Smith Forged Soshu Kitae Laminated blade, differentially hardened with real hamon and high end Japanese finger stone art polish to bring out the blade activity. Complimented with premium grade fittings. I.e. FULL Rayskin Wrap under silk ito tied using hishigami triangles for maximum tightness and strength. Premium fittings based on actual antique swords. Double coated saya with premium sageo.
Shipping from Texas within 1-2 business days. $15 flat rate USA shipping for up to 2 swords via USPS, FREE shipping if 3 or more swords ordered at the same time. International shipping via USPS, $30 to Canada. Sorry, no other international shipping options available at this time.
Click here for more shipping information
Warranty Info
Each sword is guaranteed to be as described and 100% genuine product. Each sword is also covered by in full by the Manufacturers Warranty PLUS our extended LIFETIME Warranty against blade breakage.
Click here for detailed warranty information
Return Policy
Scratch and Dent Sales are final and sold as is at a heavy discount. No returns unless DOA.