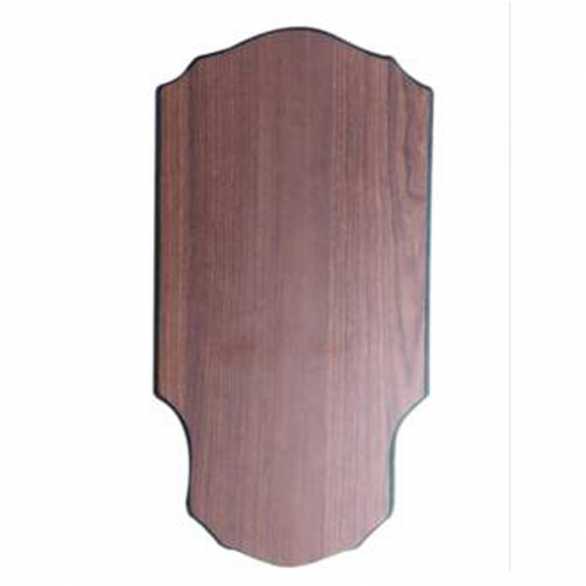 Wooden Sword Display Plaque

Be the first one to write a review
SOLD OUT

15.25" long by 9" wide Wall mounted stock designed primary for medieval swords with a cross guard.

There are many ways to display a medieval sword. But if you want to add an extra touch of elegance, a wall mount is the perfect accessory. The cross guard and blade pinch together at a location of your choosing (the wood is soft, so easy to start a hole - just double and even triple check and measure before you begin) and the plaque then attached to the wall using screws. (all necessary components provided). Swords can be displayed in our out of their scabbards. If displayed outside of their scabbard, a coating of car wax or other protectorant is advised to prevent rusting. Additionally, if the blade is displayed naked, because the blade and plaque are held in place by gravity, please ensure they are not positioned in a place where children play or in a place where if they were to fall down they would cause grievous injury.
How to Use
Screw blade holders to desired location at a distance so they will safely hold the blade in position. Affix the plaque to the wall using the provided hooks or other standard plaque attachment method. If the blades are sharp, keep them well clear of children and where children may contact them by accident..
15.25" long by 9" wide Wall mounted
Materials and Construction
Lacquered Hardwood with brass mounting knobs and all other necessary mounting components
Usually Ships within 1-2 business days by USPS from our LA warehouse. If ordered alone, shipping cost is $5 to the USA. Due to shipping costs far in excess of the value of the item we apologize to advise that this item cannot be shipped outside of US. Ships FREE if ordered with another item at the same time (may ship separately).
Click here for more shipping information
Return Policy
<