Ryujin DH T10 Tool Steel Katana - "the Kinryuketsu"

Be the first one to write a review
SOLD OUT AND NO LONGER AVAILABLE

FINAL CLOSEOUT SALE
You are probably familiar with the Ryujin Custom Katana Series - well, this sword is made using exactly the same process, and if you like the design, saves you $60 off the normal price! Limited edition offer, only 25pcs made available and NOW ON FINAL CLOSEOUT SALE!

$

169.99
$299.99
You Save $130.00
Based around the exact same blades used in the $229.99 Ryujin Custom Katana series, and with the exact same fittings, but being pre-made, it saves time. And any saving in time is a saving in money, which we are more than happy to pass on to you with this high quality but low price traditional style cutting sword - in this case, a differentially hardened, hand made and hand polished T10 tool steel blade with bo-hi (fuller) exactly as pictured below (though as each one is hand made, the hamon pattern is unique to each sword - no two are the same).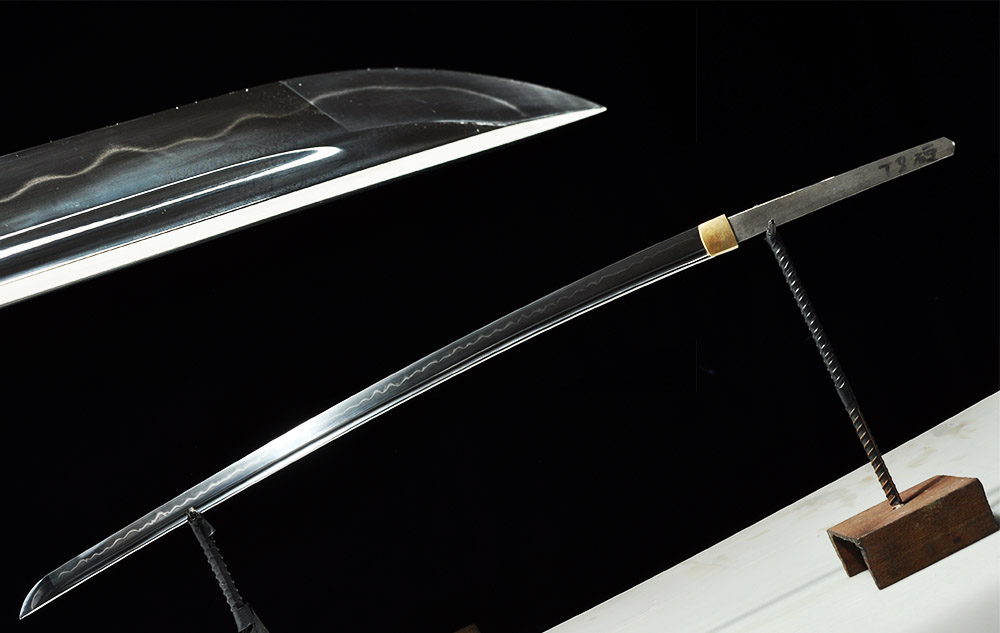 This particular model has the classic 'Ryujin' themed solid iron tsuba with genuine gold paint highlights and coated black for long term protection against rust and the elements. The handle has red ito wrap over genuine rayskin panels and iron cap and handle collar (Fuchigashira) for maximum overall handle durability. The saya is glossy redwood style with black sageo - and the name means 'Blood of the Gold Dragon' referring to the gold painted tsuba theme and the blood red color of all the fittings.
Whatever you decide to do - but stock is limited, so if you like this design don't let it slip away. Order now while it is freshly in stock.
How to Use
Suitable for frequent backyard or dojo cutting. Traditional cutting blade.
27.5" blade with 11" handle. Weight 2.3lbs (with bo-hi).
Materials and Construction
Differentially hardened fully sharpened T10 Tool Steel blade with real hamon. Solid iron fittings. Red Rayon wrapped ito over authentic rayskin. Glossy Redwood color lacquered saya with black sageo.
Shipped from the Ryujin workshop in Los Angeles within 2 business days. $20 flat rate USA shipping for up to 2 swords, FREE shipping if 3 or more swords ordered at the same time. International shipping via USPS, $60 to selected international destinations by USPS.
Click here for more shipping information
Warranty Info
Each sword is guaranteed to be as described and 100% genuine product. Each sword is also covered by in full by the Manufacturers Warranty PLUS our extended LIFETIME Warranty against blade breakage.
Click here for detailed warranty information
Return Policy
Satisfaction Guaranteed.
We proudly stand behind every product we sell. If you are not pleased with your purchase you can return it to us within 30 days of purchase in
original, unused condition
for a full refund minus shipping and 10% restock fee.
Click here for more info on our guarantees