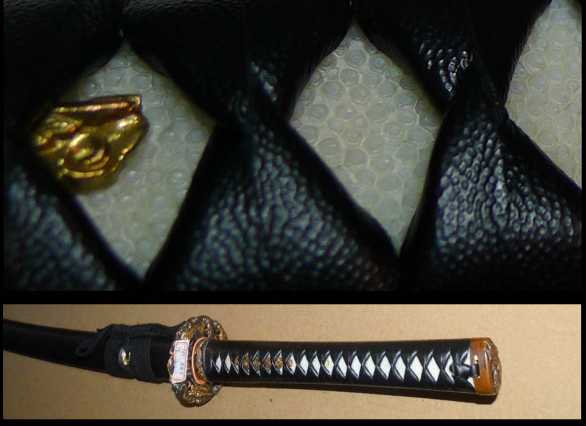 Custom Leather Ito Wrap
(2)
For a real 'bad boy' look, we have an optional natural leather ito wrap for $60 (available in black only, now uses 'Hishigami' to provide a very even, clean wrap).
CANNOT BE PURCHASED SEPARATELY BUT MUST BE ADDED TO A CUSTOM KATANA ORDER
Satisfaction Guaranteed.
We proudly stand behind every product we sell. If you are not absolutely pleased with your purchase you can return it to us within 30 days of purchase in original condition for your choice of an exchange or refund (excluding shipping fees).
Click here for more info on our guarantees
Featured positive reviews:
Worth the extra money.
07/07/2014
The leather Ito is worth the money. I was a little hesitant at first because I couldn't tell by the pictures if it was high quality leather or not. Well, it's definitely real leather and it's wrapped extremely tight. I don't see this stuff ever, ever coming loose, which is a good thing! Plus, it looks bad*ss.