SBG Black Dragon Hobgoblin Jintachi - the Bakemonogatana
(1)
SOLD OUT AND NO LONGER AVAILABLE

Fully functional 1095 carbon steel titanium infused Fantasy Jintachi Katana influenced by Filipino fighting swords, Turkish Kijili and Bujinkan Shinobigatana. Discontinued product, final sale and liquidation.

$

274.99
$329.99
You Save $55.00
One of the most unique sword designs we have created to date, the Bakemonogatana is our take on the Jintachi - a sword that did not exist in history but is based loosely on early precursors to the Katana, the Tachi. Our version incorporates elements from various historical swords to combine them into one effective slicing and chopping package - using the long leveraged handle of a Bujinkan Ninja sword with elements of the Kijil and Filipino fighting swords such as the Panabas. As far as we know, this is the only fully functional Jintachi around - all others are merely ornamental. But as you know, the Black Dragon Sword does not make ornaments - and this sword is also in many ways an evolution of our original Hobgoblin design - the Hobgoblin Kogarasu Nagamaki Ninjato - but with a full size Katana blade.
The unique S shaped curvature with extra long (14") handle takes the concept of unpredictability that the Bujinkan Katana is famous for and gives it even more leverage and allows for fast, forceful hits by pulling down on the upturned handle repeatedly, it can be gripped choked up, choked down, or used close in with two hands, or at range - making it extremely versatile. The blade is 29" long and made from monotempered 1095 carbon steel with red titanium coating, making it tough and rust resistant.
The Legend
In the lands of Eletreus, the Hobgoblins of the Badlands under the stern leadership of Kharang the magnificent ruie the last known Coronatite deposits. And while Coronatite fills their coffers, for their own weapons the Hobgoblins choose a blade from their homelands, their Bakemonogatana. Blessed by their priests and infused with dark magic, each blade is quenched in human blood - coloring the steel red and thirsty, pulsating deeper and deeper crimson with each kill..
Famous for the sharpness of the blade and the highly advanced techniques used to wield it,it is said that a single Hobgobln so armed is the equivalent of at least 4 imperial legionnaires, and it is lucky that their number in Eletreus is only a few thousand, for this war hungry race understands only one thing - domination.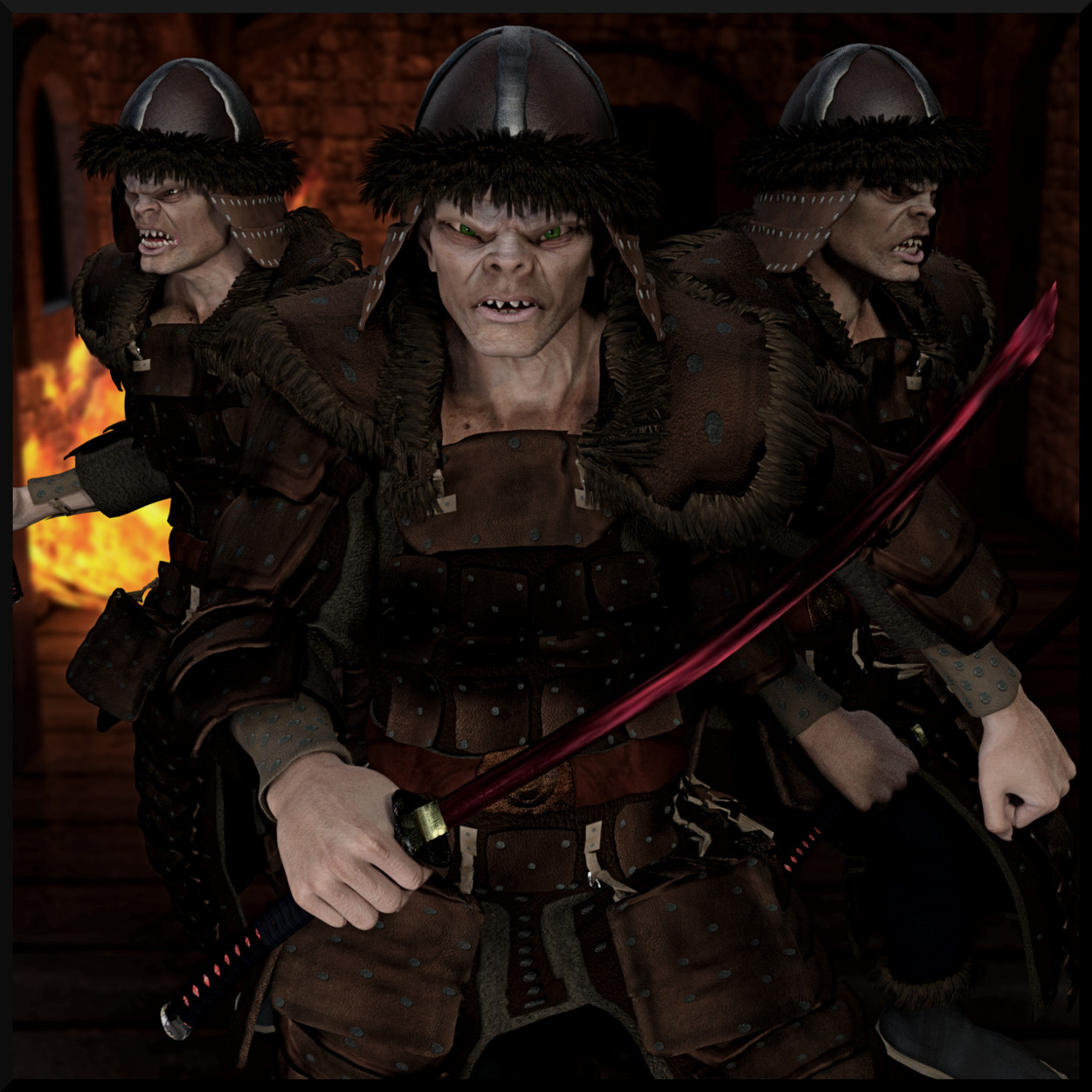 Read about Hobgoblins and their Swords HERE on the Legendary Swords Website
ABOUT THE SBG DESIGNS SERIES
While the designs vary, all the blades in the series are made from the same classic differentially hardened T10 Tool Steel our SBG Black Dragon Forge has made so well for us since 2008.
The stunning, tempered blades are all hand made in the traditional method and then tempered to produce an authentic hamon.
Special attention is paid to small details like the blade termination - those models with bo-hi are carved by hand instead of rounded by machine like almost every other sword at this price point. Each blade also has a real boshi and yokote.
Likewise fittings are also given special care with, ito wraps alternate, materials and fittings are all top quality and each sword is carefully inspected for flaws and defects resulting in a very high quality product that we have priced to make a very limited quantity run of (10) pcs available. NOW DISCONTINUED - the swords here in stock are the first and final of this unique style and are being sold below cost and will be permanently closed out.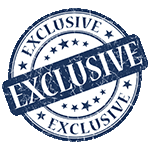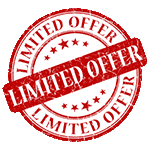 How to Use
Fully functional blade with versatile handling characteristics
Blade length: 29" (74cm) Weight: 2.76lbs (1255g) POB: 4.72" (12cm) Handle length: 14" (35.5cm)
Materials and Construction
Monotempered red Titanium coated 1095 carbon steel sharpened blade. Black cotton ito over real dyed red rayskin in Katatemaki (battle wrap) style. Work hardened copper fittings with gold and silver plating depicting a Bakemono masturi. Glossy red saya with black reinforced rattan wrapping over the upper area.
FREE SHIPPING to the USA and Canada from our Canadian warehouse based in Manitoba, Canada. Non US and Canadian orders can only be shipped using the services of a third party shipping service. Some recommendations are available on our shipping policies page.
Warranty Info
Each sword is guaranteed to be as described and 100% genuine product. Each sword is also covered by in full by the Manufacturers Warranty PLUS our extended LIFETIME Warranty against blade breakage.
Click here for detailed warranty information
Featured positive reviews:
Stunning!
05/29/2019
First off, this sword is absolutely beautiful! The pictures don't do it justice. Everything on it feels nice and snug, and there's no rattling to be heard. The only downsides I could see on my (somewhat thorough) once-over were that the red dye on the ray skin was faded a little at one end, near the tsuba, and there were a couple very minor scuffs on the blade, but nothing worth docking a star for at this price point.
I haven't had a chance to try any cutting with it, but the blade feels surprisingly light and handles smoothly, likely due to the longer handle. All around a very good buy; would definitely recommend picking one up, especially if you're on the fence about it.