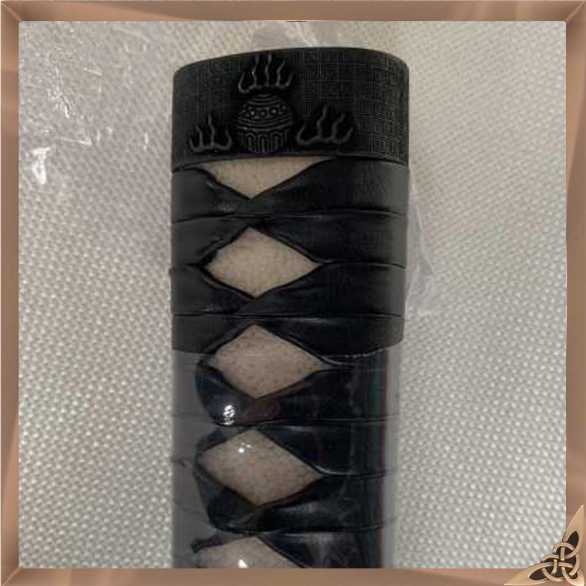 Project X Optional Extra - Black Leather Ito

Be the first one to write a review
UPGRADE YOUR PROJECT X ORDER
Upgrade from silk to black leather ito with hishigami
IMPORTANT NOTE: Can ONLY be applied to Project X Japanese Swords
Replace the silk ito on any sword with tightly wrapped black genuine (pig) leather using hishigami triangles.

How to Use
Simply add to cart at the same time as you order your custom sword
Premium Quality Dyed and treated Pig Leather
Payments made on custom orders are non refundable and cannot be cancelled once work has commenced as they are made to order to YOUR personal tastes and the expenses incurred making it are non refundable to us as well. If there is a problem with your custom order we will work with you to provide a fair and satisfactory outcome, up to and including remaking the sword and in general going the extra mile to ensure that at the end of it all, you are pleased with your purchase.
Click here for more info on our guarantees