Ryujin Specials
Limited time and special pricing offers by our friends at Ryujin - truly amazing bargains on these value for money entry level blades.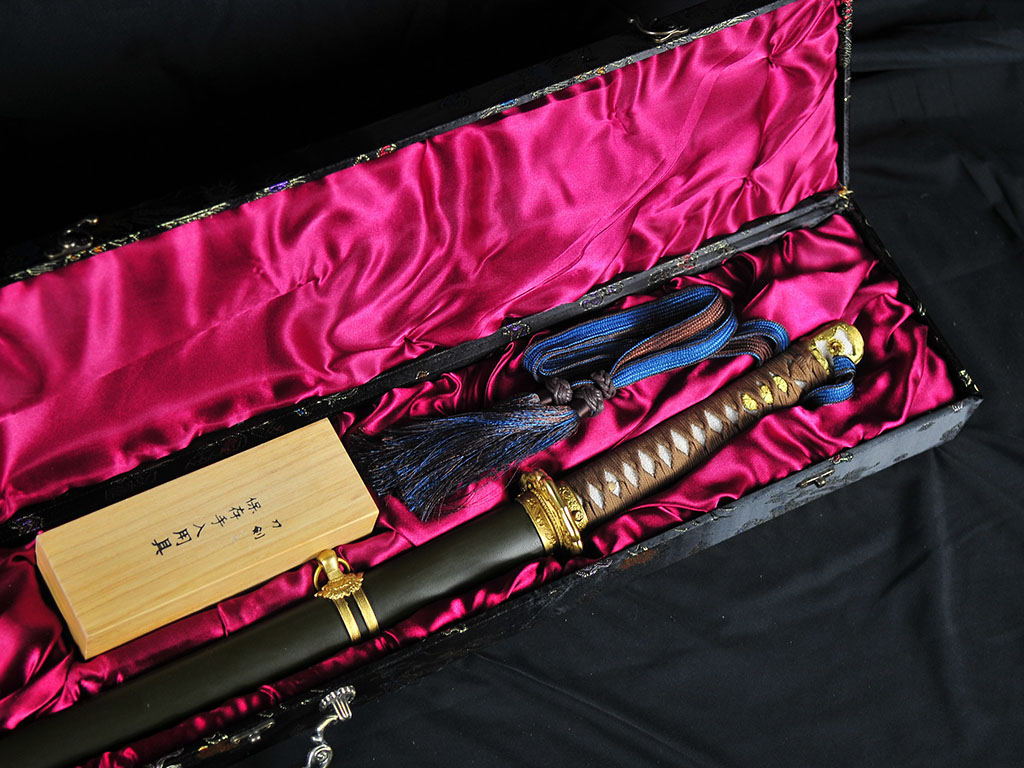 Ryujin T10 Tool Steel Budget Gunto Katana
2
Average rating:

Ryujin T10 Tool Steel Budget Gunto Katana
SOLD OUT
Ryujin T10 Tool Steel Differentially Hardened Blade in Historically Accurate WWII Type 98 'Gunto' Style Fittings. Includes Free display box and cleaning kit.

Ryujin 1045 Carbon Steel Natural Wood Shirasaya
IN STOCK & ON SPECIAL

Amazing Value - Solid entry level blade in high quality natural wood Shirasaya fittings. Includes your choice of a free cleaning kit or sword stand valued at over $13.


SHIPPING INFORMATION
Your sword design is assembled and shipped from the Ryujin Los Angeles based warehouse within 1 week. $15 flat rate USA shipping for up to 2 swords via UPS or USPS, FREE shipping if 3 or more swords ordered at the same time. International shipping via USPS, $30 to Canada and $60 to other international destinations.
(link opens in a new window)