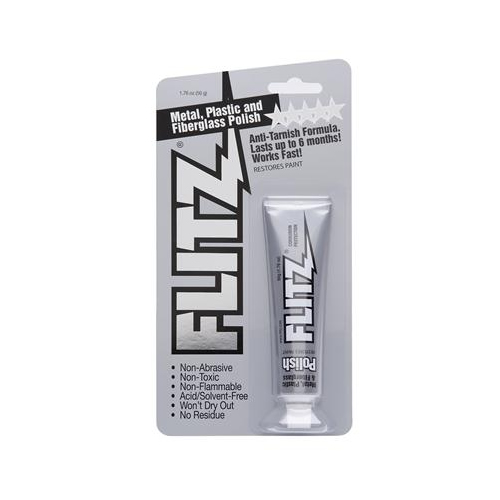 Flitz Cleaning and Polishing Paste

Be the first one to write a review
SOLD OUT

Perfect for removing stains, rust or other blemishes
A concentrated cream that is great in its ability to clean, polish, deoxidize and protect your swords and blades. Use on brass, copper, silver plate, sterling silver, chrome, stainless steel, nickel, bronze, solid gold, aluminum, anodized aluminum, beryllium, magnesium, platinum, pewter, blued steel, painted surfaces, plastics, fiberglass, Eisenglass, and Armatel. The product will remove tarnish, rust, water stains, chalking, lime deposits, heat discoloration, oxidation, bugs, tar, oil, fingerprints, tree sap, dyes, black streaks and scuff marks. USDA authorized. Every sword owner should have some handy.
How to Use
Safe for cleaning, polishing and protecting all metals. Removes oxidation, tarnish, rust, water stains, heat discoloration, scuff marks and much more.
Non toxic, concentrated paste.
Usually Ships within 1-2 business days by USPS from our Tennesse warehouse. If ordered alone, shipping cost is $5 to the USA, $8 to Canada. Ships FREE if ordered with another item at the same time (may ship seperately).
Click here for more shipping information