Custom Made Katana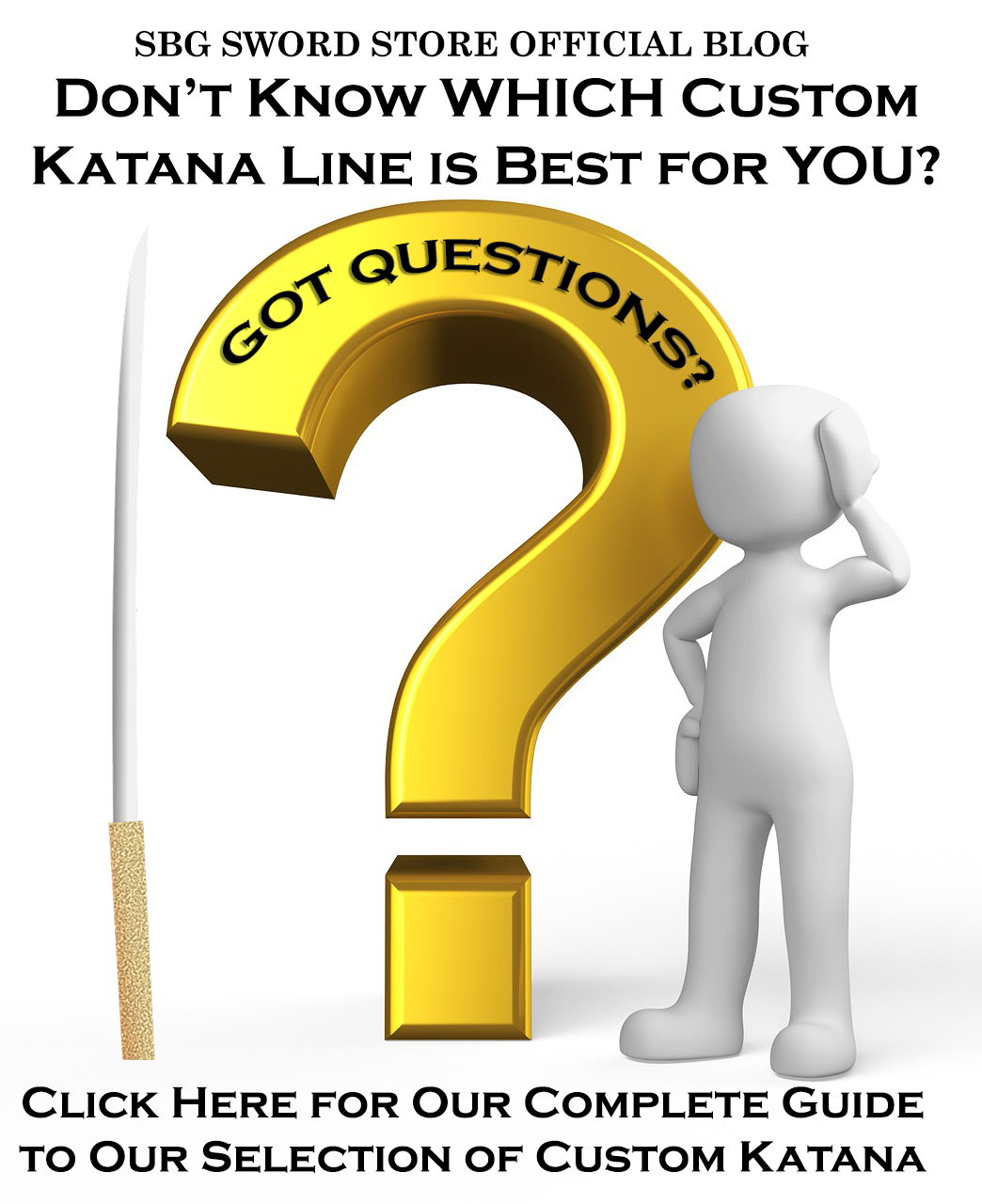 At the SBG Sword Store we usually have several lines of Custom Made Katana available at one time, all distinctly different with varying turnaround times and price points.
Each line is unique, though they have a lot in common, but there are some extremely important differences and they are not interchangeable.
For a complete breakdown of the main differences between these lines visit this page of the store blog (link opens in a new window).

(link opens in a new window)
© 2006-2020 Sword Buyers Guide Limited