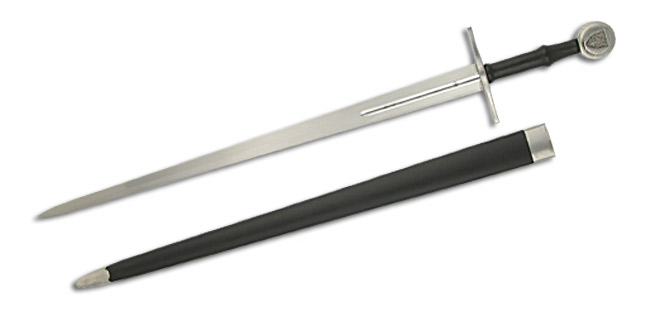 Over the years, Paul Chen's Hanwei forge have produced some awesome value for money swords, some average ones and occasionally a flop – but the Albrecht is a true classic and in a league of its own.
In continuous production now for over 15 years, it seems with this replica of a XVIIIa.1 "The Sword of Albrecht II" from Oakeshott's typology, they got it right the first time..
Here's a picture of old school SBG member JP Franco with his Albrecht, just to give you an idea of scale.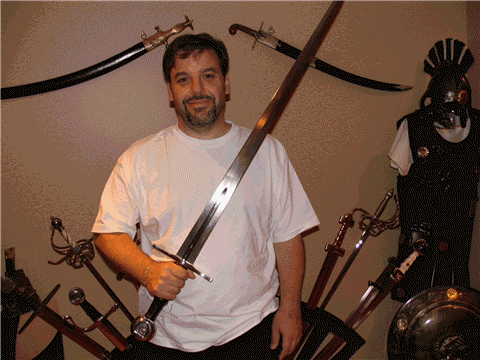 While very big, it weights a mere 3lbs and is balanced only 4.5″ from the guard – making it exceptionally good for thrusting, but it is no slouch in the cutting department either.
But moreover, it's really well constructed – in the official review on SBG, Shootermike Harris mentioned:
"the Albrecht probably made 1,000 strikes on the tire pell. One of the things that really impressed me was it's ability to cut little chunks out of the tire treads."

Shootermike Harris
When you consider you get all of this for just $289 at the SBG Sword Store – it's already exceptional value for money.
But from now until the end of the month, you can get it for a ridiculously low price of just $229.99!
Available until the end of October and while stocks last..