Yes, the mega-sale is over – but not all of the bargains and sword buying opportunities have gone.. Not by a longshot..
As you can see from the previous post, we just added a new one off super special scratch and dent offer. But from the sale, here are some of the cool offers still available..
DARKSWORD CLOSEOUT SALE
The $75 discount plus free shipping and free sharpening offer on those 3 DSA blades is still ongoing and will be until the swords are sold out.. And as they are selling fast, if there is one design that you like the most out of the three, its a good idea to get in fast.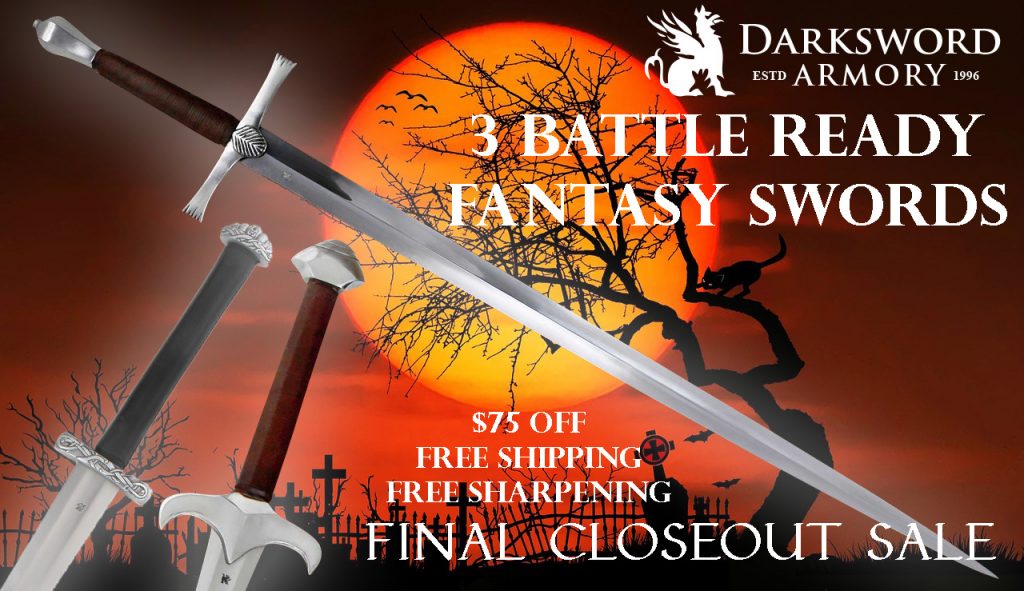 CLOSEOUT PRICING ON THE BLACK DRAGON SANMAI KATANA
We still have around 6 of the closeout Sanmai laminated Katana by the Black Dragon Forge. The sword is worth over $600 but is being closed out at just $479.99 with FREE SHIPPING.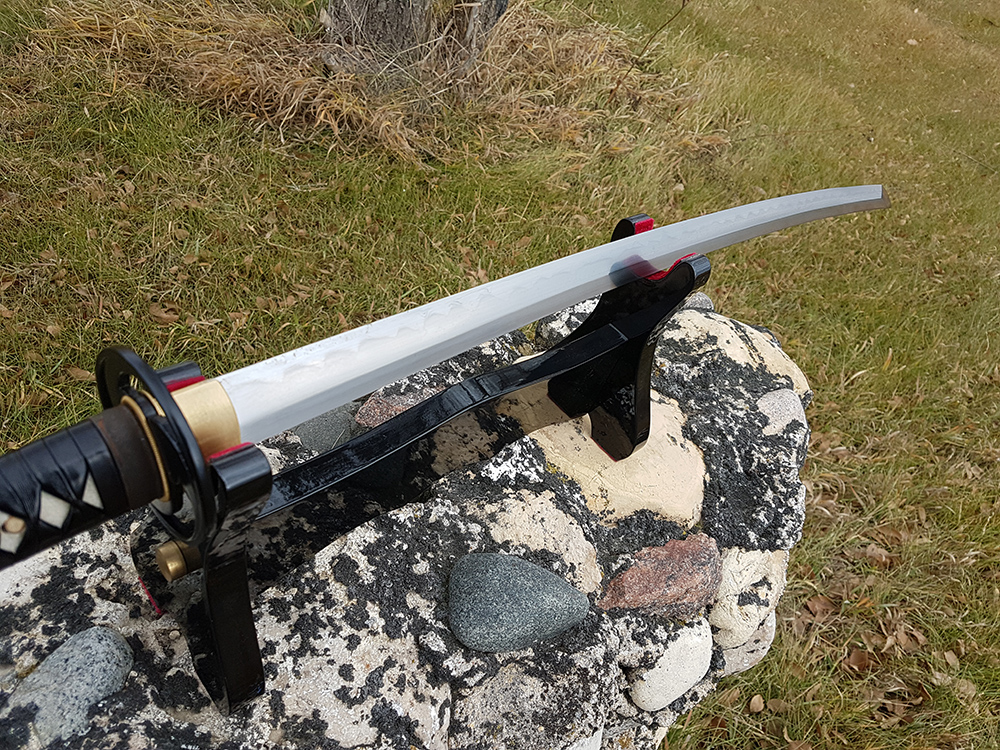 NEW MEDIEVALS AND MEDIEVAL RESTOCKS
In addition to holding the pricing over on the full restock of medieval swords by Paul Chen's Hanwei Forge (click here for our current selection) there are still those two brand new Italian styled swords by Ronin Katana. All of these swords are sub $300 and are being sold at the lowest possible mark up to give you truly amazing value for money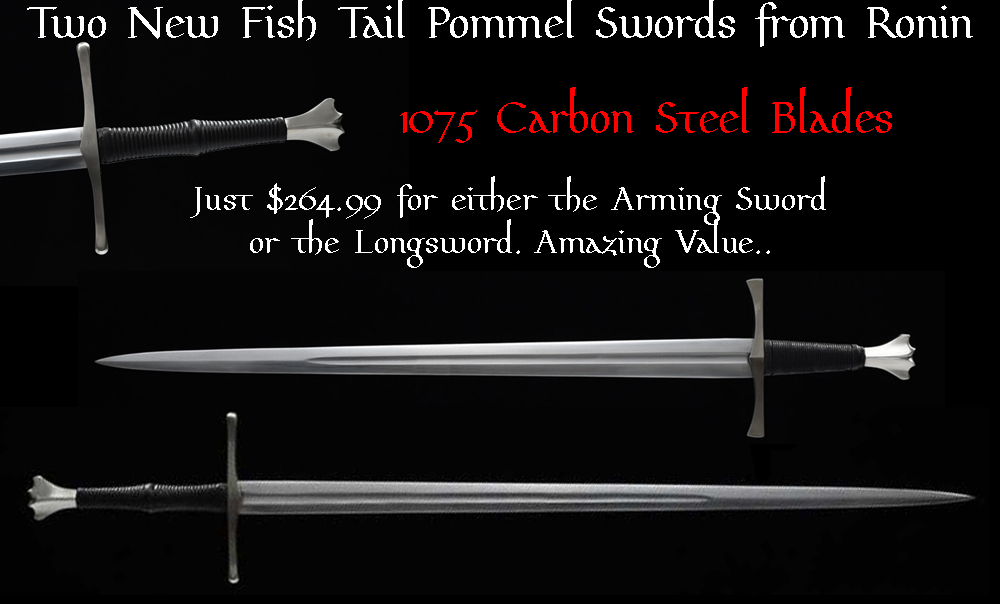 GUY GILCHRIST CUSTOM SAYA
And of course, you can still get these extremely unique, custom made Custom Saya by Guy Gilchrist. Guy is open to any and all designs that you can think of, it doesn't have to be a teenage mutant ninja turtle or Muppet theme – the sky is the limit..!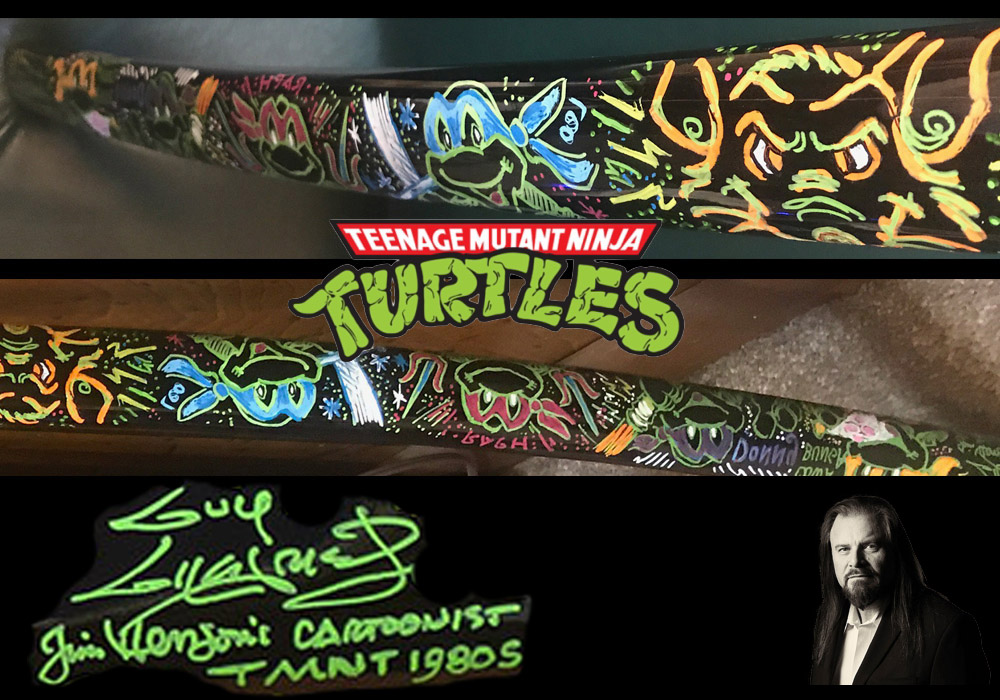 And there's more…
In truth, EVERY DAY is like a mega-sale at our store. Our prices are what most other sellers call their sale prices, and heavy discounts well beyond what most other sellers offer are in-built into our every day low pricing.
Our best deals are listed in the HOT SPECIALS section – and there are some crazy good offers in there. But do some price shopping comparisons and you'll see that the best deals on swords are right here at the SBG Sword Store..