At SBG we generally like to steer clear of the two 'hot button topics' of politics and religion, but boy oh boy are these come crazy times.. And if the you know what really does hit the fan, you will be glad you have one of the following items in your 'bug out' bag..
Now these 4 blades are so new, they don't even have a brand assigned to them yet (and if we get our worst case scenario, it wont matter much anyway) but were brought to market by our friends behind Ryujin Swords, S-tec and Defcon knife brands so you know they are going to be great bang for the buck.
So first up, why not do the Apocalypse in Classic American style with the evolutionary descendant of cavalry swords that you can almost fit in your pocket, the Classic Bowie Knife with white hard wearing modern Polyoxymethylene handle, brass fittings and leather sheathe for $99.99: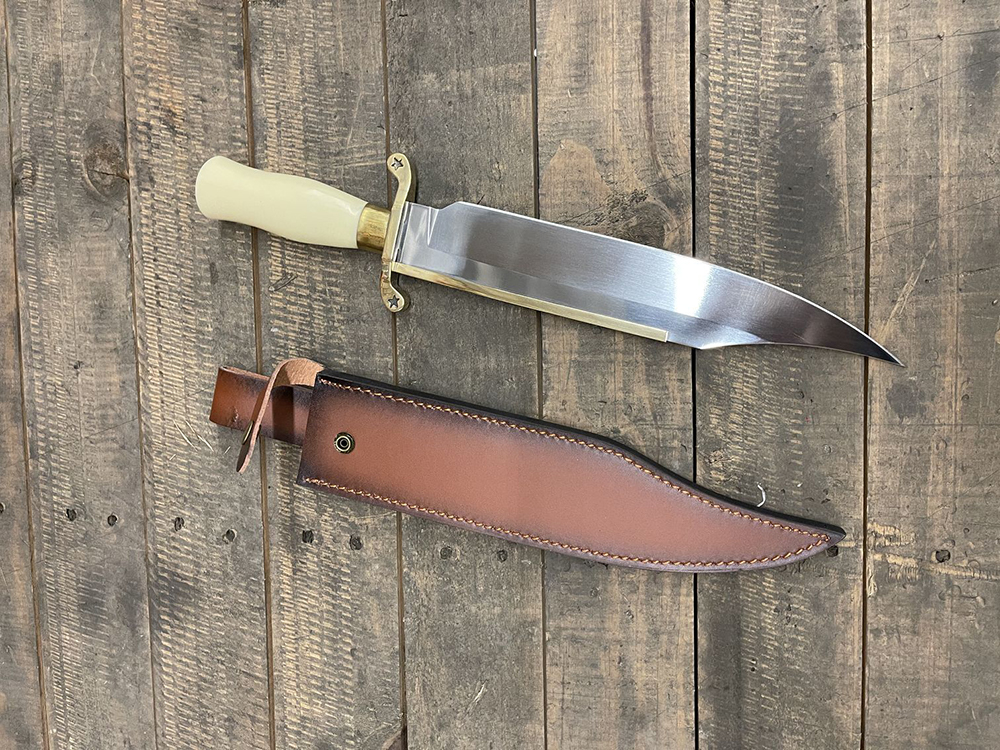 Like with all the 'big knives/very short swords' in this new line up, we make an exception to our general rule of thumb against stainless steel because while it is not a good idea for true sword length blades, anything under or around 12″ gets all of the benefits of stainless with few if any of the drawbacks and are of course, very low maintenance (the only thing you have to take care of with these blades is the leather and any colored metal like brass).
Continuing on our theme of easy to carry out of the way blades that almost pack the same kind of punch as much larger full length sword (but without the reach of course) is a 2pc Kukri Machete set for just $64.99: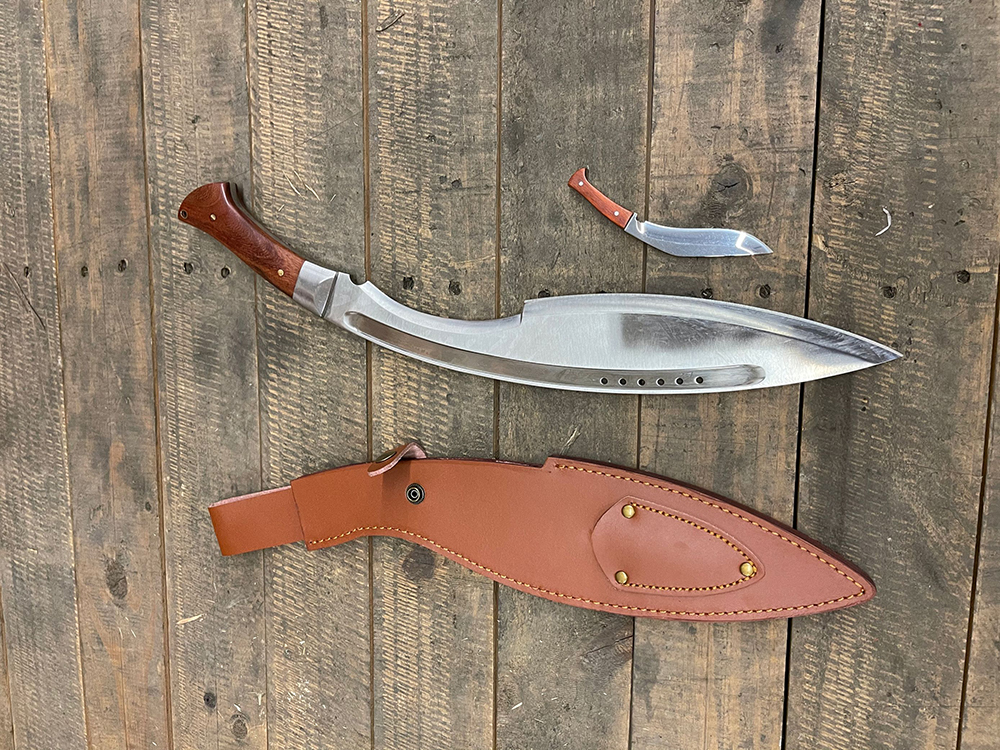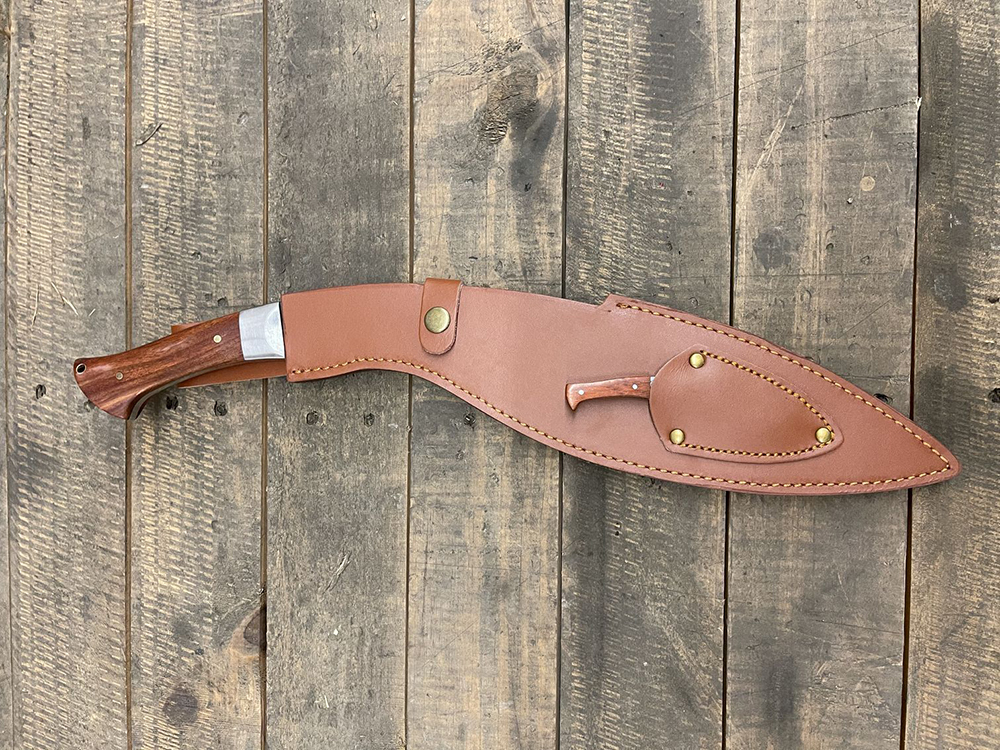 And finally, two variations on a Tactical Kukri Machete – the Havildar (a rank in the Nepalese army equivalent to a Sargent) with a very aggressive looking axe like blade and modern ABS ergonomic handle design, both available for just $64.99 each: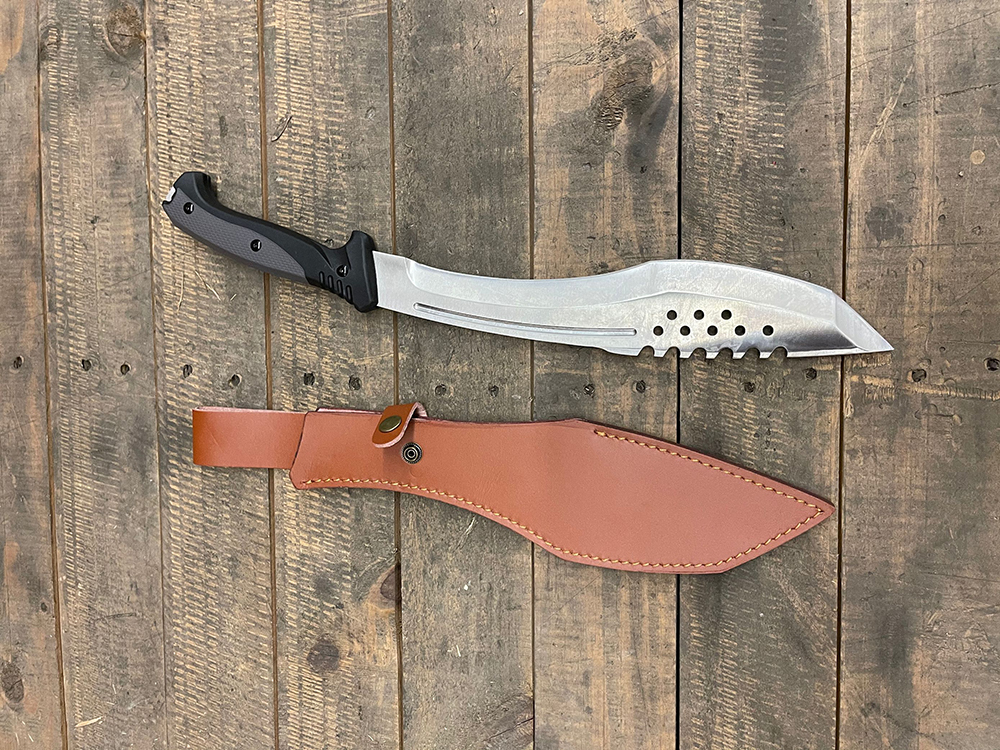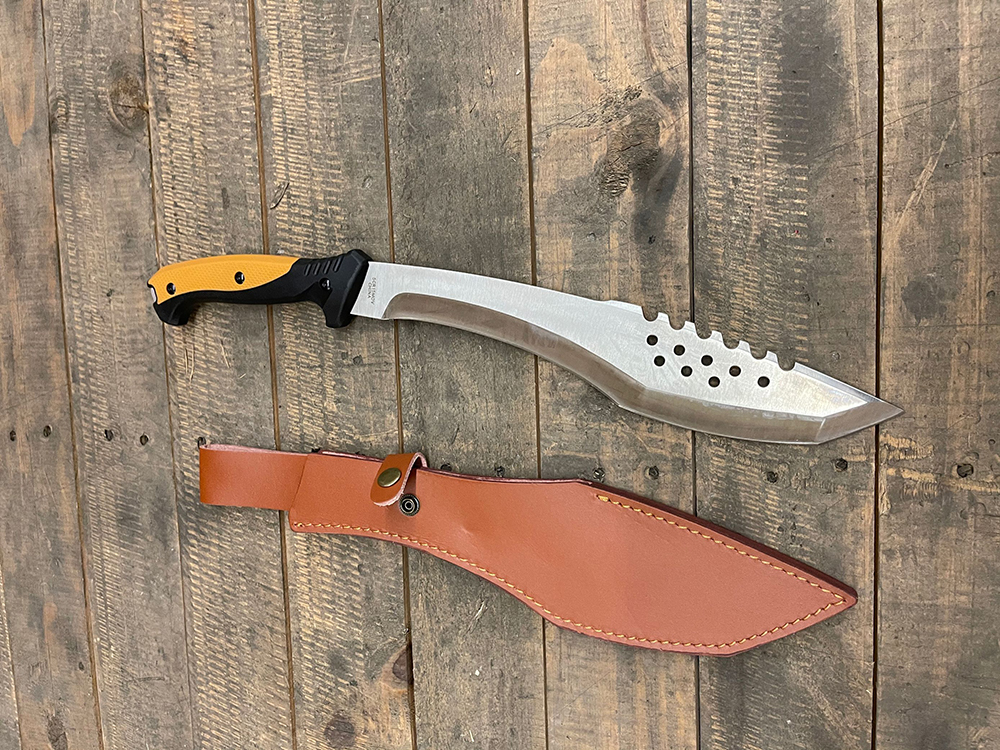 Check these out and many other stocked knives and short bladed swords in the Knives Daggers and Tantos section of our store below:
Here's to having something but not needing it!!