Our friends at Ryujin had quite a few other miscellaneous items come in with their most recent restock – though not everything that they have brought in was to SBG standards, and we had to reject quite a few swords that we did not feel met the necessary minimum requirements to qualify as an item for sale in our store (as you may know, we "only stock swords we would buy ourselves" – and some of the new blades were just not 'SBG material').
But we did find ONE that most certainly qualified – and while it is not technically a sword, it is most definitely a very effective traditional Chinese battlefield weapon..
Introducing: The 65MN Spring Steel Budget Pudao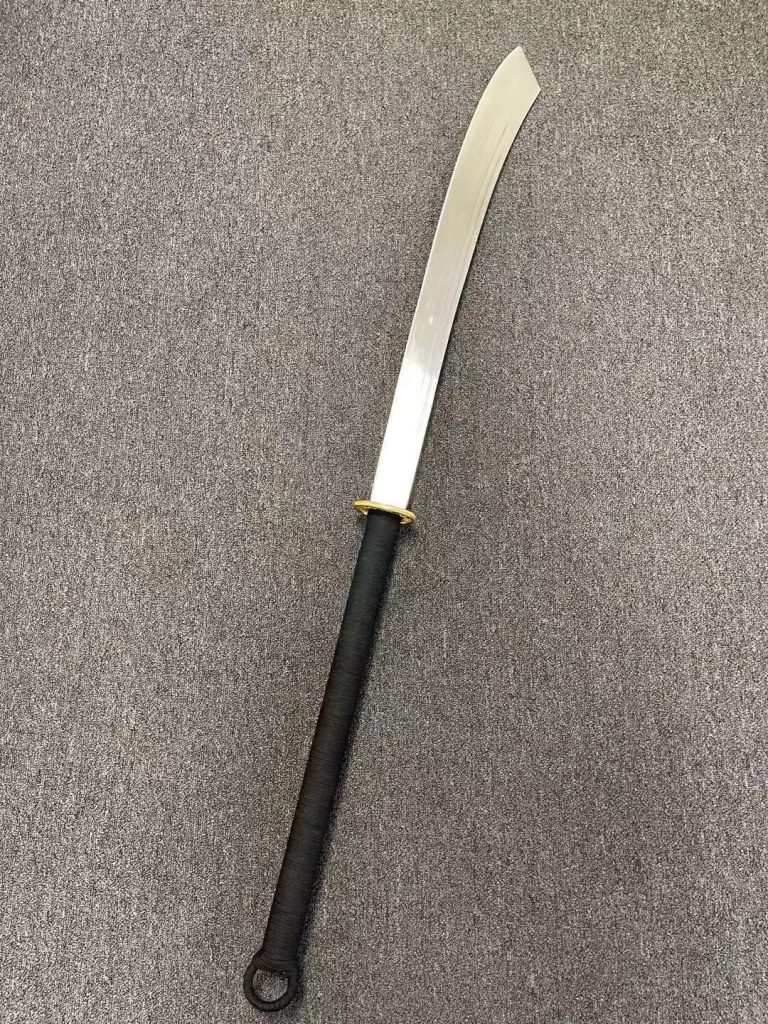 Unlike most other budget Pudao with whippy stainless steel 'Wushu' blades, this baby sports the real deal – and at just $159.99 is a real bargain and a great addition to our growing selection of affordable Traditional Chinese Weapons.
Check out the full range below: