We have been fans of Legacy Arms since SBG started in 2005. Indeed, some of the first real swords we ever bought were from when they were named 'Generation 2' and we were very impressed by the overall fit and finish, blade quality and hand made toughness that this line represented.
Of course, this was back in 2005 – when they were indeed sub $300 swords and were pretty much the pinnacle of that kind of price point we specialized in. So after YEARS of pestering them for discounts and higher stock levels, the difficult sword market has finally delivered us a gem much like how a diamond forms deep underground over many, many years of building pressure..
Legacy Arms is coming back on the map with much lower pricing, which we believe will once again make this esteemed brand competitive. Just look at what is available RIGHT NOW because with this new lower pricing, many of these blades have become an absolute steal.
EXCALIBUR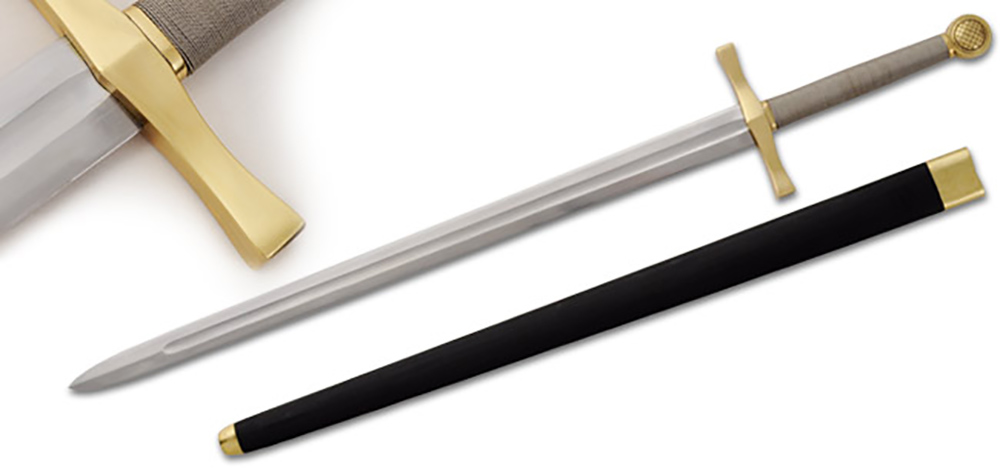 The Generation 2 Flagship design and one of the first reviews on SBG way back when, this inspired by John Boormans classic 1981 movie "Excalibur" is not for the faint of heart with solid brass fittings and a tight wire wrapped handle. Previously $519 NOW just $399.95!
RIVER WITHAM VIKING SWORD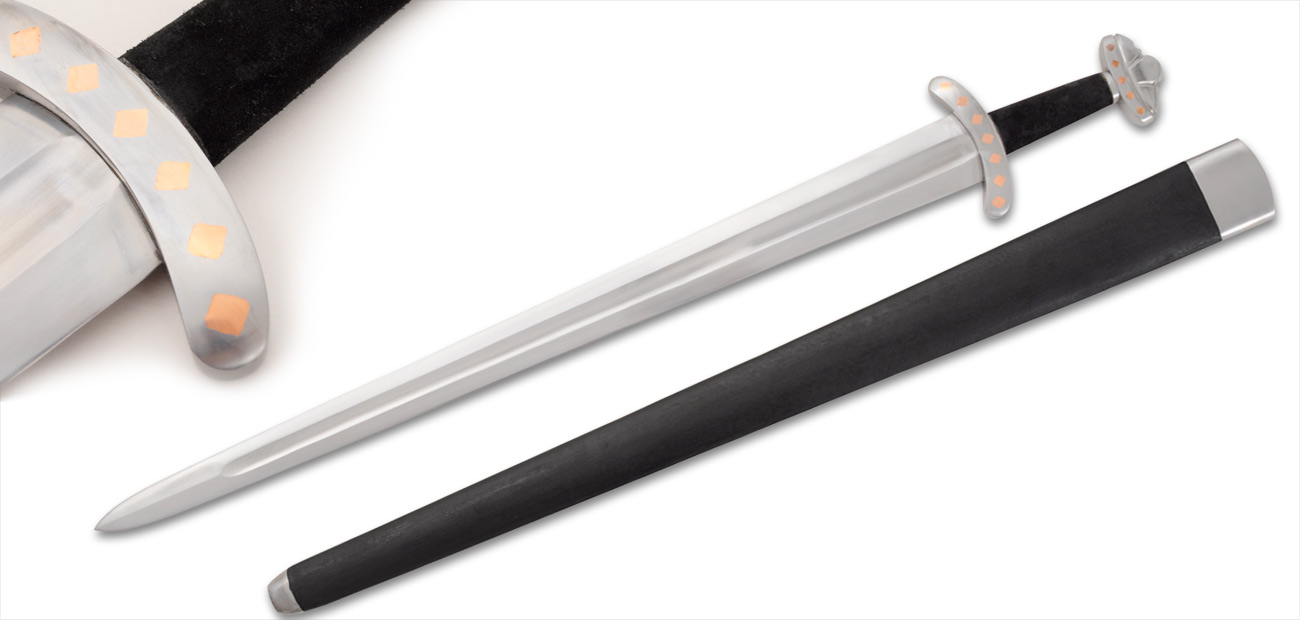 This was the blade that old school reviewer 'ShooterMike' Harris reviewed back in the day and compared the overall handling and fit and finish to an Albion sword.. Even at the old price of $335 it was a bargain, but now at $269.95 – well, yeah. Not many in stock so grab them while you can..
BLACK PRINCE LONGSWORD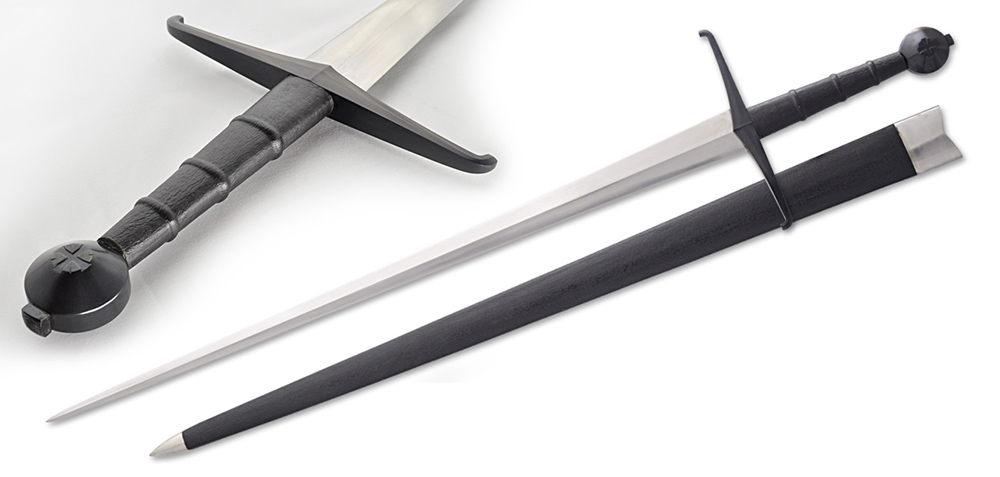 Refined over the years, the Black Prince is a stunning example of a 14th century Type XVa Longsword with peened black pommel, leather wrapped handle with 3 risers and a black steel crossguard. Previously $329, now just $249.99 making it a total bargain in anyones language.
KNIGHTS RIDING SWORD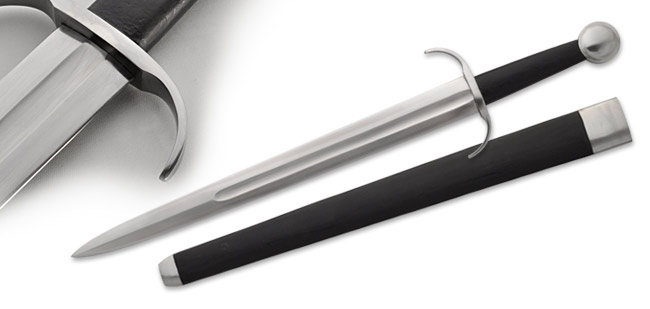 One of the most common sword types during the middle ages, this short out of the way medieval side arm was and still remains a highly effective method of personal self defence for well to do commoners, archers, knights and even lords and ladies.. Previously a great buy at $269 – now we are more or less giving them away at $199.95
CELTIC ANTHROPOMORPHIC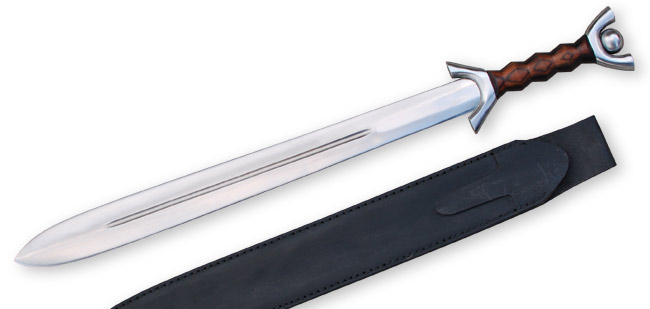 This sword was a lot of fun back in the day. Originally in brass, they changed the fittings to solid steel to keep the price down. But now the price has totally plummeted, down from $269 to just $199.95!
ROMAN GLADIUS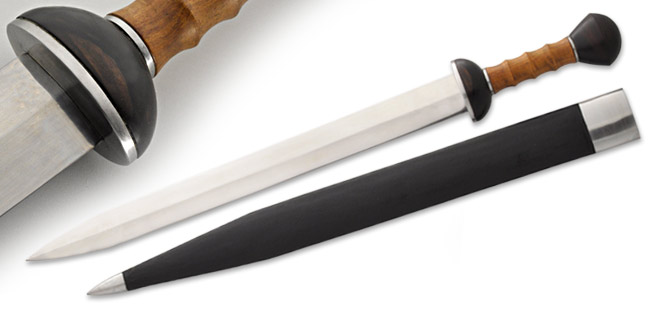 Ah, I still remember the surprise when I used one of these to sever a dried piece of bamboo thicker than my forearm with one clean cut.. Not bad for a thrusting sword with some serious punch. Only a handful in stock though, and will be cleaned out with the price drop down from $255 to – yup, $199.95.. (wow).
RANGER DAGGER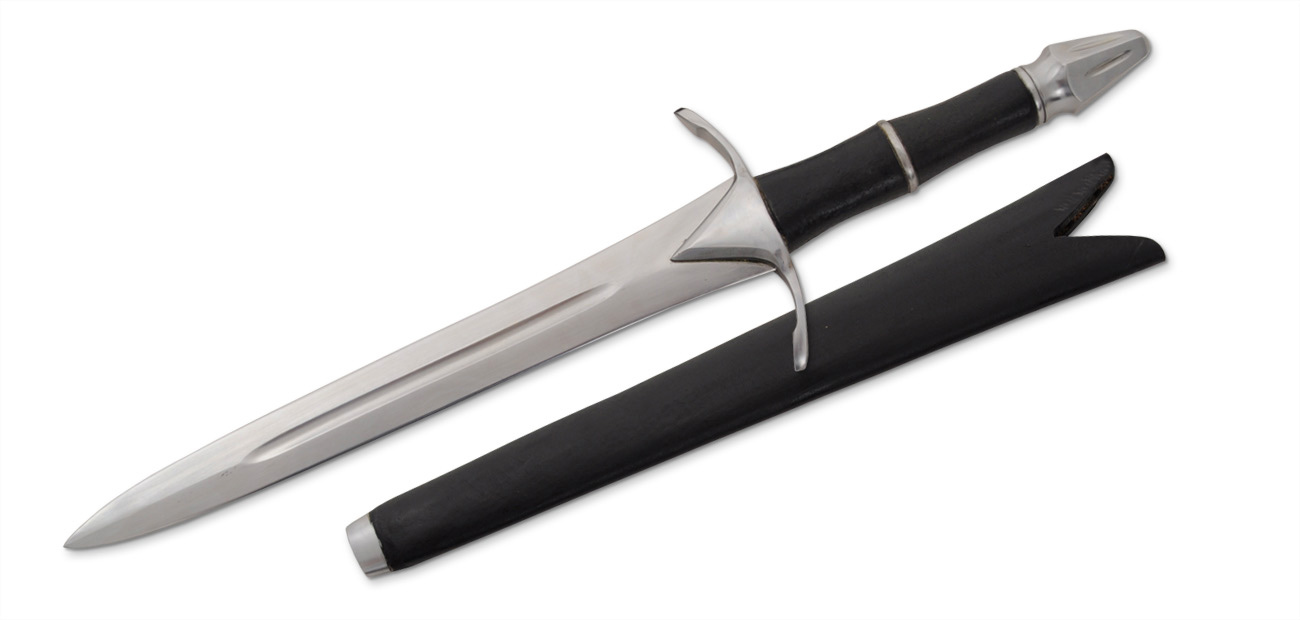 While the matching Ranger Sword may not be in stock for a while, this fully functional fantasy dagger is available and priced to clear – from $159 to $119.95.
While stock levels are not that high right now and a change to a new supplier who can keep up with the demand these new prices are certain to stimulate, there has never been a better time to grab some of these truly iconic blades at unprecendented low prices..
Have at it folks!