For the last 13 years or so, Archery expert Chris Palmer has been making short bladed swords inspired by history, fantasy and tactical applications – becoming so busy that he had to transition away from bow making to produce blade full time. And so it was very disconcerting when several other sword makers and hobbyists more or less crucified him for a mistake made when a customers heat treatment on one of their 'longer than usual' blades that they had been experimenting with as part of the Doomsday line..
I won't go into all the sordid details – if you have a morbid curiosity you can see the thread yourself here, but long story short is that Scorpion Swords found that their longer bladed swords could not quite meet current customer expectations – so they have decided to re-focus on what they do best.. Short bladed historical and tactical sword designs – and while all of the longer bladed designs were discontinued, new designs are being made to replace them – and at the same time, two NEW designs have just become available.
NEW DESIGN #1: The Tactical Ginunting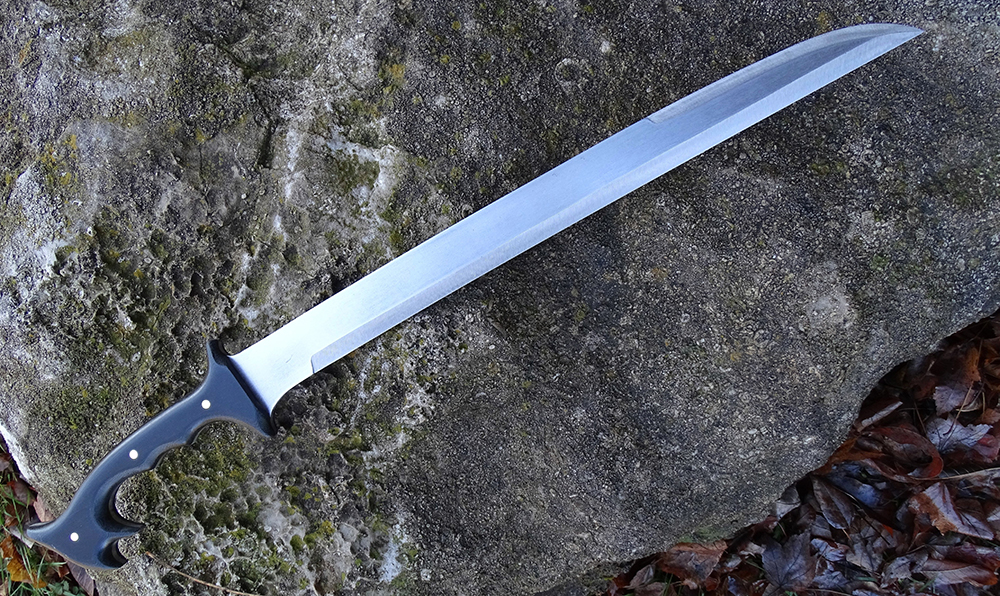 This is the hand to hand weapon of choice for the Filipino Marine Corps – and just one look at it reveals why this highly versatile blade would be so popular.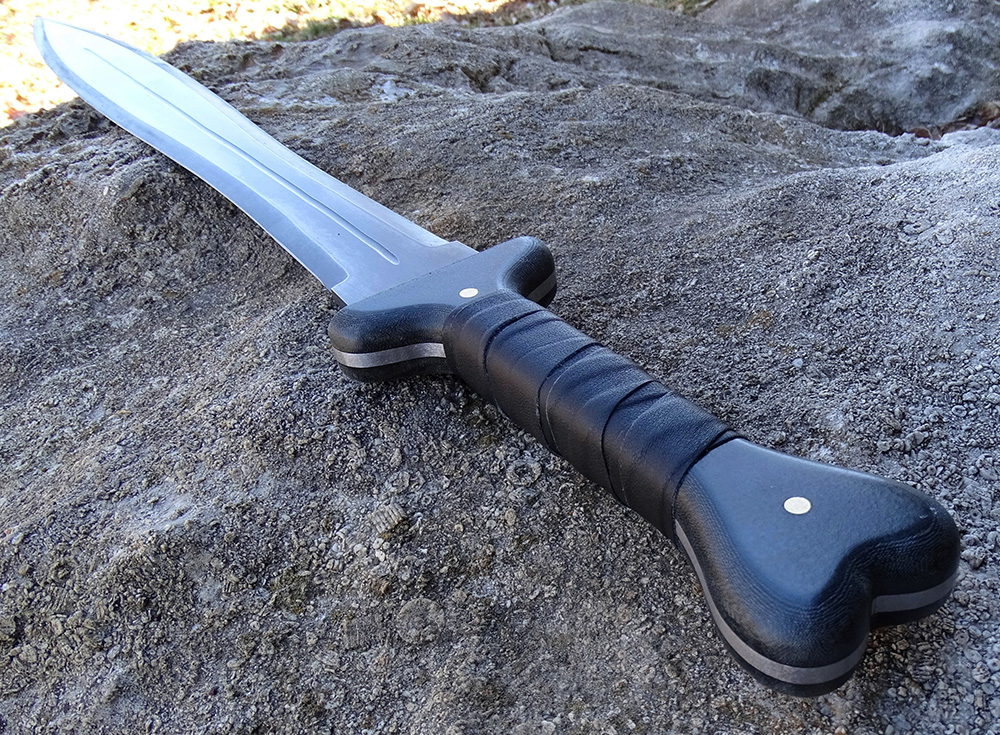 The second is a sword from Classical Antiquity of which variations were found amongst almost all their neighbors, and that is the Xiphos – a leaf blade shortsword made for the 21st century by Scorpion Swords, and complimented with neat deer leather wrapped handle.
Looking forward to sharing with you the design replacements for the swords discontinued from the Doomsday line. But in the meantime, let' hope that when people post on forums and social media they do not forgot basic courtesy and respect..