While the industry generally is still struggling to restock and find the 'new normal' balanced between supply and demand, we are pleased to show you some brand new (and quite revolutionary) swords from our friends at Ryujin Swords.
First up, an almost perfect entry level traditional Katana from the new Sengetsu (War moon) series.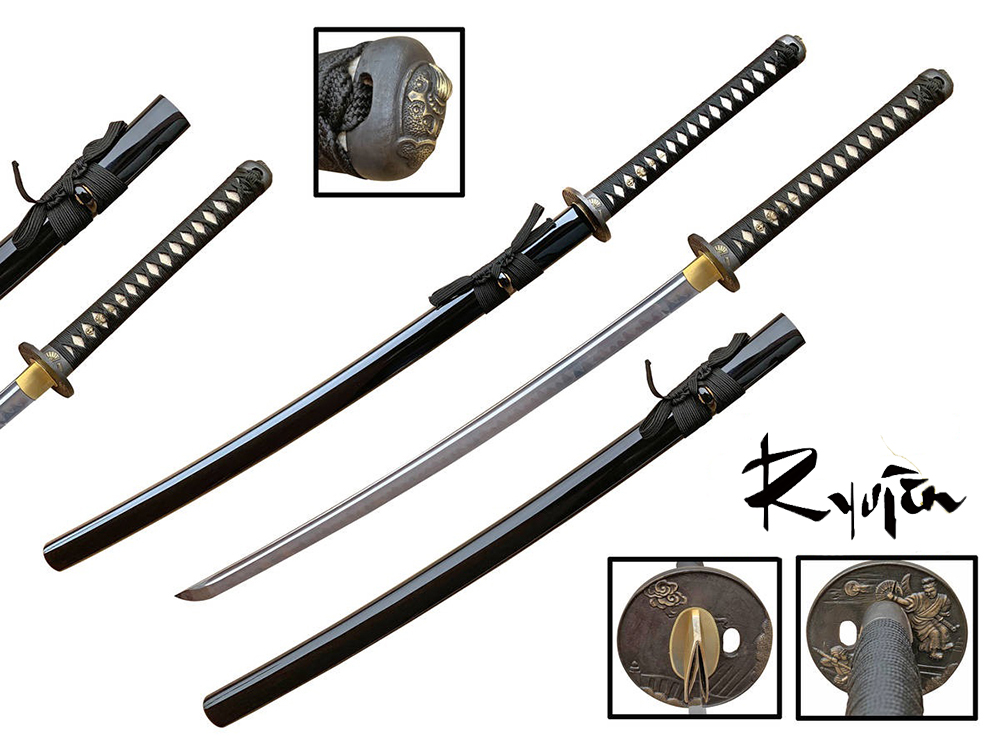 With tightly wrapped cotton itomaki, solid brass Samurai themed fittings and a beautiful, traditional 1095 carbon steel blade with unenhanced natural hamon – this sword ticks all the boxes, and is amazing value at just $229.99.
The next sword is one of the most unique, standing tall at the head of new releases of the so called 'Art Line' of Swords – and boy is this one unique..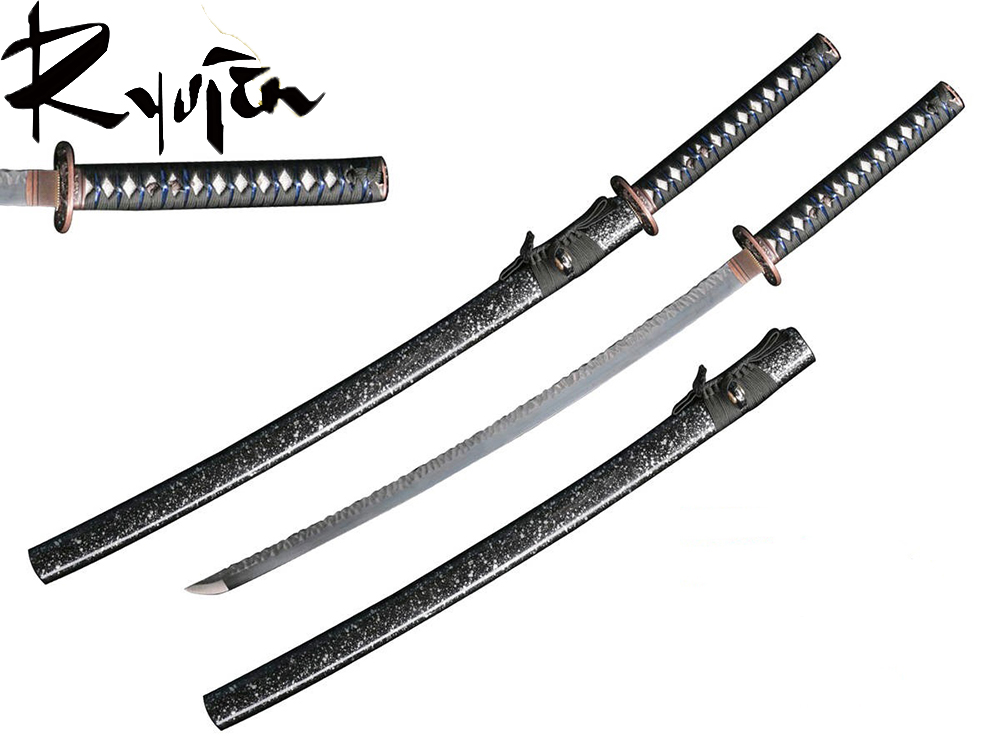 With a stunning mix of folded 1045 and 1060 carbon steel it has a very prominent Damascus steel pattern – and a very unique, serrated forge hammered spine – again for just $229.99 (click here to see the pictures, the patterning really is something else).
Following hot on it's heels, 5 more art swords – but these ones are a bit different..
While most swords under $100 use very cheap wooden saya that are prone to crack and rarely fit as well as they should, the new art swords line uses form fitting, crack and scratch resistant PVC plastic – taking the best of modern manufacturing processes on their line of well tempered, and great value, $69.95 range of 1045 carbon steel blades.
Check them out below: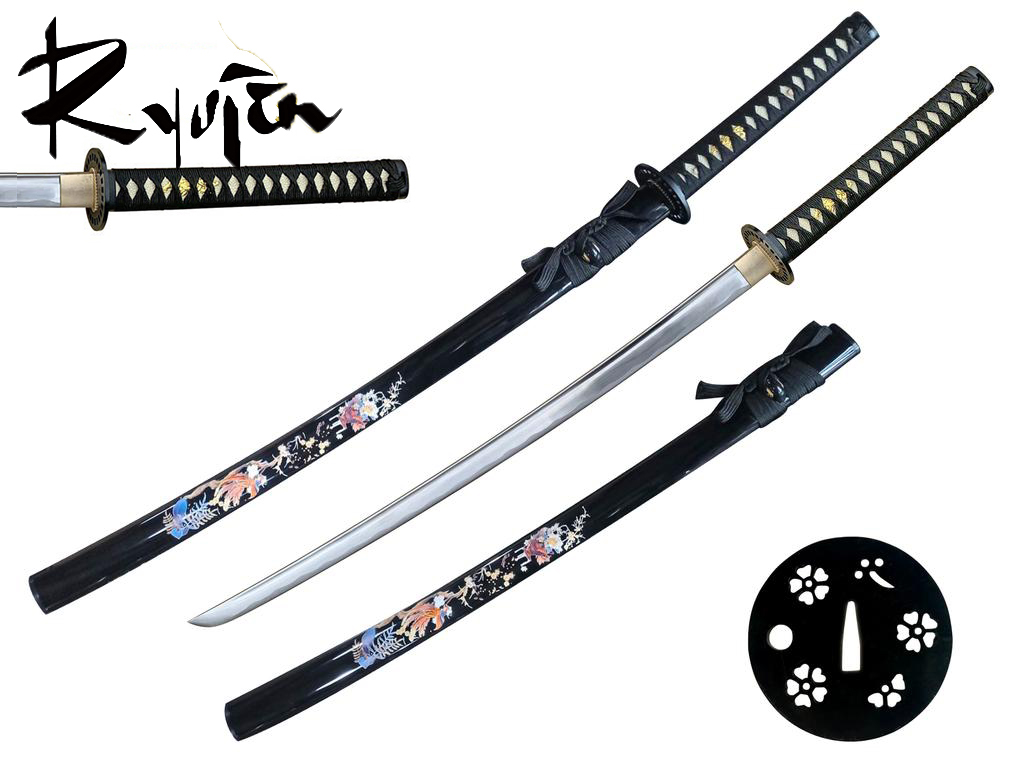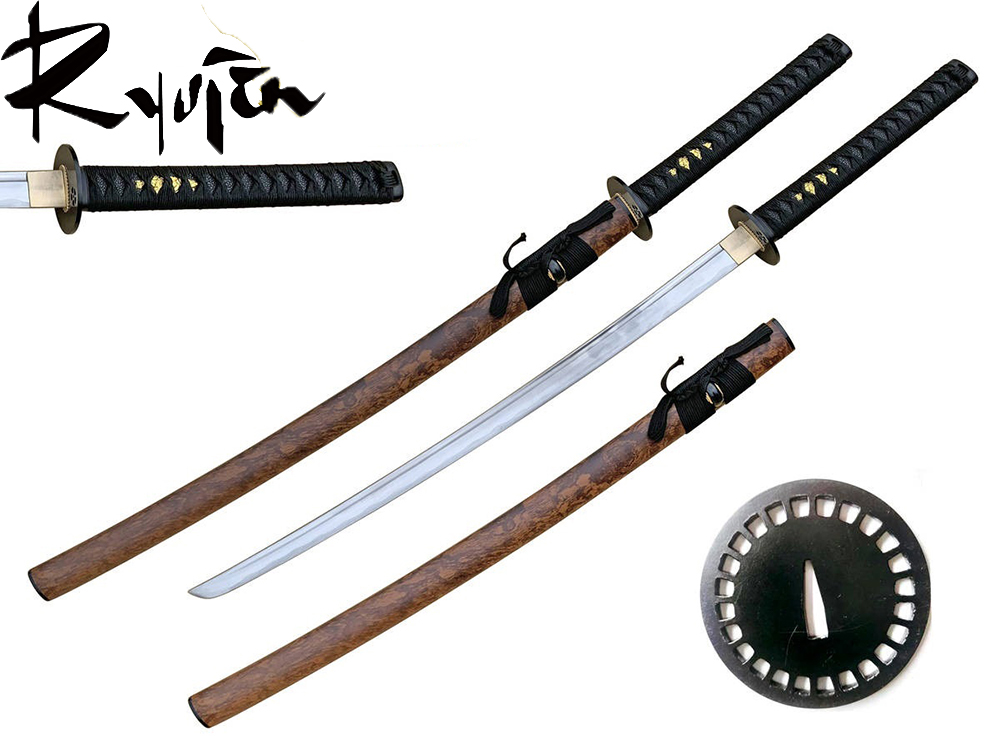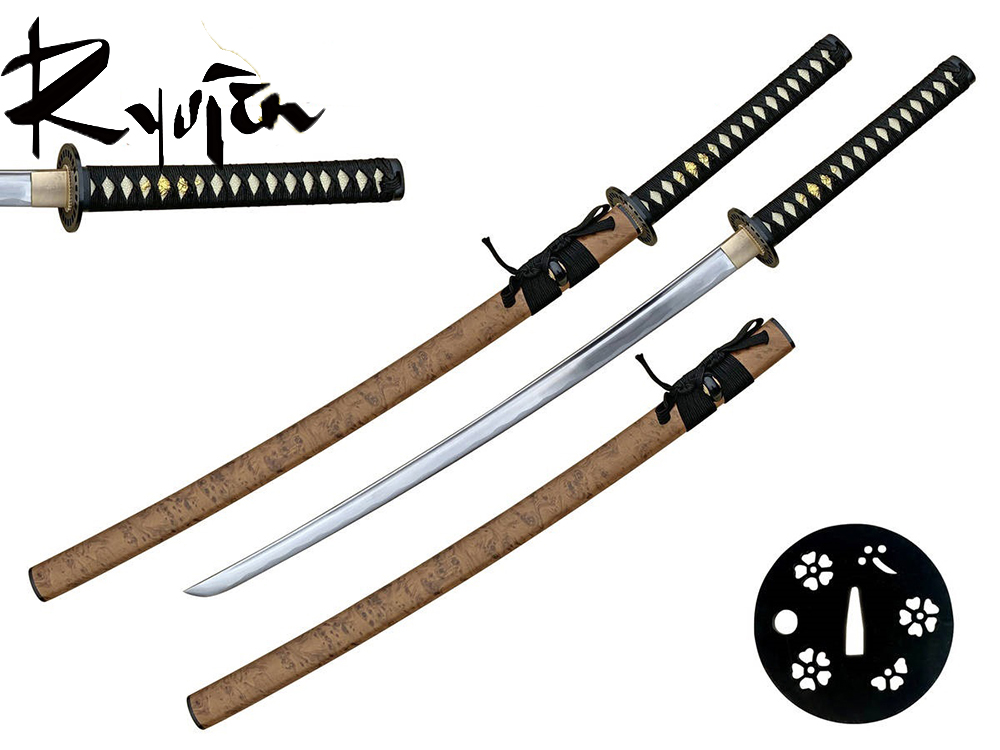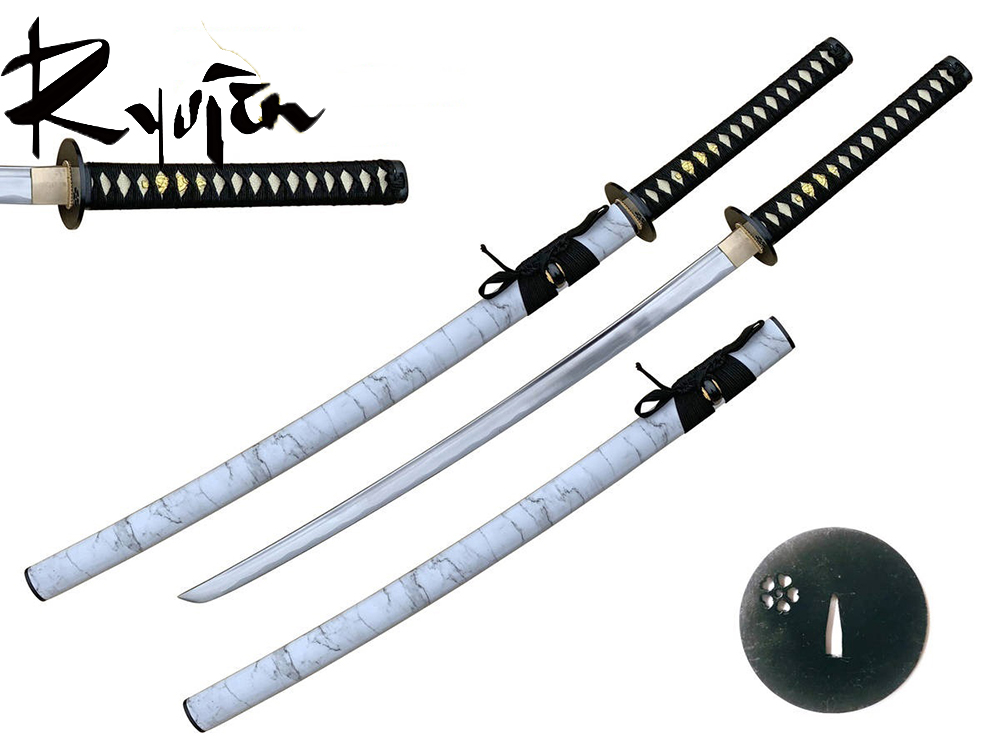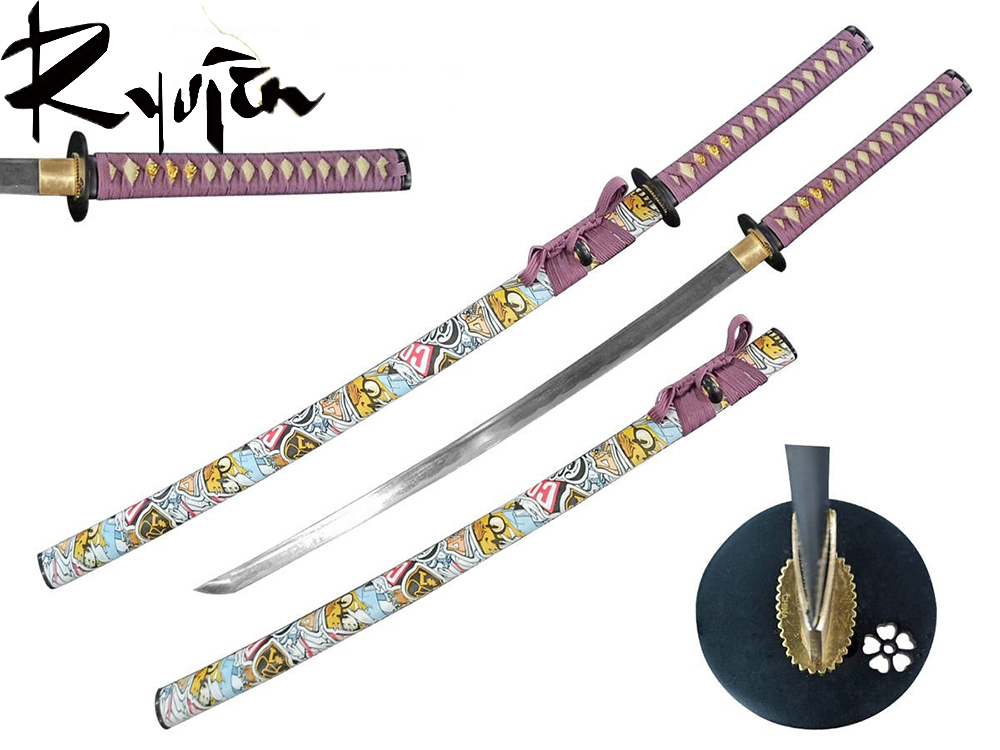 Check out the full line up below:
And one last addition to the line up, a sword that pictures really do not do it justice on – the new Ryujin Oxtail Dao with a whopping 30.5″ blade makes it the largest sword of all those listed here today (though it does not look it).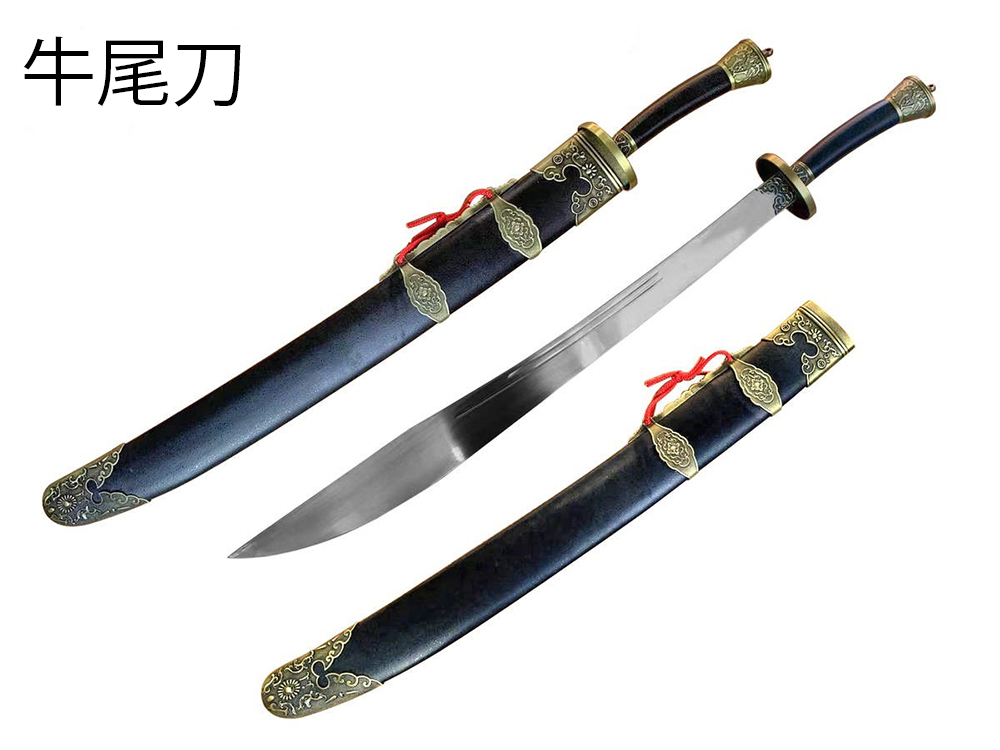 Amazing value at just $199.99