---
ADDITIONAL LINKS
Note: Non blog linked pages open in a new window
Main Site: Large size images of all available components
Main Site: Official Full Review and Testing
Main Site: Full overview in the SBG Manufacturers Dossier
Store Page: Current Available Ryujin Line Up
---
Started by sword and weapons designer, Mr Sam Sung based out of Chino, California and one of the co-founders of the esteemed Musashi brand of Japanese styled swords is the man behind the Ryujin Custom Katana as well as many other very cool products such as knives, stun guns, decorative gear – you name it, Sam either has or can get it..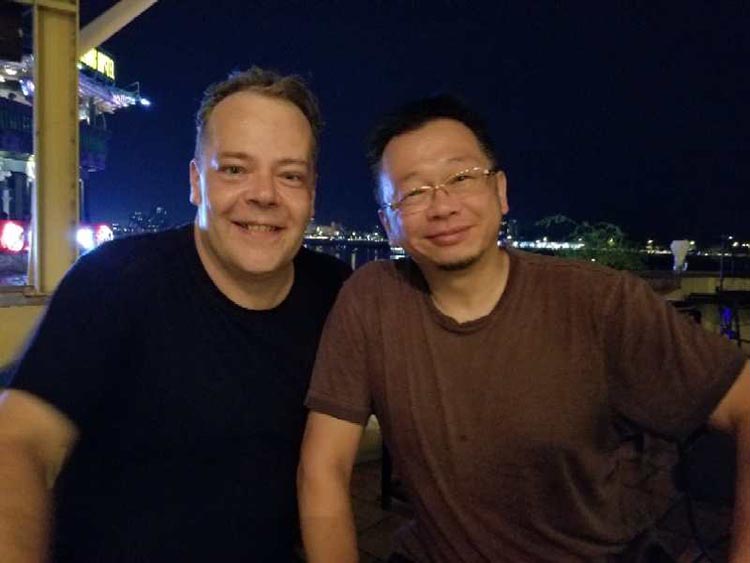 The concept was a game changer – previously the fastest you could usually get any kind of customized sword made and sent out was at least a month. But by bringing in all the blades, saya, tsuba and other components – and assembling them in house and shipping direct from California, the turnaround time for a semi-custom blade went down to well under a week (in some cases, 24-48 hours!).
The first series were all T10 tool steel blades made by the blue collar workers at the same forge behind Forge Direct Japanese – clayed, differentially hardened, surprisingly strong and quite attractive considering the price point (well under $300).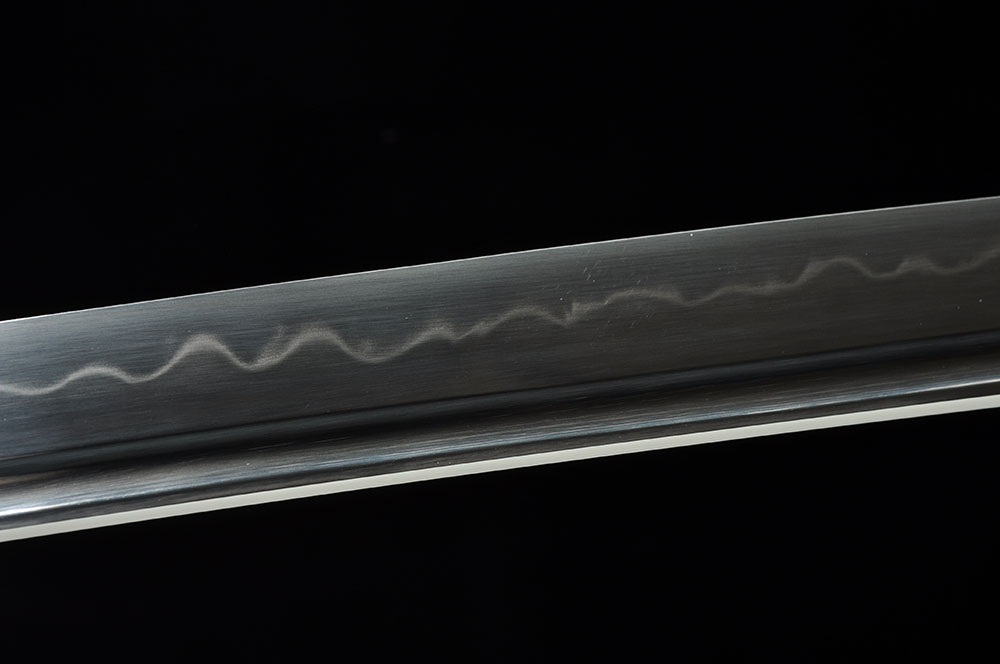 We put them through their paces in Hong Kong, and found the blades both great cutters that could cut clean through the thickest part of a pork leg bone without a single chip or even a scratch which really surprised our hosts who were not expecting the sword to perform anywhere near as good as it did..
In addition to the basic blades, they also attempted two 'higher end' versions – a laminated version and a Choji Midare hamon blade made by the forges most experienced apprentices that resemble the Master Smith created versions, but for about $350 less (and sadly, aren't quite as good – but come pretty close in appearance, but just aren't as detailed or well made – failing some tests that the basic model passed with ease).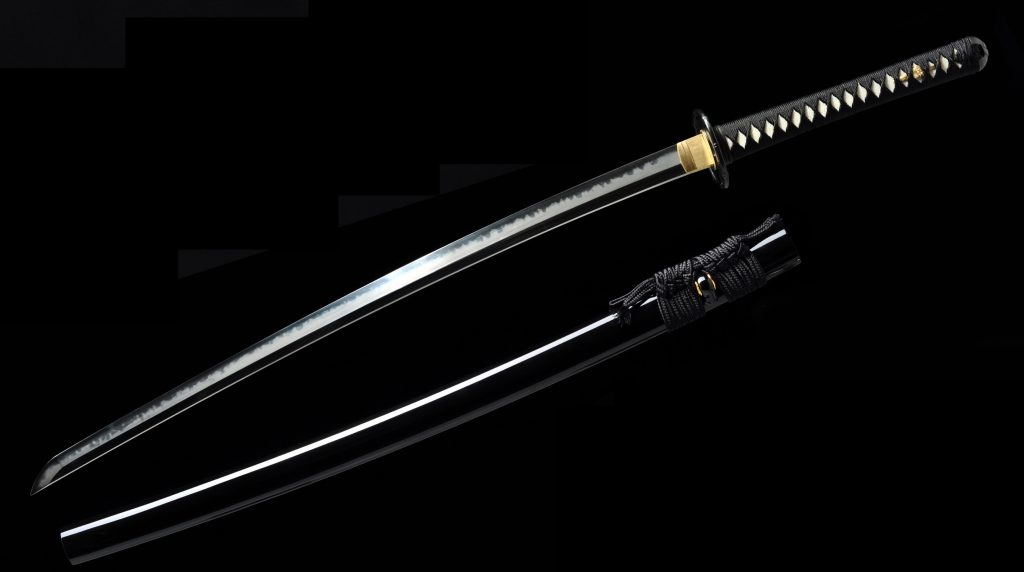 Because all the components are pre-made at the forge and assembled in California, the major limitation of this line is that all the components are only available on a 'what you see is what you get' basis. No extra customization requests are possible, so you re limited to the choices listed in the drop down menu.
Because Sam Sung is also a friend of the owner of SBG, communication between the two companies is close – we make sure component stock levels are correct and no products are offered that aren't available (we have seen some Ryujin re-sellers listing products that never went into full production for sale, typically at a price $60-100 higher than ours).
The biggest issue with this line is that the majority of the money invested in it goes into the blade and tsuba. The other fittings are quite generic, though they are steel and we offer maximum value by including the same gold painted iron tsuba and iron or brass fuchigshira.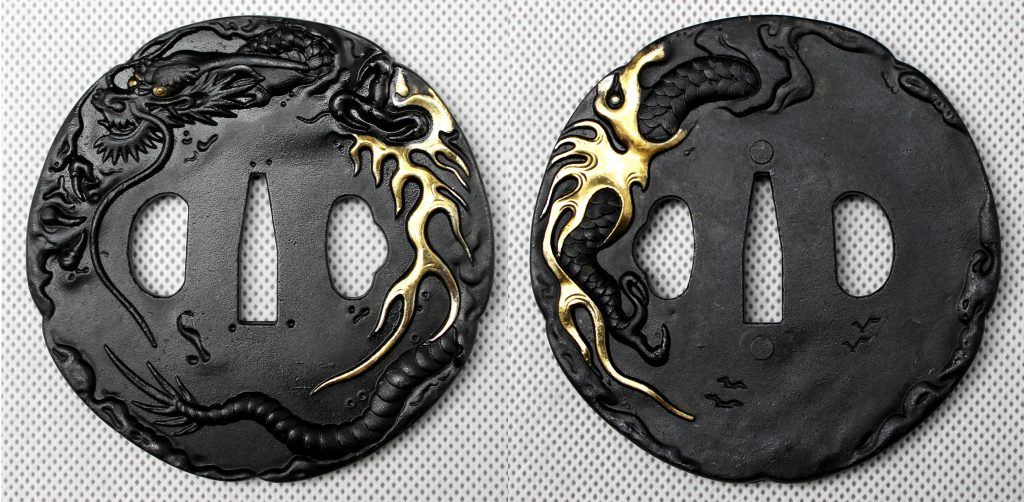 By mixing and matching various component options, we were able to create several products at different price points – and in due course, more swords were added to the line up – including 5160 Spring Steel blades with 5 different sets to choose from, attractive and affordable 1045 carbon steel blades, accessories and later, a line of inexpensive but amazing value for money Chinese and European blades.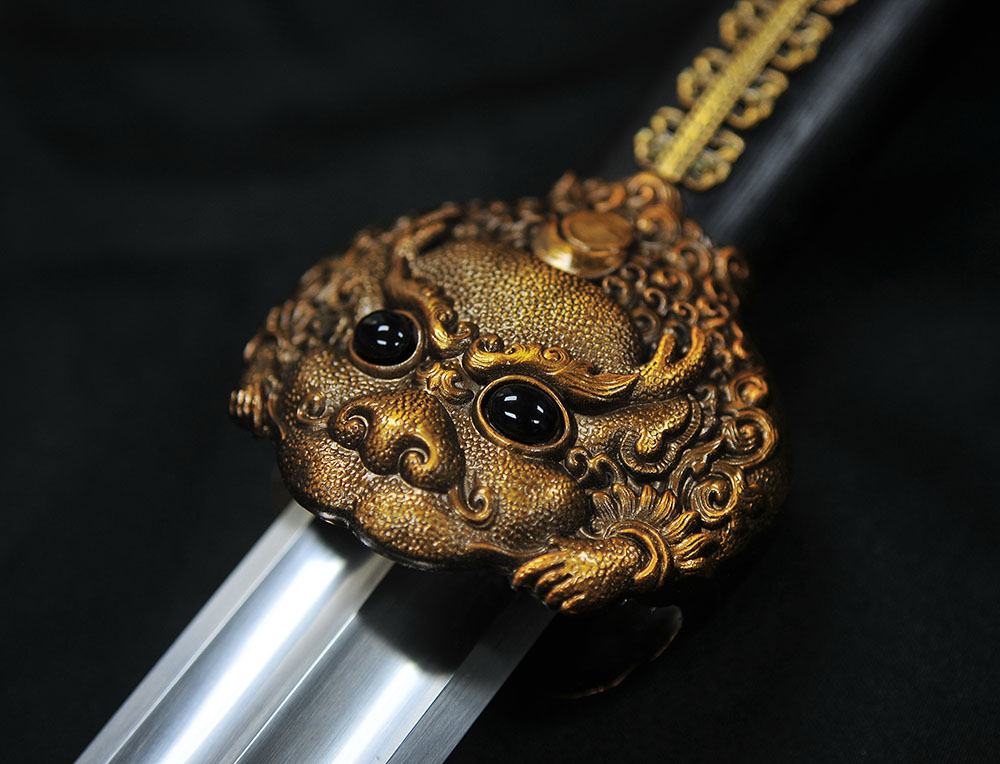 We make sure we go the extra mile with customer service too – any custom made item cannot just go back on the shelf if you want to return it, so instead we work with any issues that crop up on a case by case basis, either fixing the issue (all on our dime of course) or otherwise working out some kind of deal that is fair to all parties.
But at the end of the day, the custom line we are focusing on is both assembled and shipped within a few days and is easily the most affordable semi-custom sword on the market, offering truly exceptional value for money.
PROS
Surprisingly strong, highly effective cutters. The bare blades alone are would not be unreasonable for the price of the entire package.
Super fast assembly and shipping. One week is usually the maximum, 2-3 business days the average.
Fully functional components – no zinc alloy or fake rayskin. Solid iron fittings and many tsuba valued at $60 just by themselves.
Correct and updated stock levels and best prices at SBG.
CONS
Because the components are shipped in with all the sageo tied to the saya and the ito wrapped, etc – additional customizations are simply not possible. What you see is what you can get.
Saya and tsuka fittings are average at best, the tsuka uses real rayskin panels, but its not uncommon to see a little of the wood core peeking out here and there.
SUMMARY
If you are on a budget and want a sword that suits your own individual style, you can probably find a unique personal combination of components to get the look and style that appeals to you. The blades are good cutters – they won't win any beauty contests, but they can cut a wide variety of targets and were tested with Rockwell files to ensure that they really were properly differentially hardened.
All in all, this is the best starting custom sword around – the mid level Choji blades are a bit hit and miss, but the basic lines offer truly stunning value for money and special deals and limited edition releases are not uncommon.