When it comes to the world of knives, I am typically only really interested in the most sword like knives – for example, Tanto, Bowie knives and tactical blades. But there is one small blade style that I can't help but think is super cool, and that is the South East Asian 'Karambit' blade design.
It has been a few years since we have seen these back in stock, so when two of my all time favorite modern Karambit designs restocked, it is worth crowing about..
The first is made from D2 tool steel and is a fixed blade Karambit with sheathe called appropriately 'the Claw' and is available for just $124.99 (marked down from $196.95)
THE CLAW
And the other is a caged bearing folding blade made from CPM S35-VN with Silicon Nitride Coating and 6AL4V Milled Titanium + Forged Carbon handle called 'the Raptor'. Premium quality in every aspect, it's available for $185.95 (marked down from $246.95).
THE RAPTOR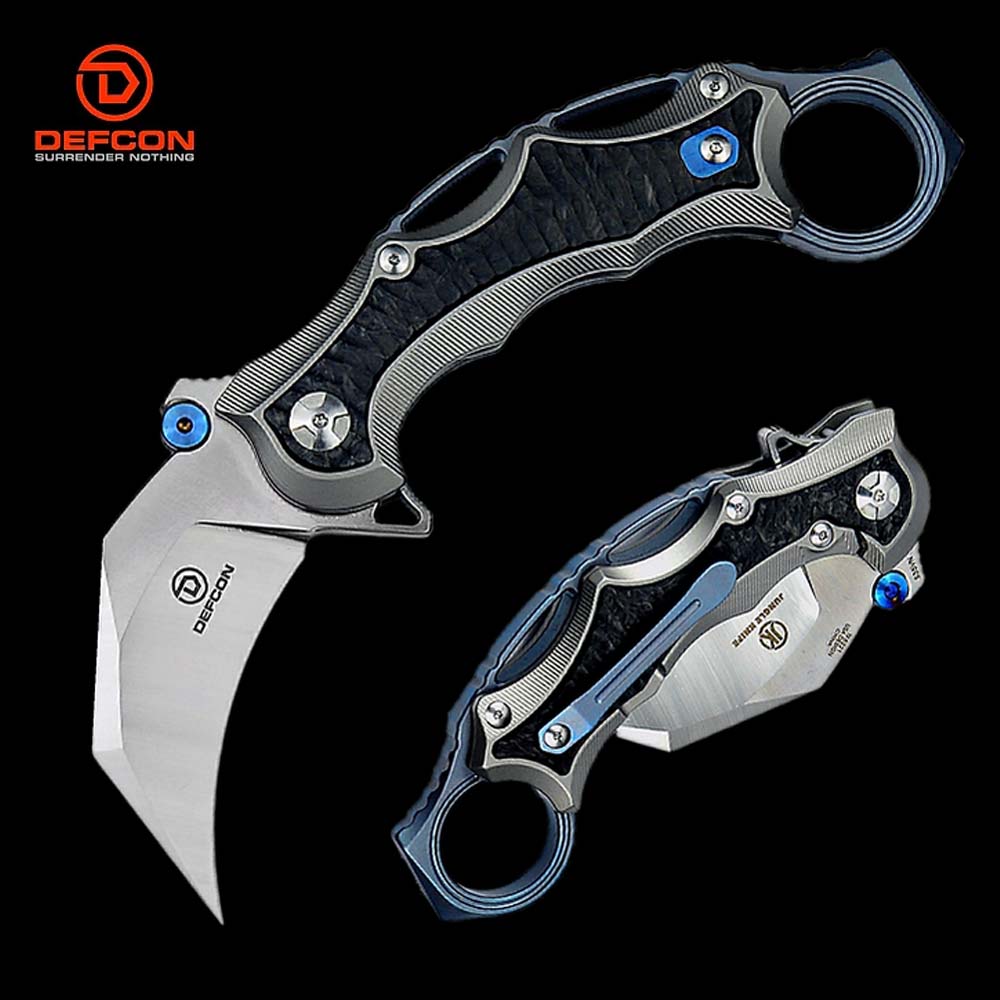 Awesome blades for EDC, good things come in small packages with DEFCON's Karambit series, that is for sure..