(Plus a couple more Hot Special Katana for good measure!)

It has often been noted that smaller, more compact sword types are the most appropriate self defense swords for the modern era. While a full length Katana might look intimidating, they need a LOT of space to wield properly – and in the heat of the moment it is all too easy for it to end up getting caught up in a ceiling fan, light fixture, sofa or even hit the floor and shatter on an overswing..
But a slightly shorter blade means that not only can you keep more control in a chaotic situation, but shorter blades are FASTER, more DURABLE and much more VERSATILE – and while it is possible that an opponent may get too close and jam up the arc of a full length Katana, shorter blades are much harder to get past the point..
So with this in mind, our friends at Ryujin have released not just one but THREE new Wakizashi and Ko Katana designs, starting with one of the most practical and affordable packages out there..
The first two swords in the new series are made from monotempered, hard wearing 65mn spring steel to really bring out and reinforce the durability inherent in shorter bladed swords. Combine this with a modern, practical leather scabbard and modern 'fused to the sword' handle and the end result is a short bladed, one or two handed Ko Katana that is an absolute bargain at just $74.99 (and comes in two 'flavors' – the base version with black fittings and shiny steel blade, and an 'urban ninja' configuration with a black finished blade).
Ko Katana with Steel Finish Blade – $74.99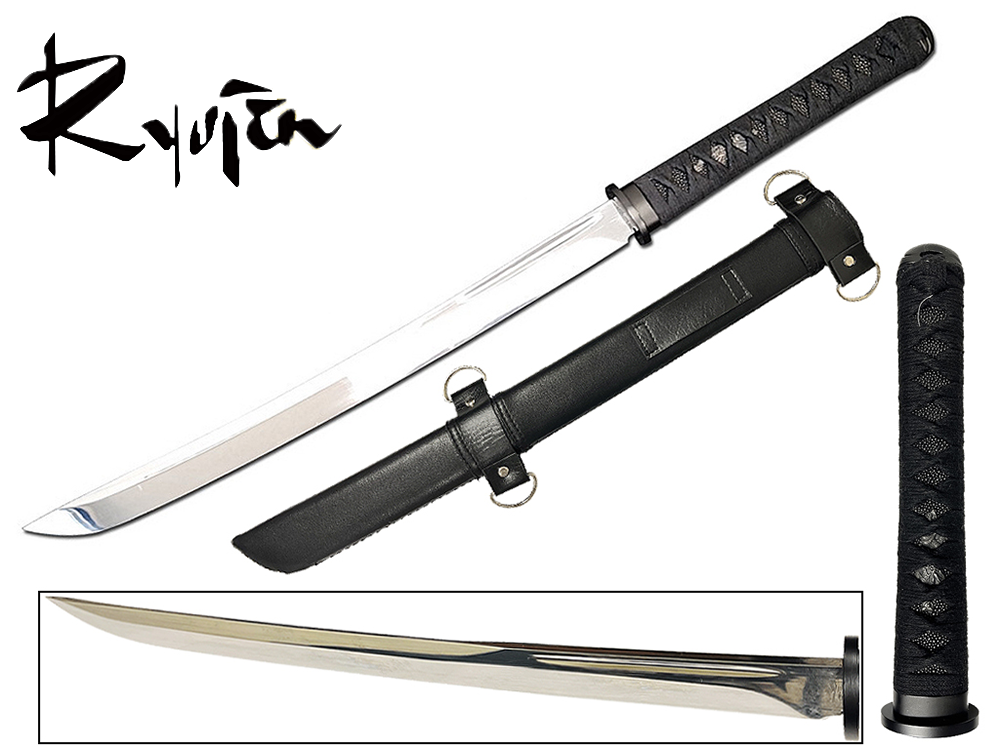 Ko Katana with Black Finish Blade – $74.99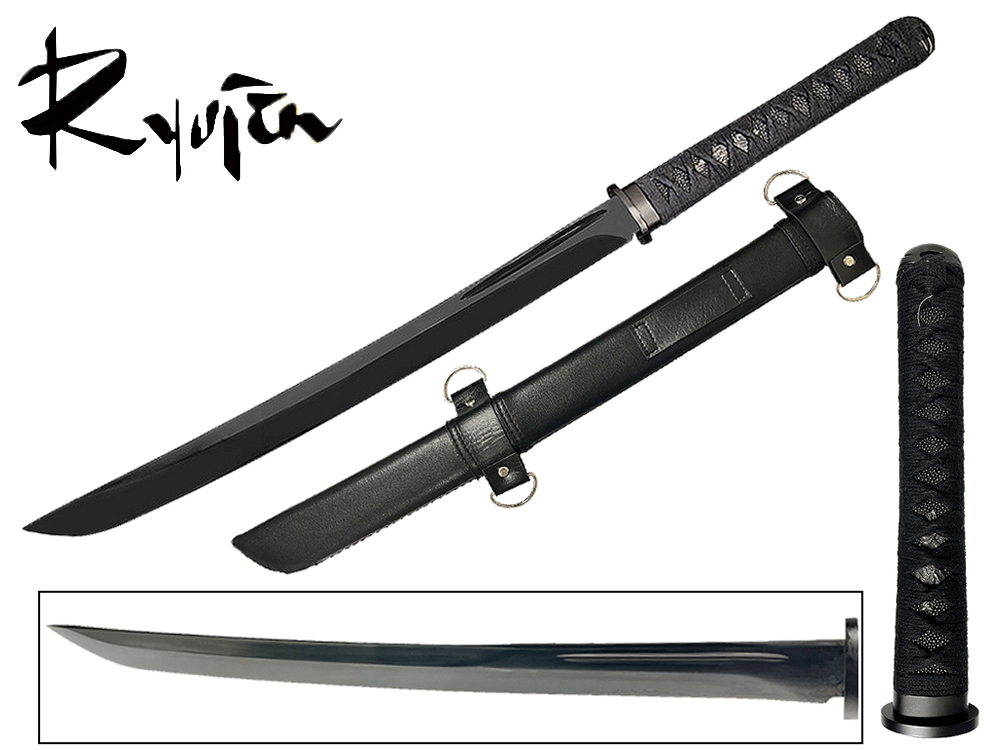 And for the more traditionally minded, nothing beats a differentially hardened one handed Wakizashi – and again, Ryujin comes to the forefront with their new 'OKami Wolf' Wakizashi – a T10 tool steel blade with black textured saya, blue ito wrap over genuine rayskin and a classic blade with real hamon temper line, normally $239.99 but available while stocks last at the introductory special price of $199.99.
Ryujin T10 Tool Steel – "OKami Wolf" Wakizashi – $199.99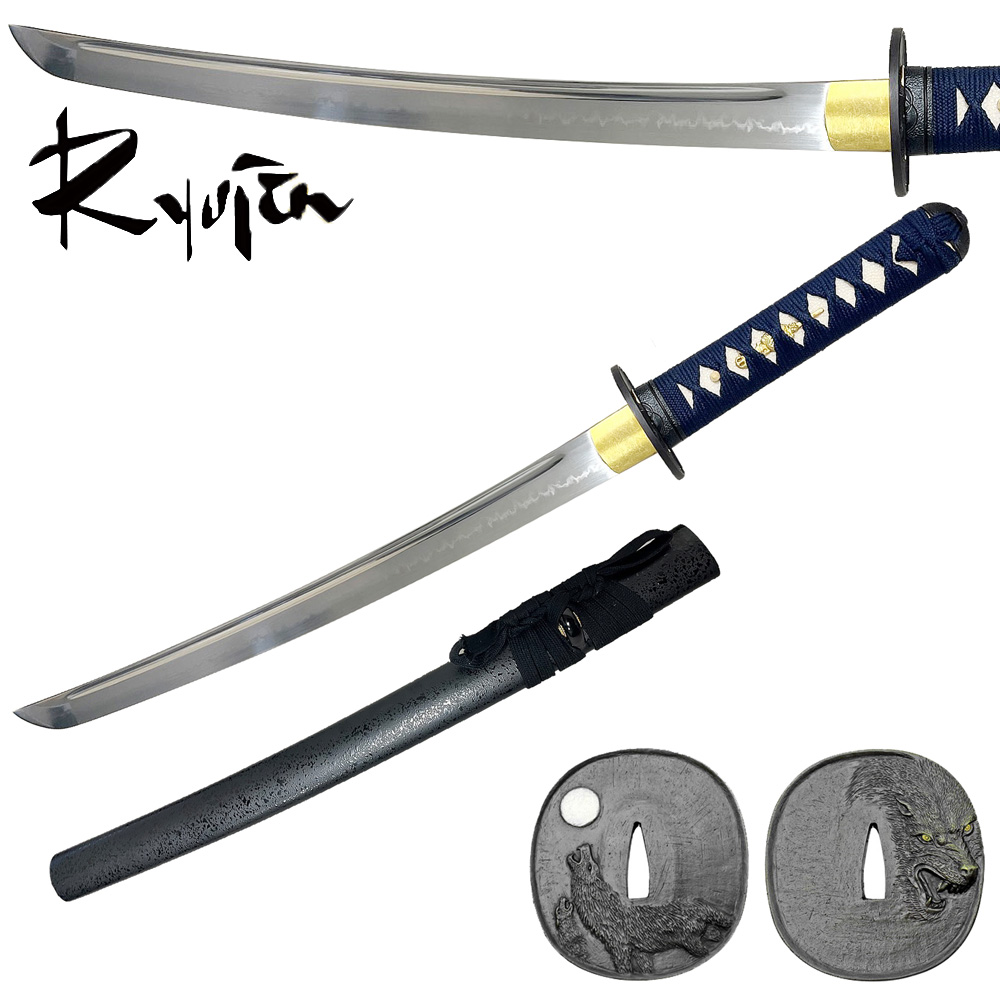 So now if you prefer something modern and tactical or traditional and visually stunning, Ryujin has you covered!
Check these out and more in both the NEW ADDITIONS and RYUJIN OFF THE SHELF categories in the SBG Sword Store today:
P.S. While we are listing new Ryujin special offers, there are a couple more models that have been reintroduced – two T10 tool steel Katana pre-configured and priced to sell at the same price as the Wakizashi!
Ryujin T10 Tool Steel Katana – the Kamakiri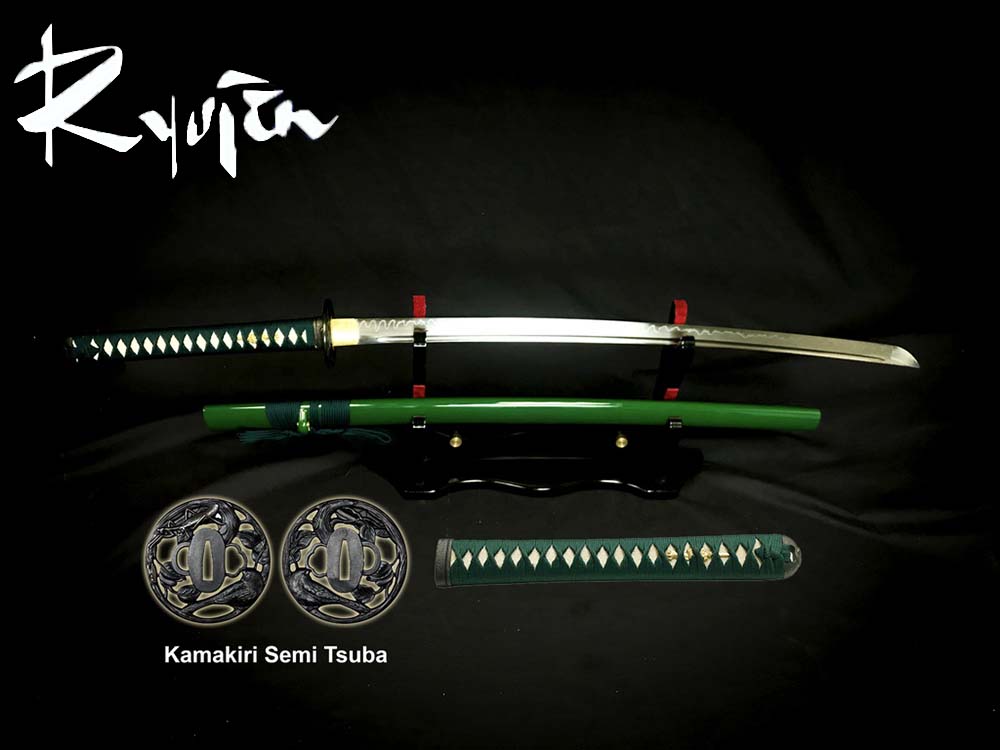 Ryujin T10 Tool Steel Katana – the Kitaumi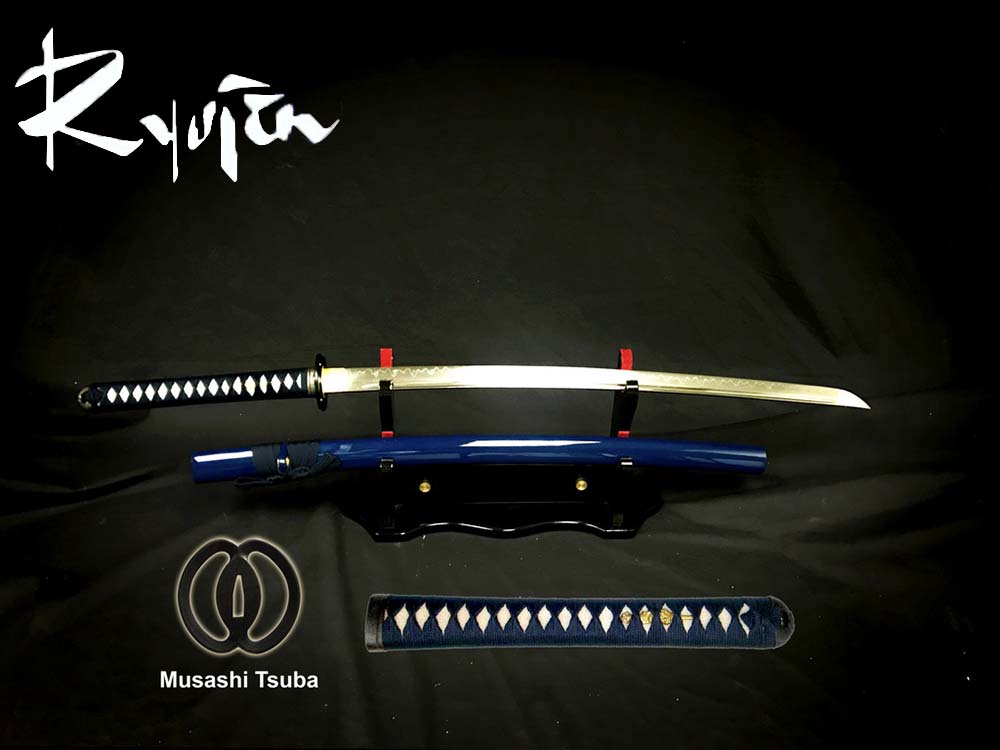 Awesome deals no matter which way you look at them!