It has been over a year in the making, but we are over the moon to advise our customers that one of our best quality products – our flagship of the Forge Direct Japanese Sword line – the Custom Katana, is finally taking new commissions!
The biggest change between the current version, the Custom Katana 4.70 and 3.0 is we have had to re-release it with a standard blade length of 28″ (measured from the munemachi – the back notch of the habaki to the tip, add around an extra 1.5″ if measuring from the guard) which is pretty much the default for a comfortable feeling sword for the majority of modern practitioners (who are on the average, a fair bit taller than historical Samurai).
While we realize that this may preclude some people with specific blade lengths in mind from ordering this time around, it was either this or order 400 saya just to be able to take the first order, so for those of you requiring different blade lengths, please wait until we release a specific new sword design in a specific blade length (feel free to email me with suggestions as to what blade length you might need).
For everyone else who just wants a REALLY nicely made blade in beautiful custom fittings (now with hishigami as standard, plus buffalo horn kurikata on the saya), the wait is finally over and it is time to fire up the forge..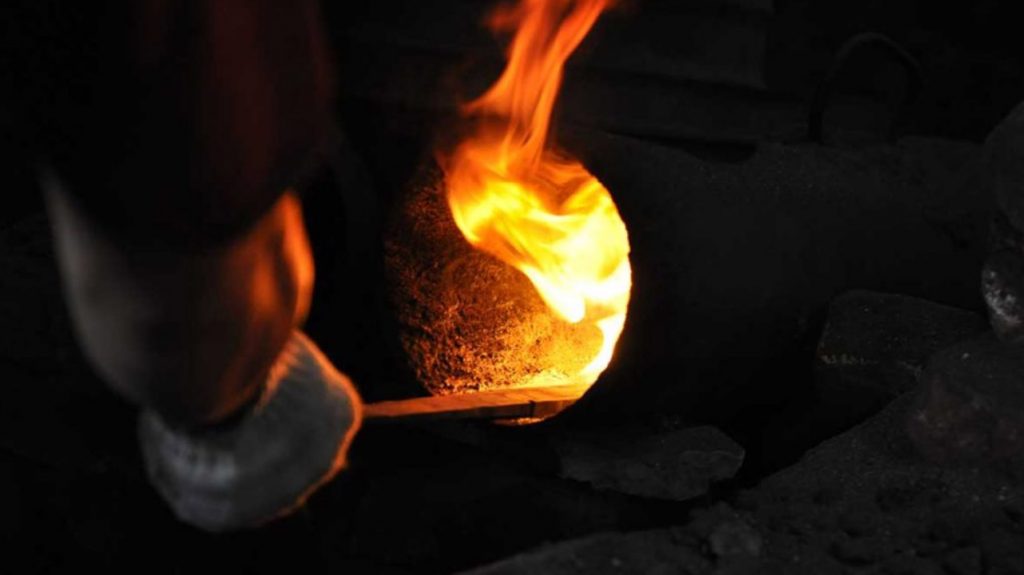 Some of the biggest changes
We already mentioned it, but there are four main changes between the current incarnation of this sword (version 4.0) and when we closed off on new orders in June 2020 (version 3.0):
Fixed blade length of 28″ (this is non-negotiable)
Hishigami triangles now used as standard
Buffalo horn kurikata on every saya (the higher end ones often have more)
And we have narrowed down the saya selection to only the most popular models
To this end, I want to preserve the old pics of the previous saya options in case previous customers need it as a reference, so here it is. The old saya options from the Custom Options Page (which has of course been updated to reflect what is on offer for version 4.0).
FOR POSTERITY: The Old Forge Direct Saya Options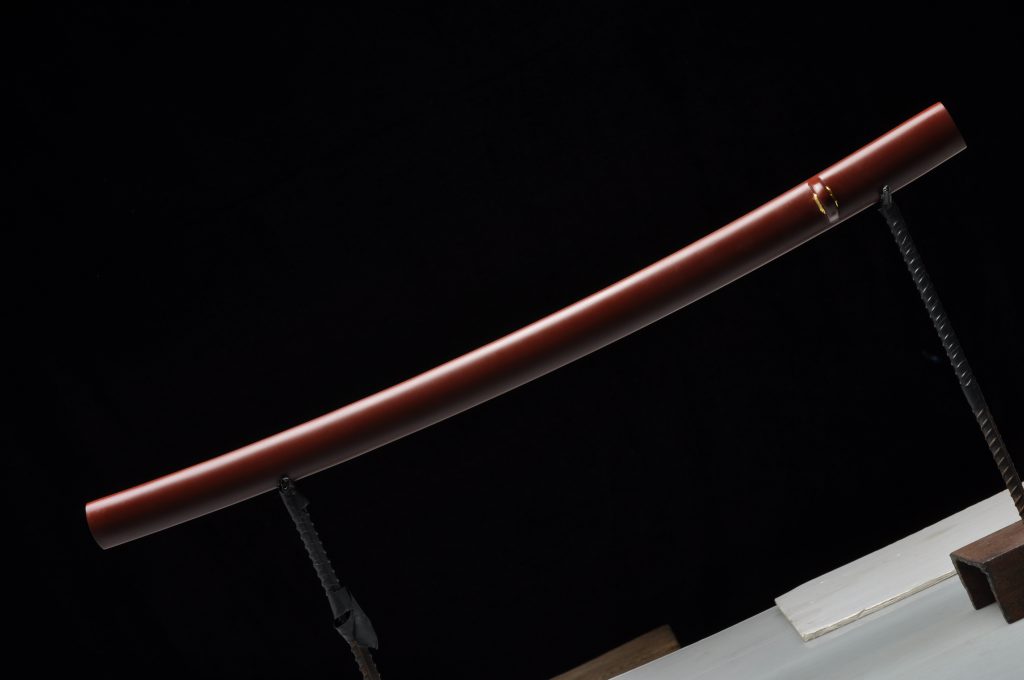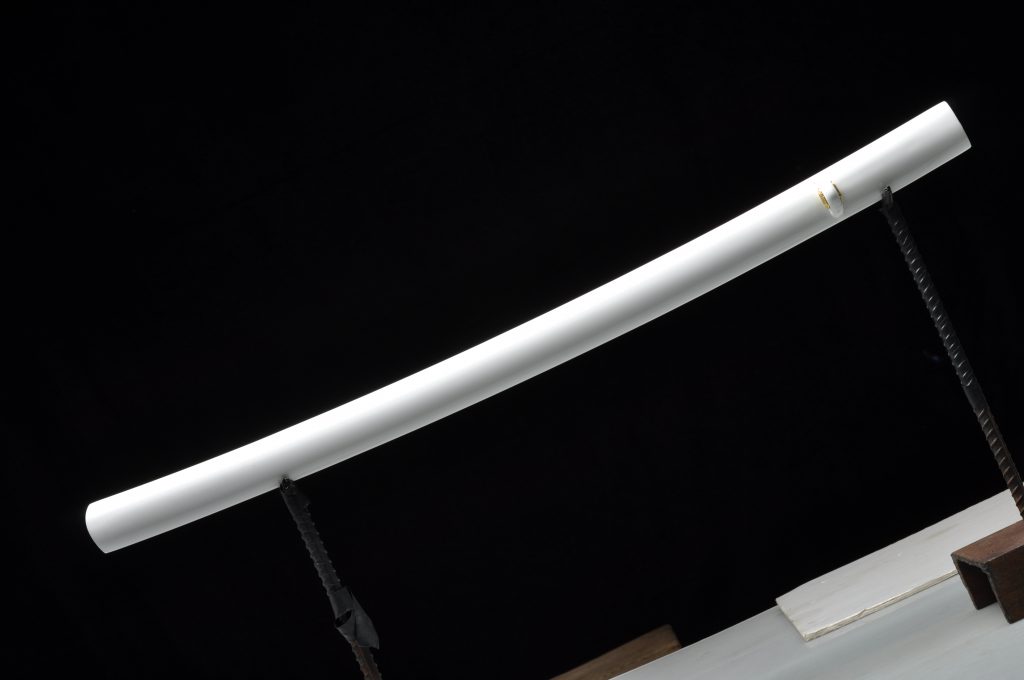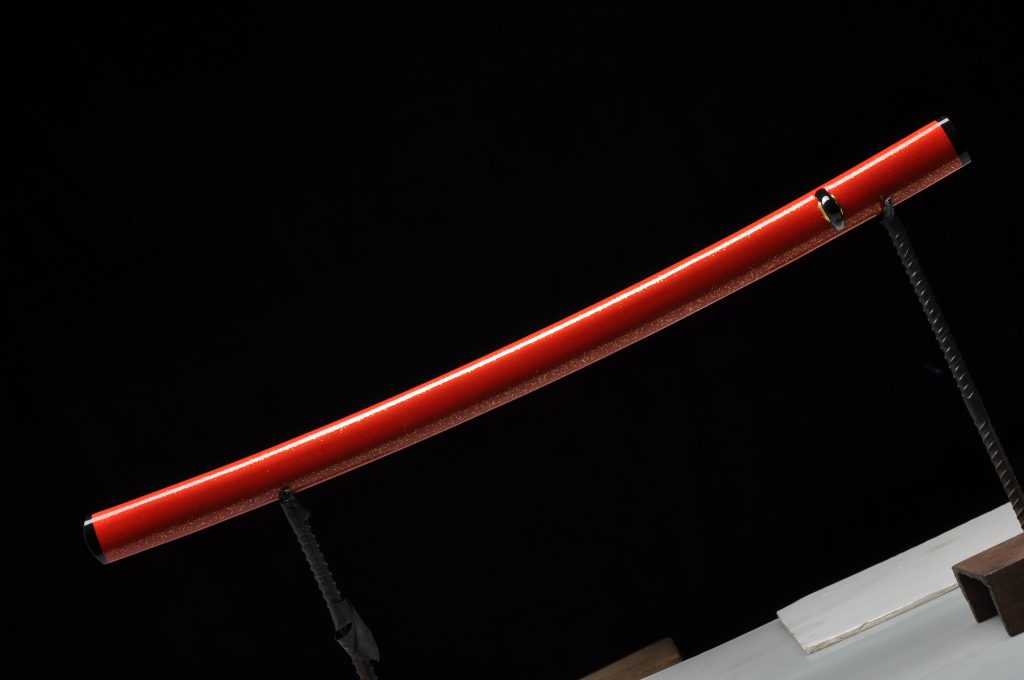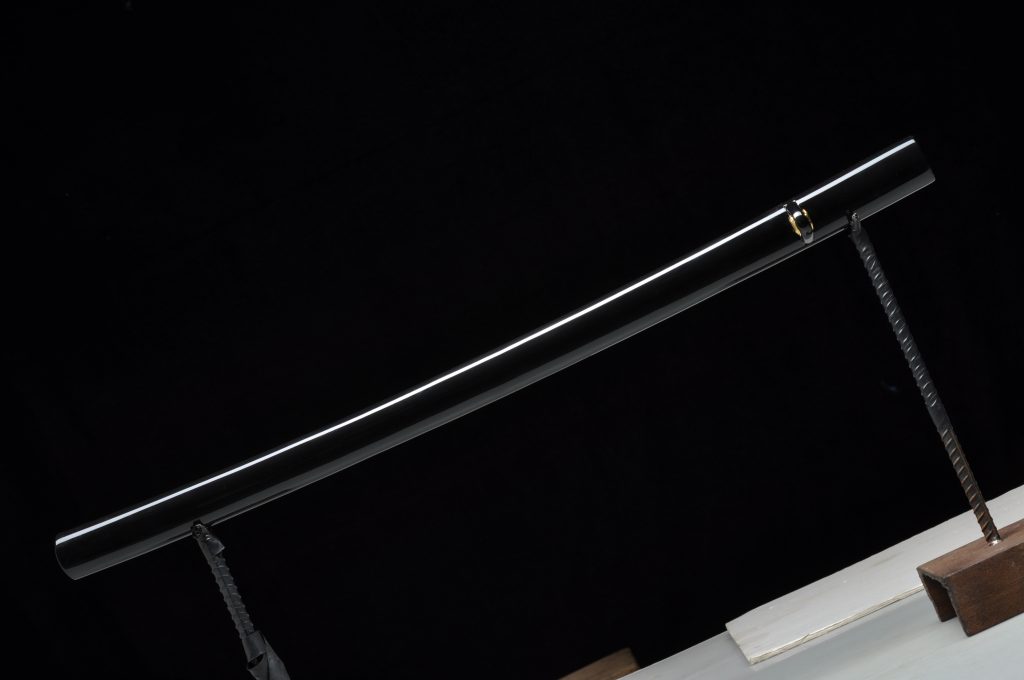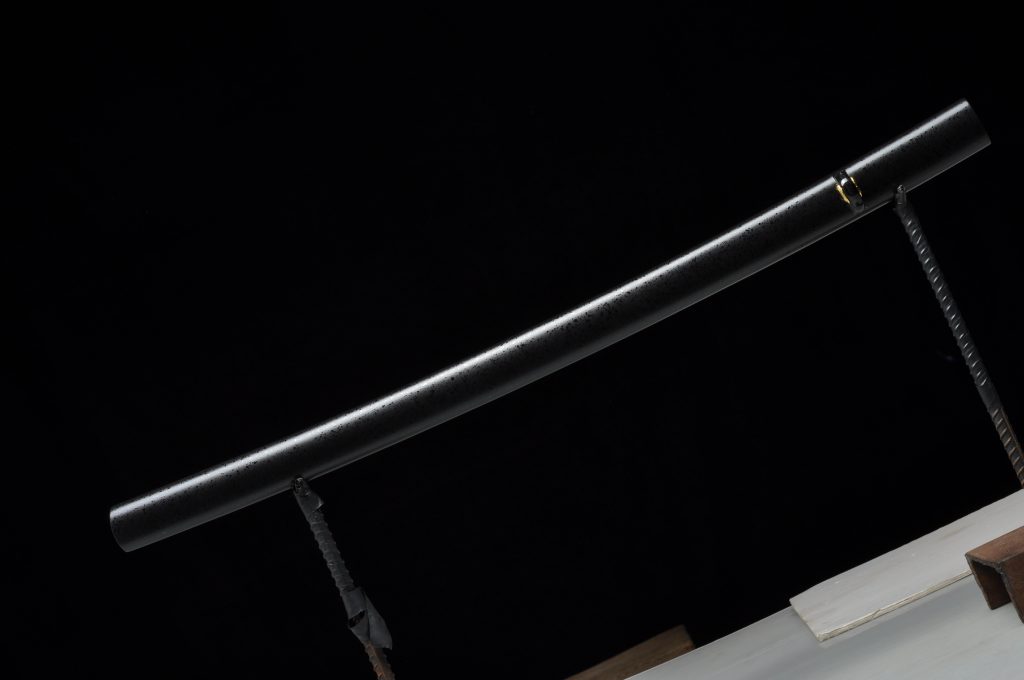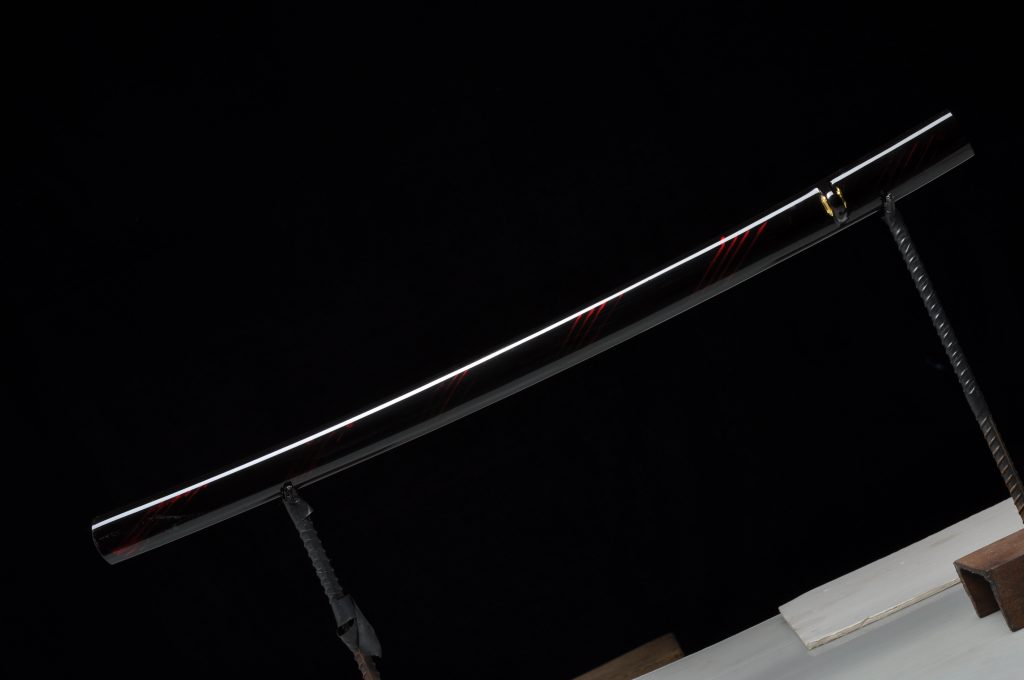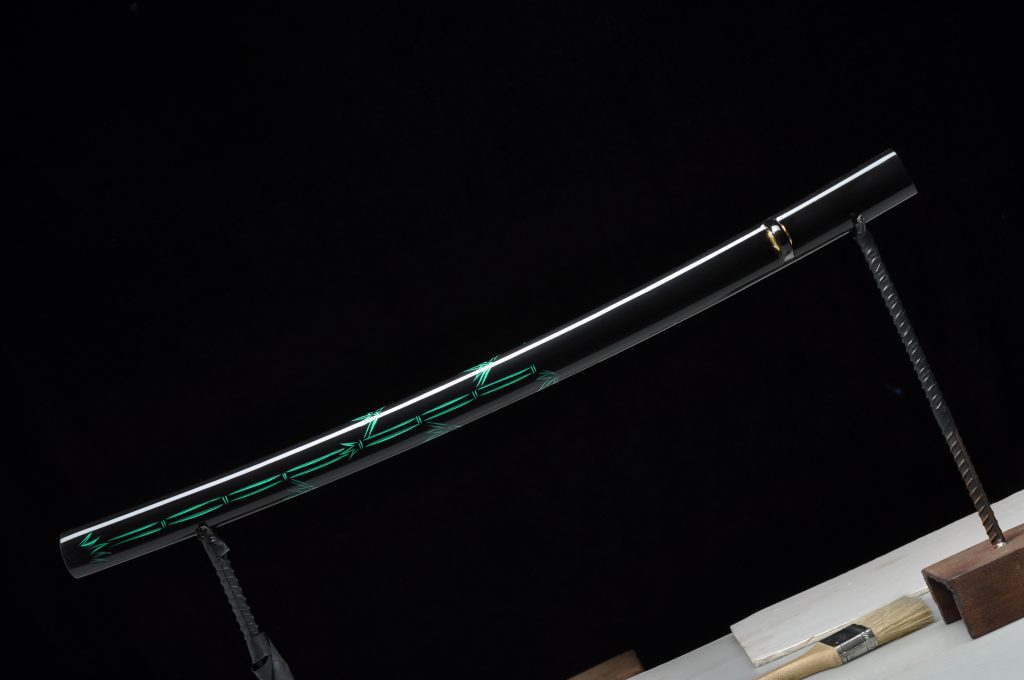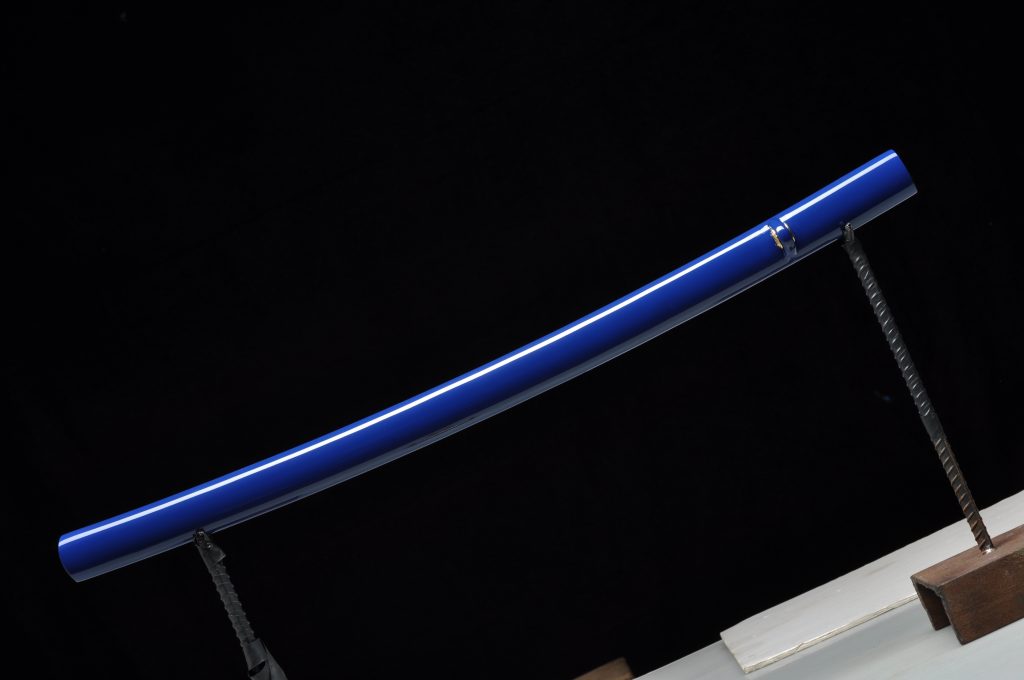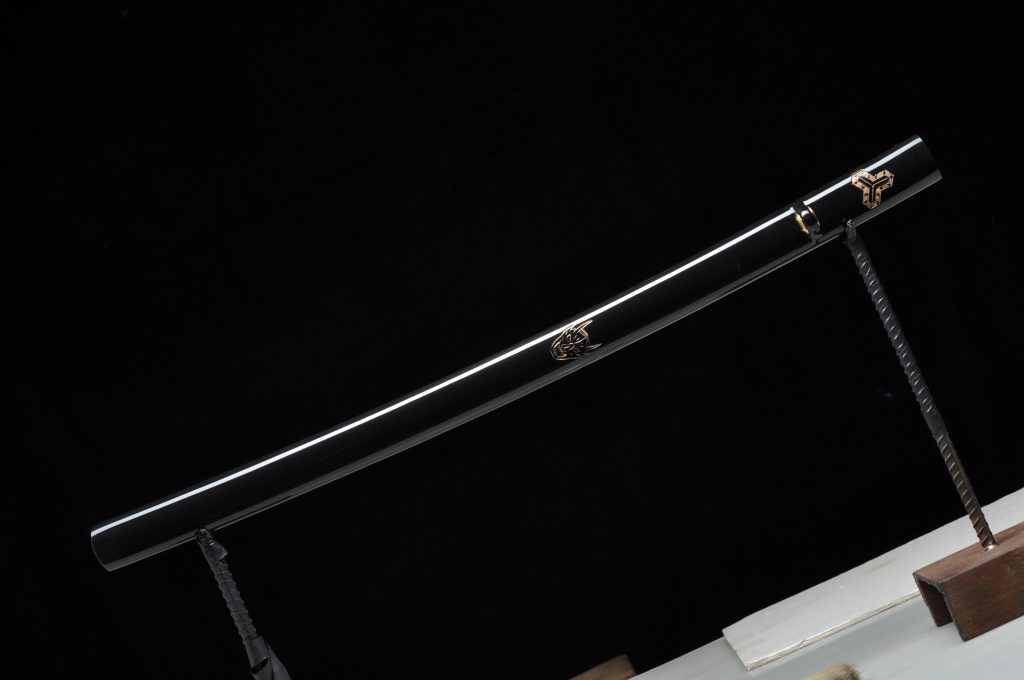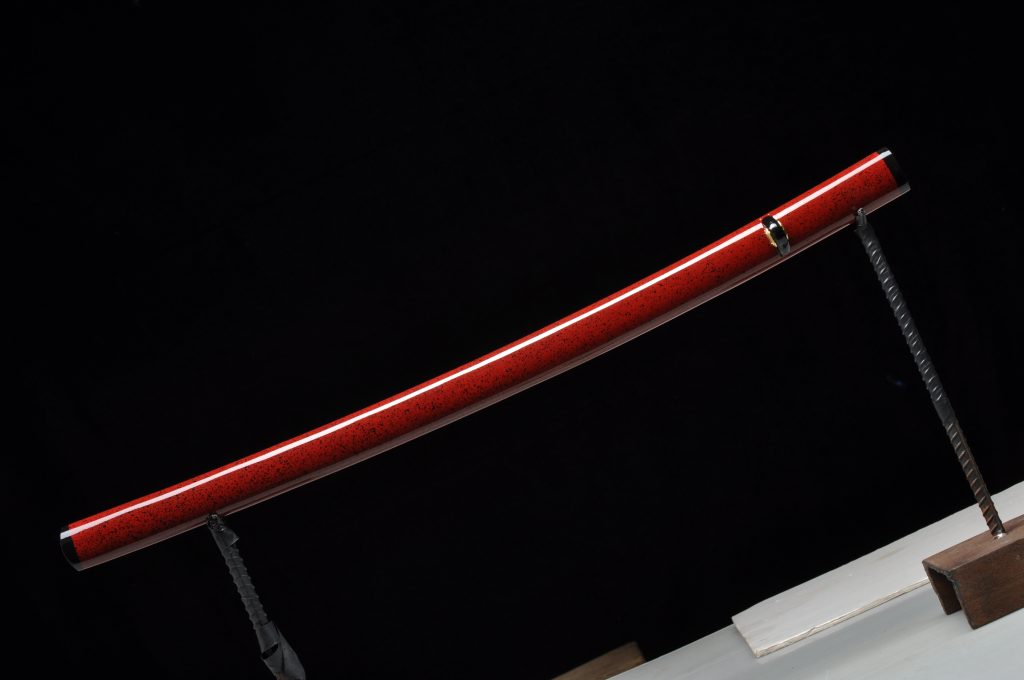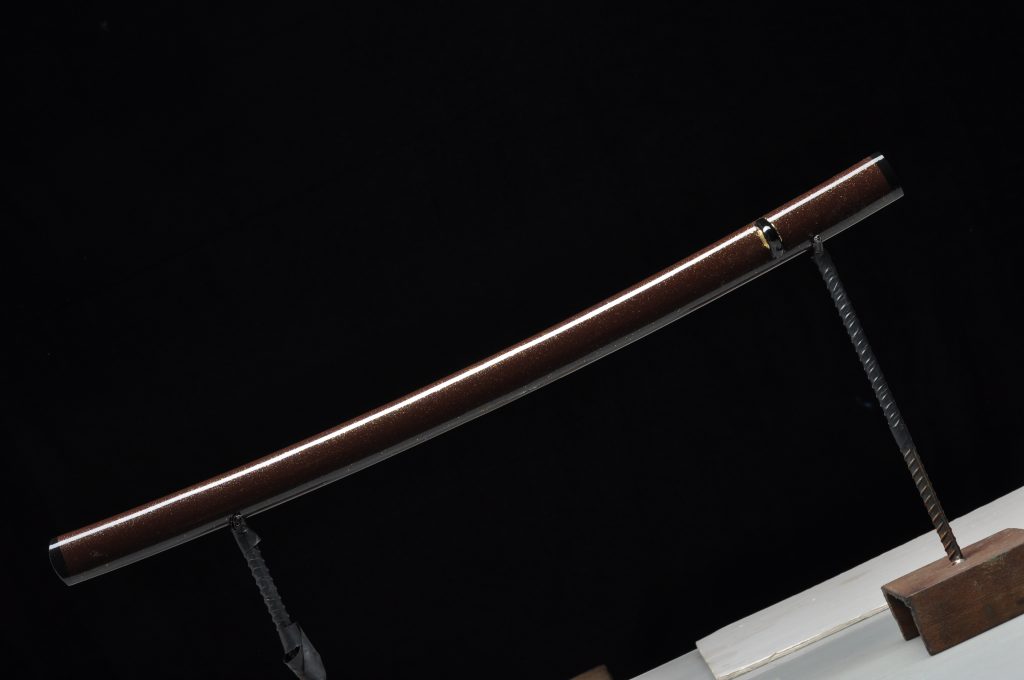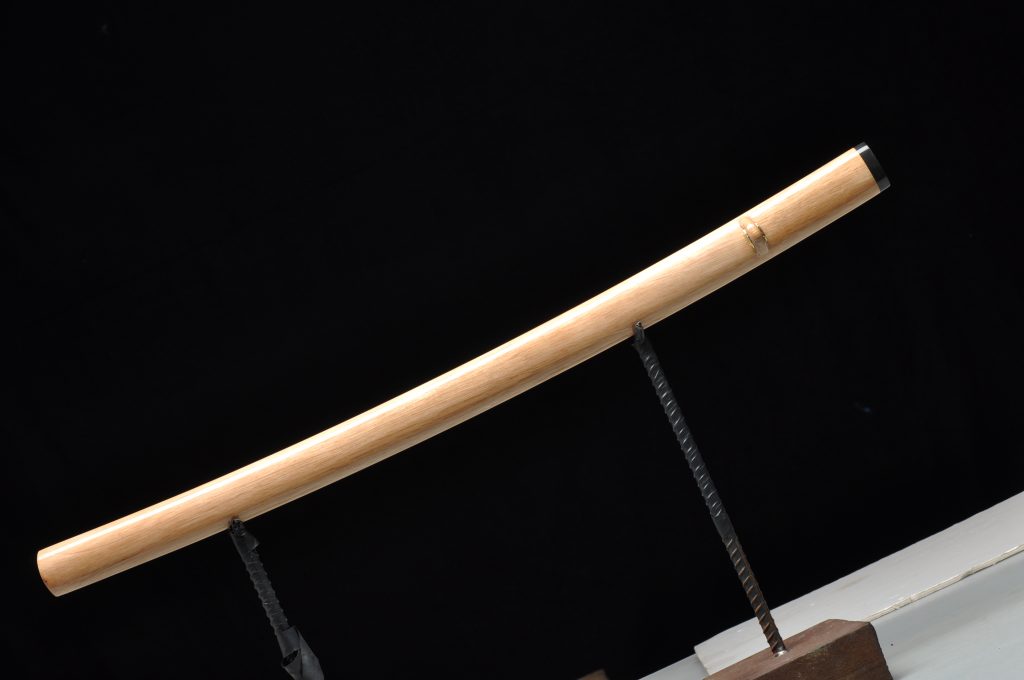 Elite Saya (additional charges usually apply)
We absorb as much and sometimes ALL of the extra charges we face with these higher end to truly Elite level Saya. Because of this, they are not sold separately and only one saya can be ordered per sword.
Please also note that the hand painted swords may add additional time to the total lead time as each colored layer is allowed to dry.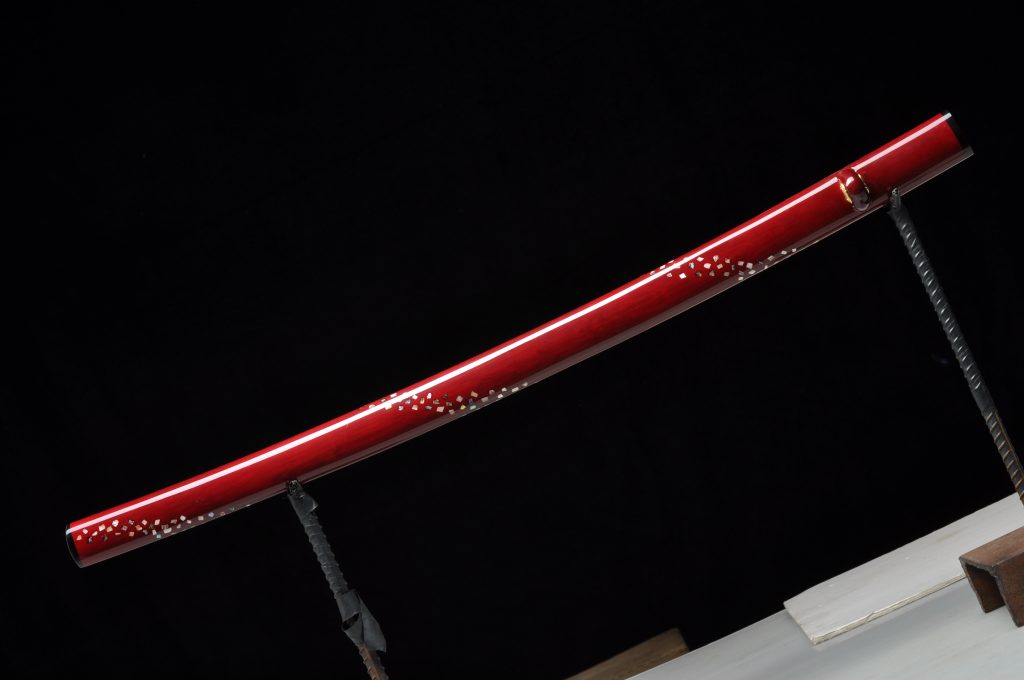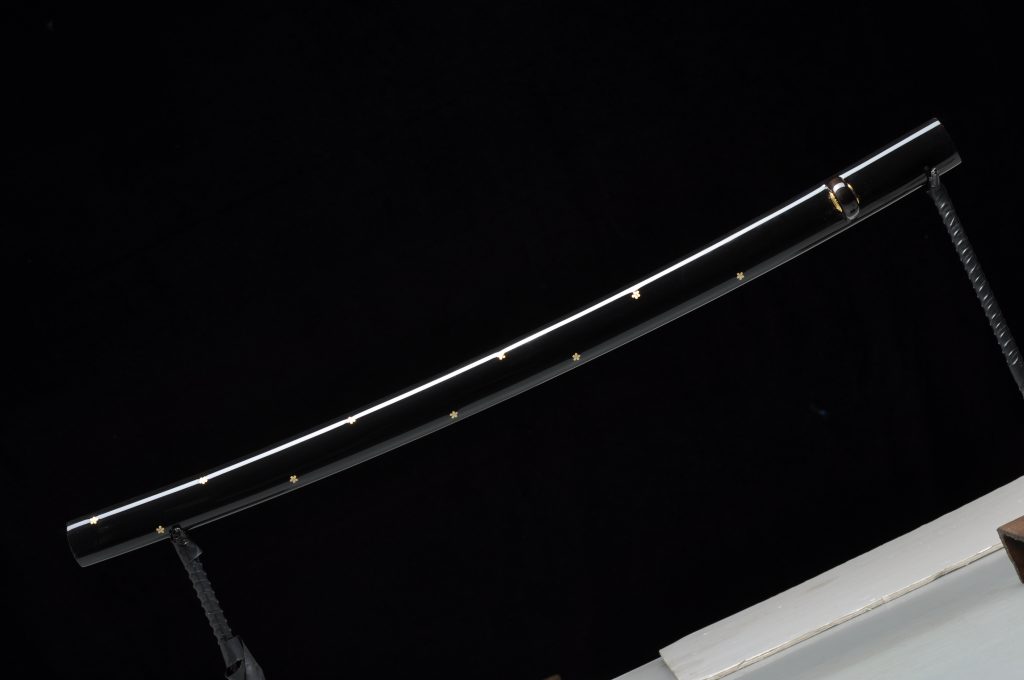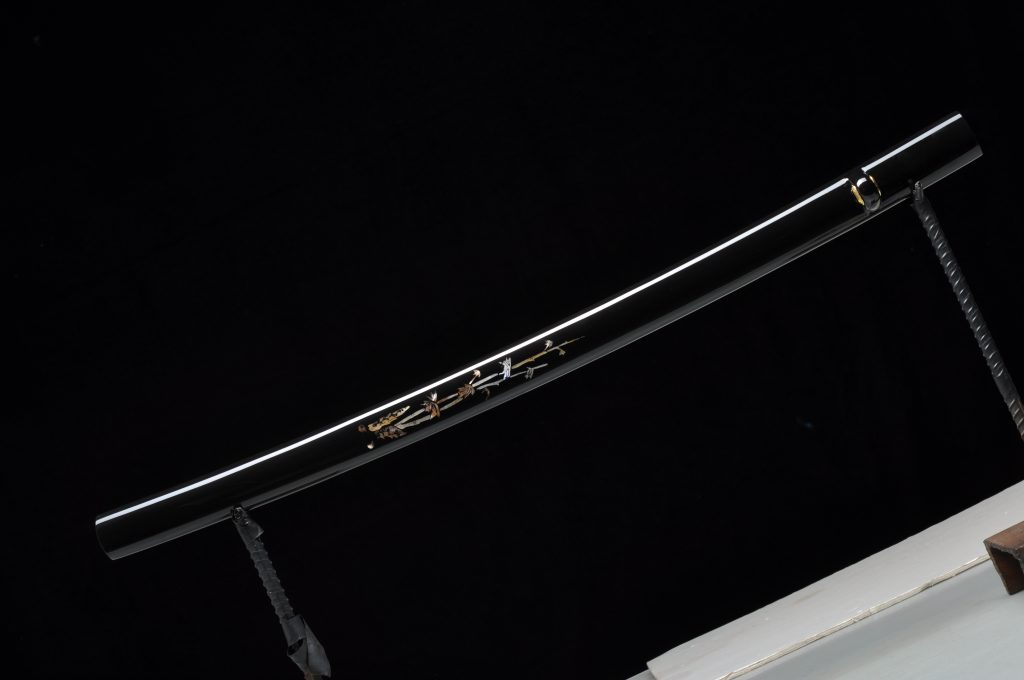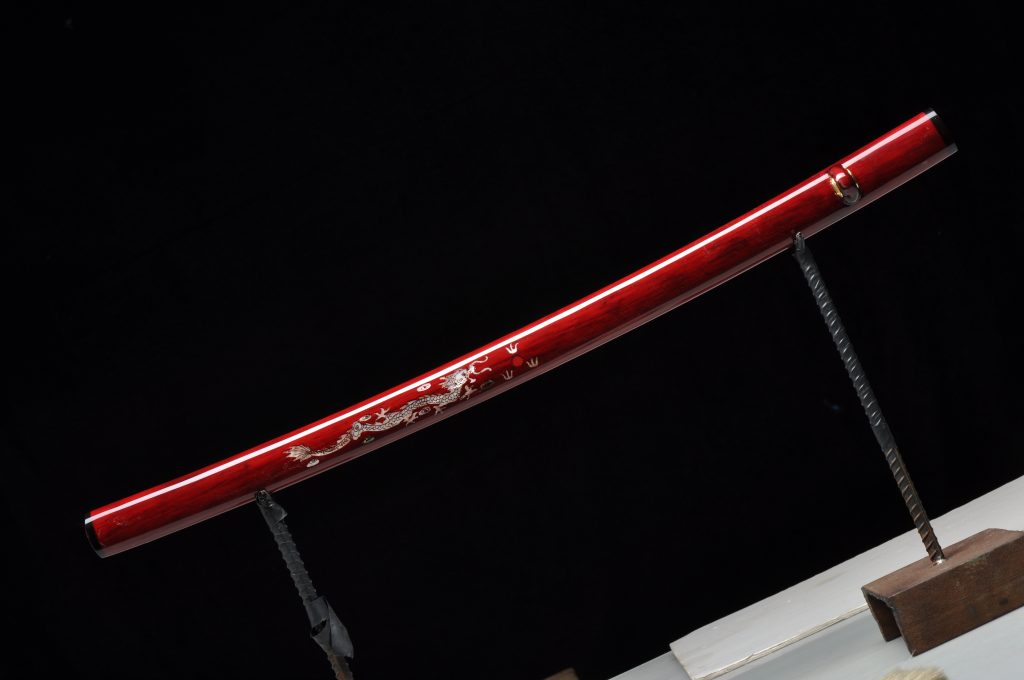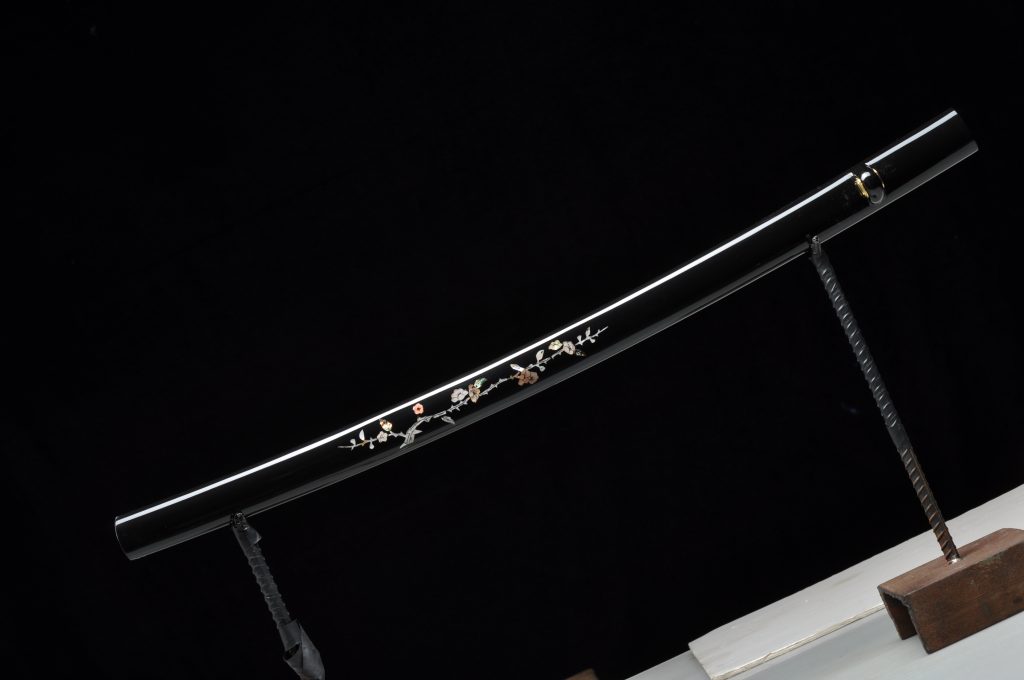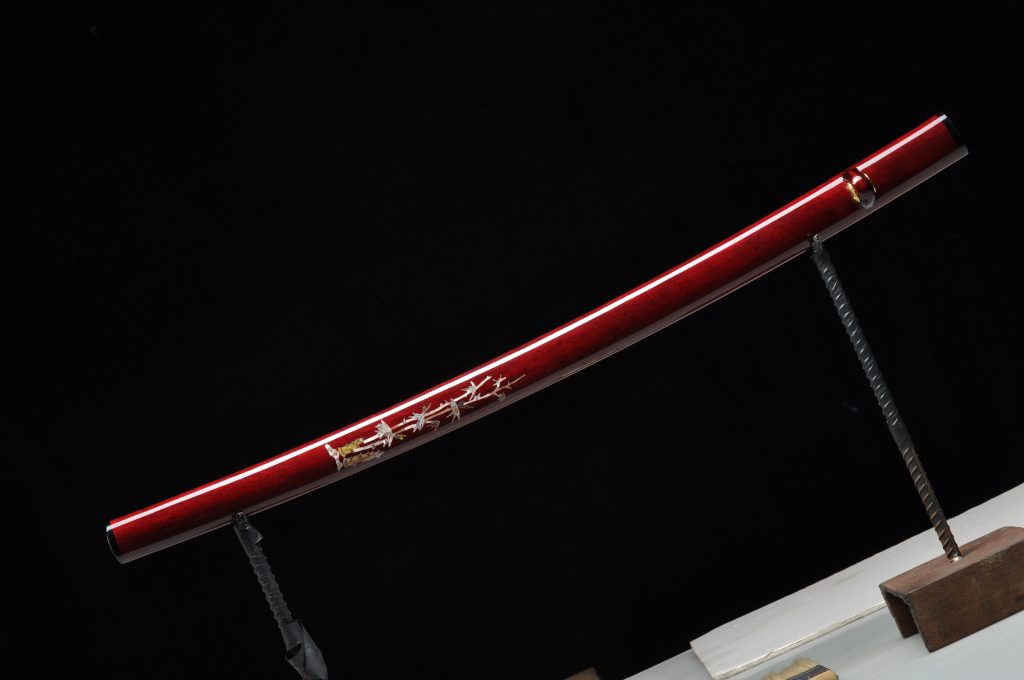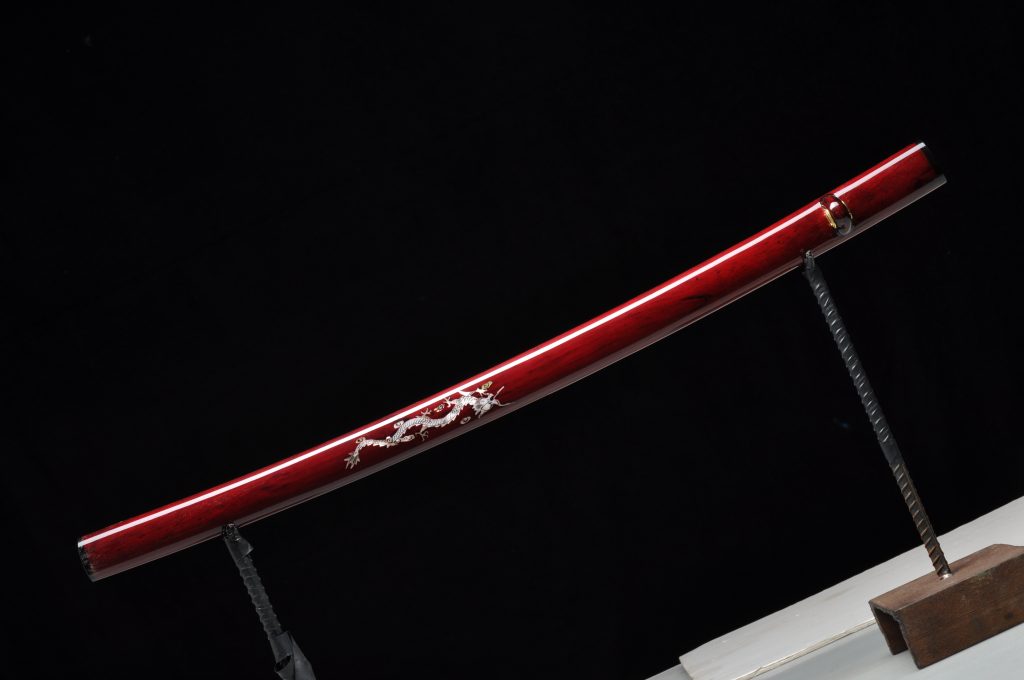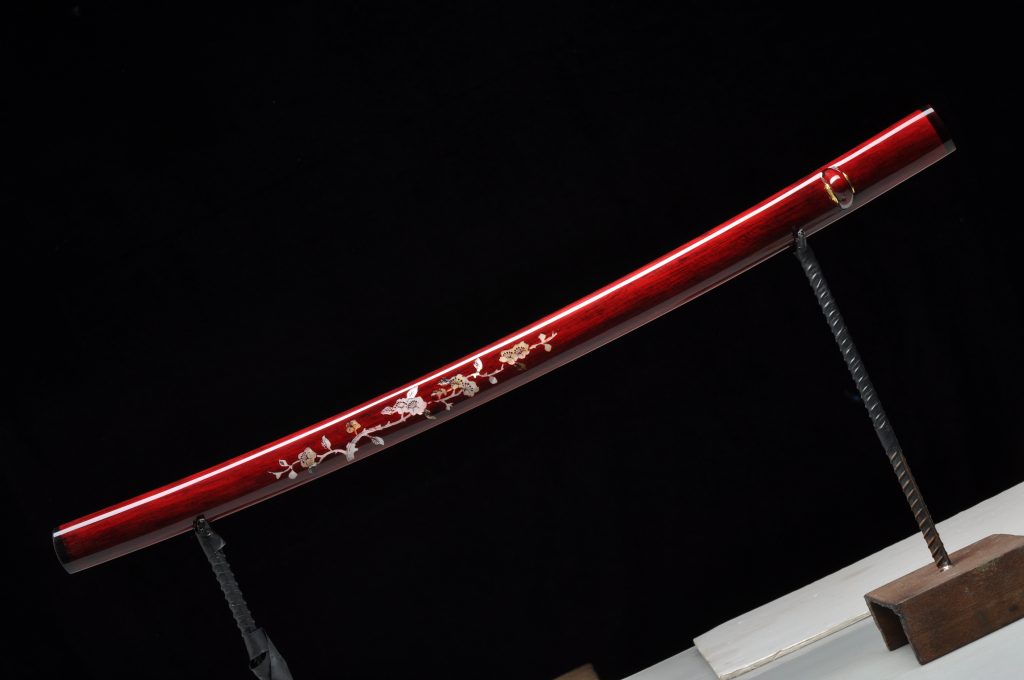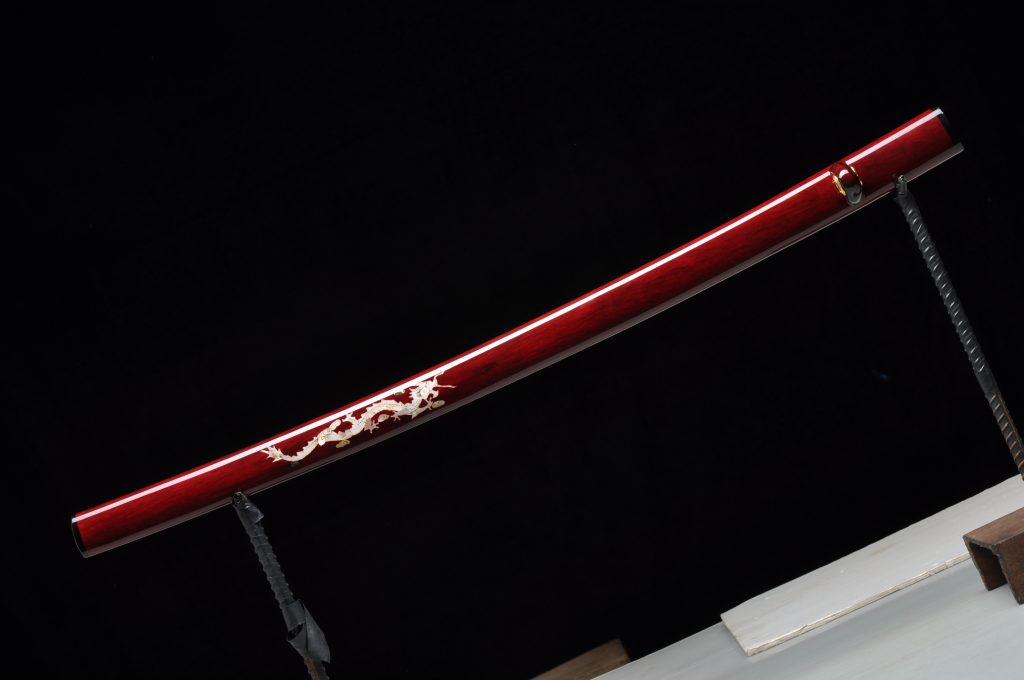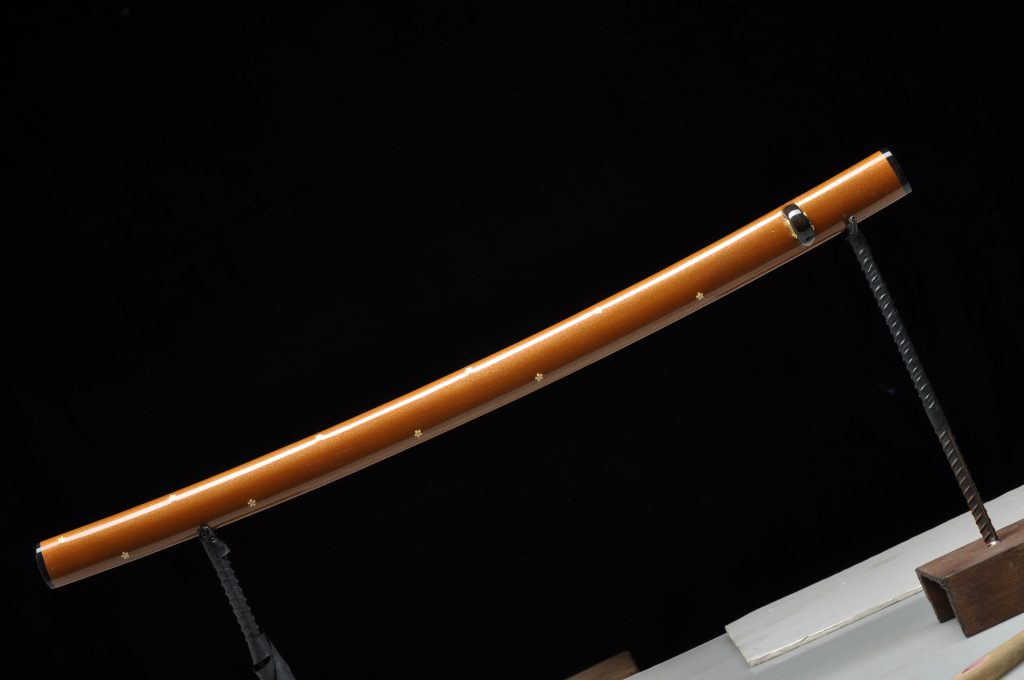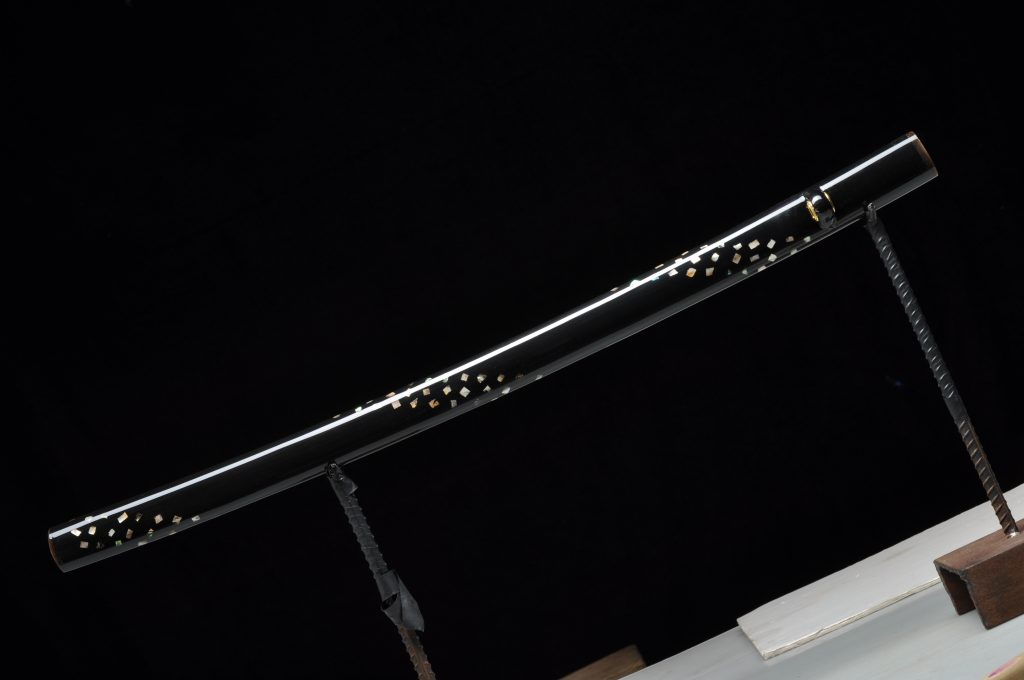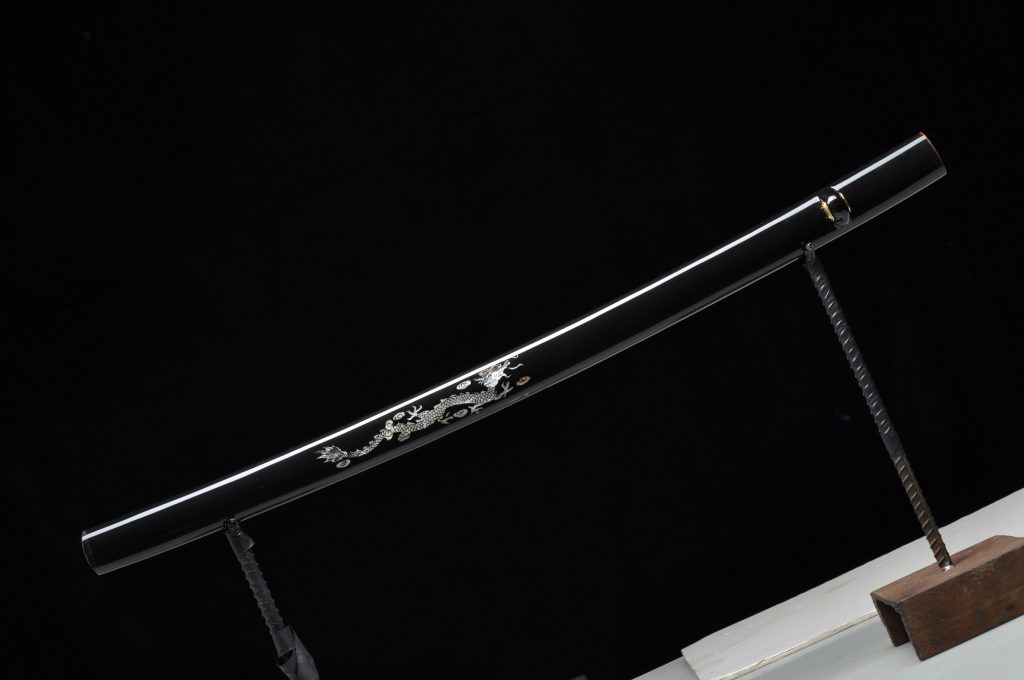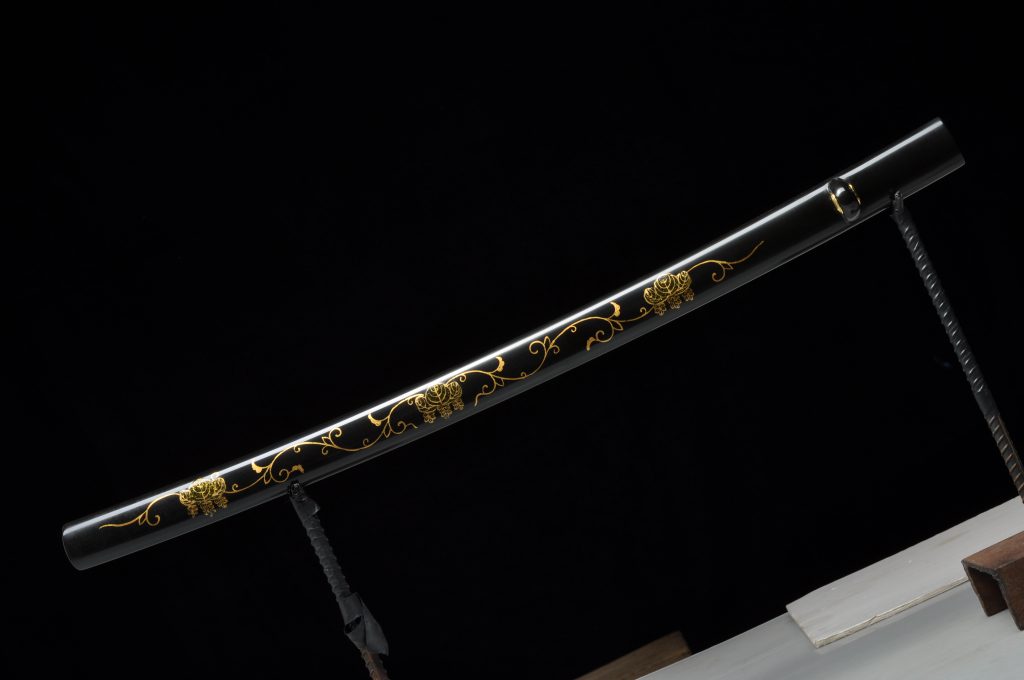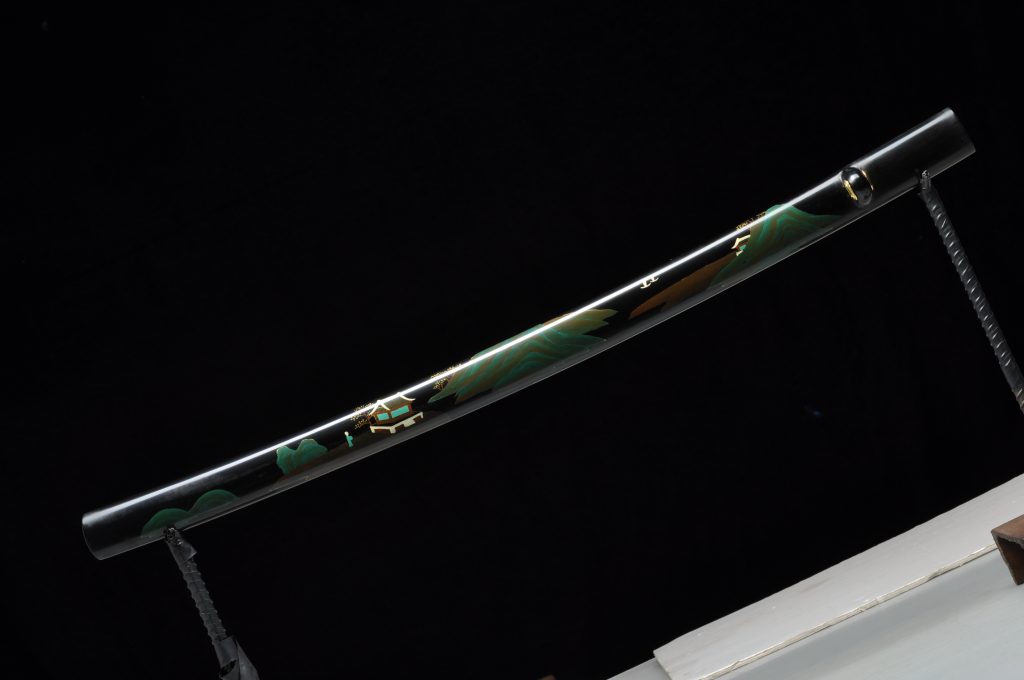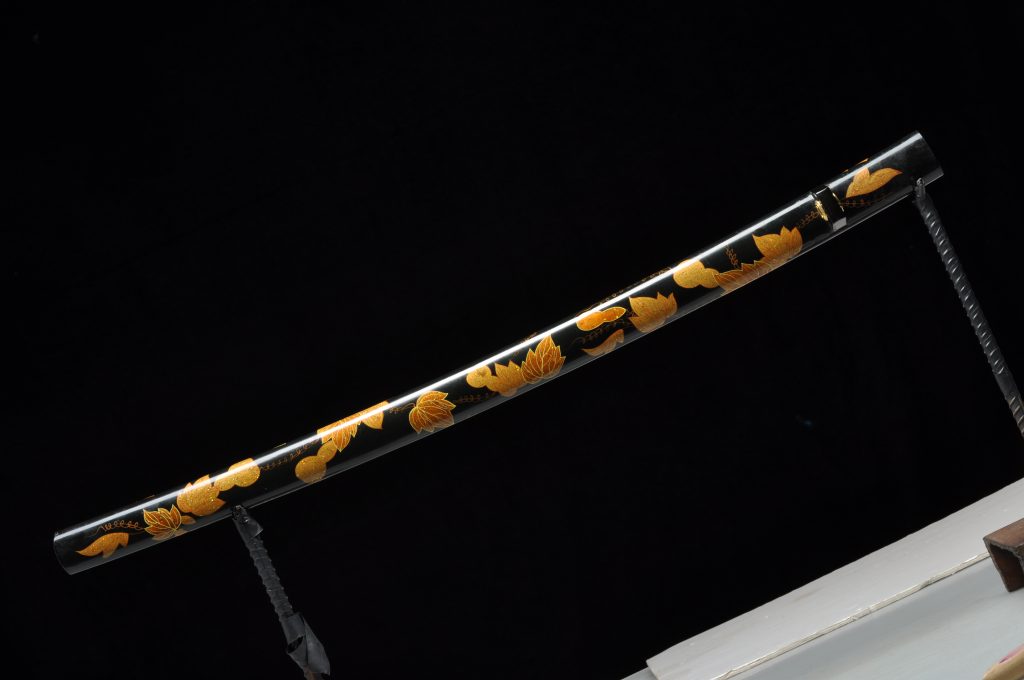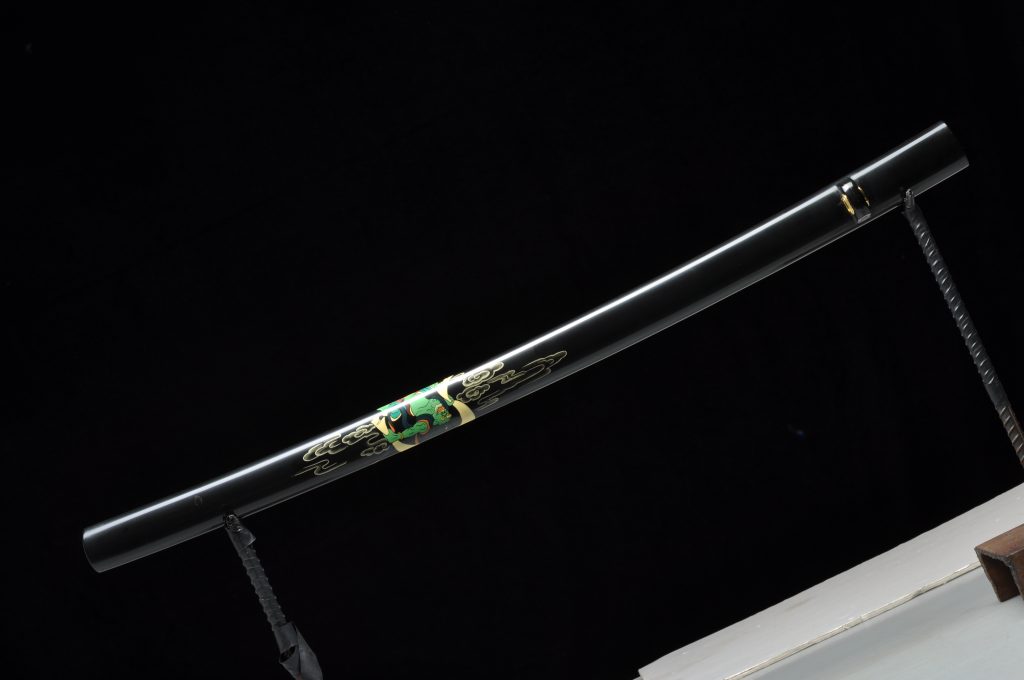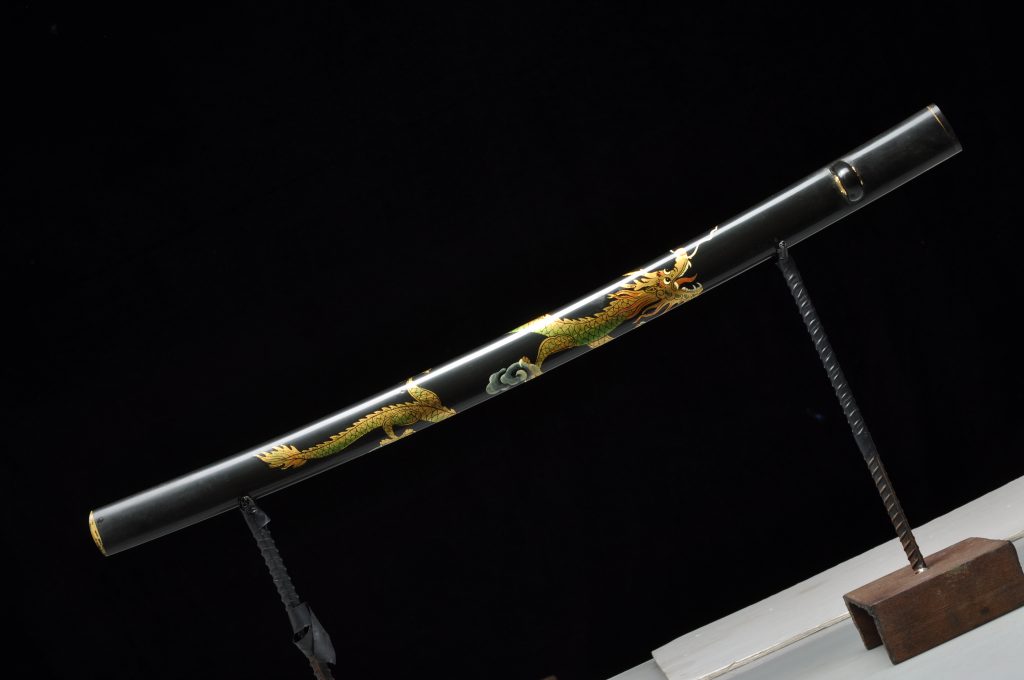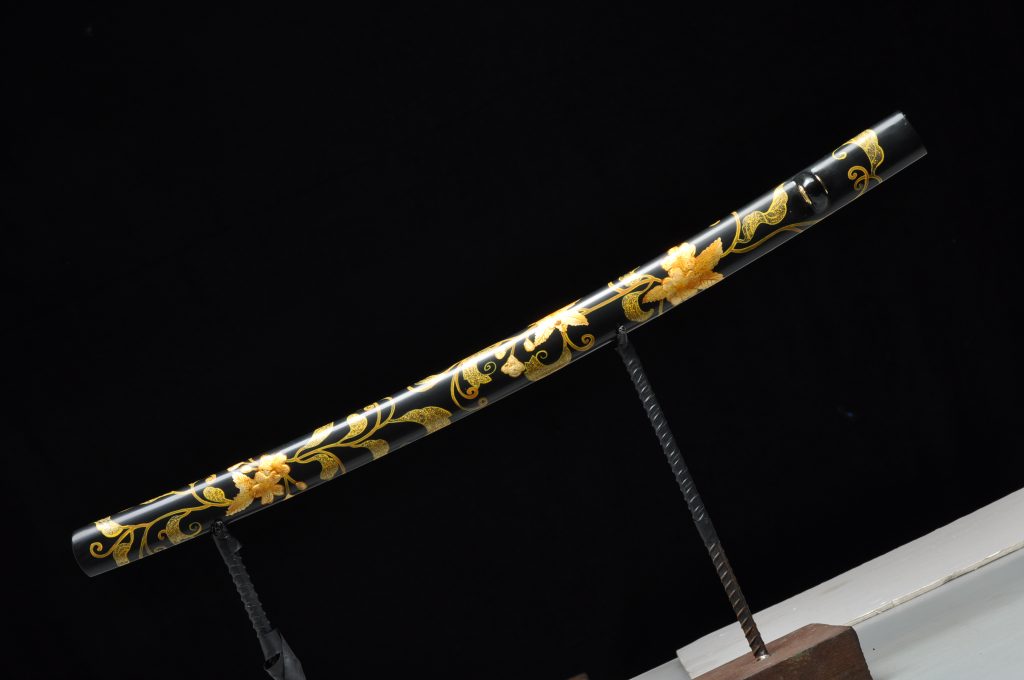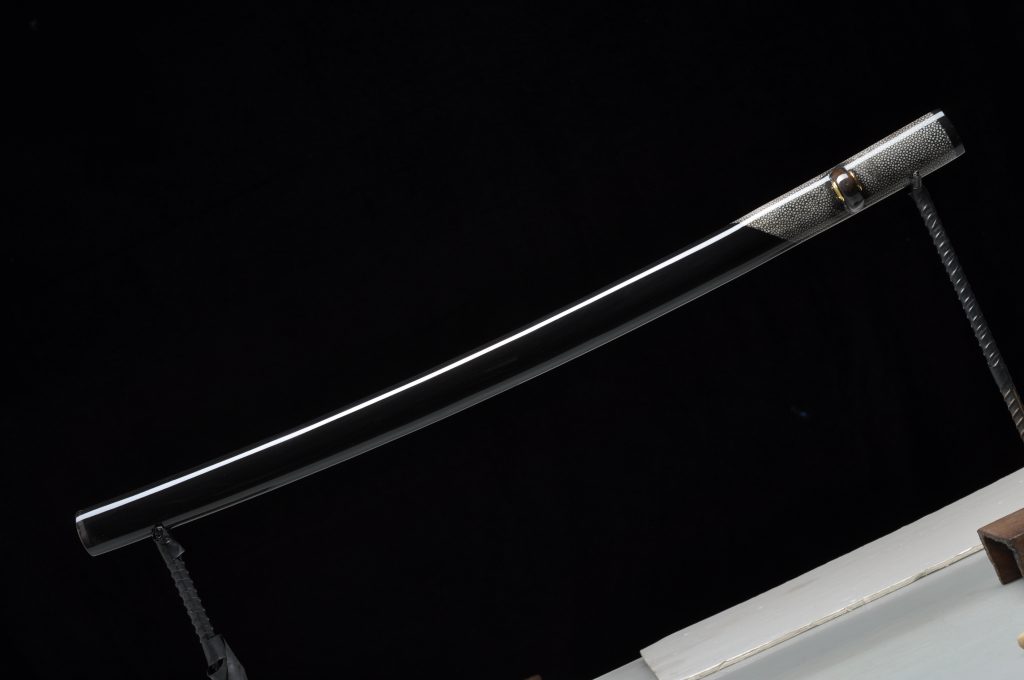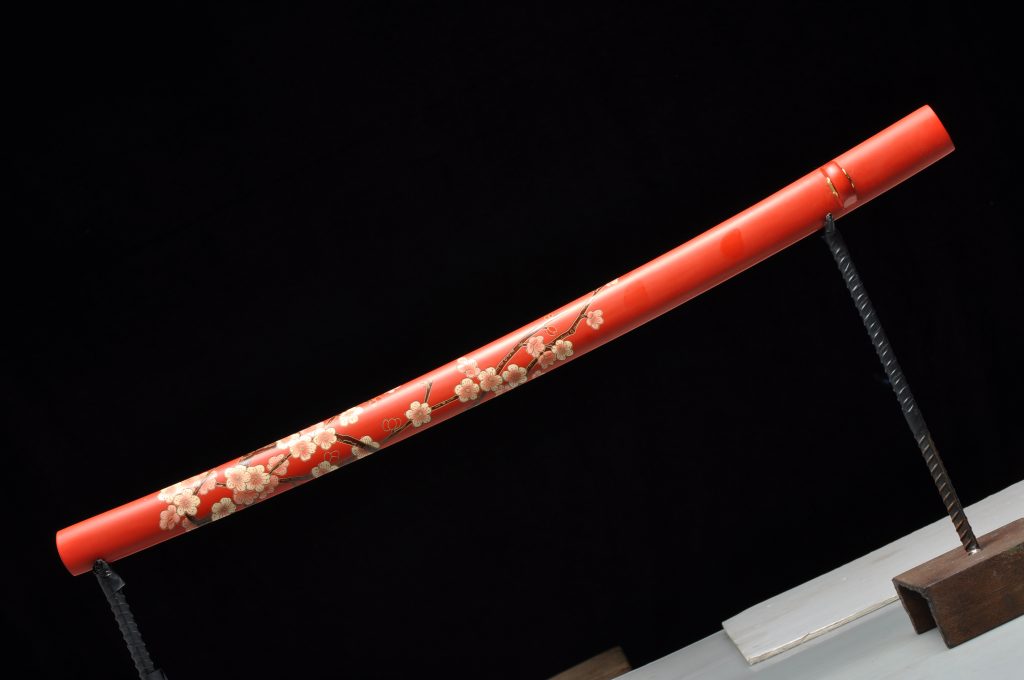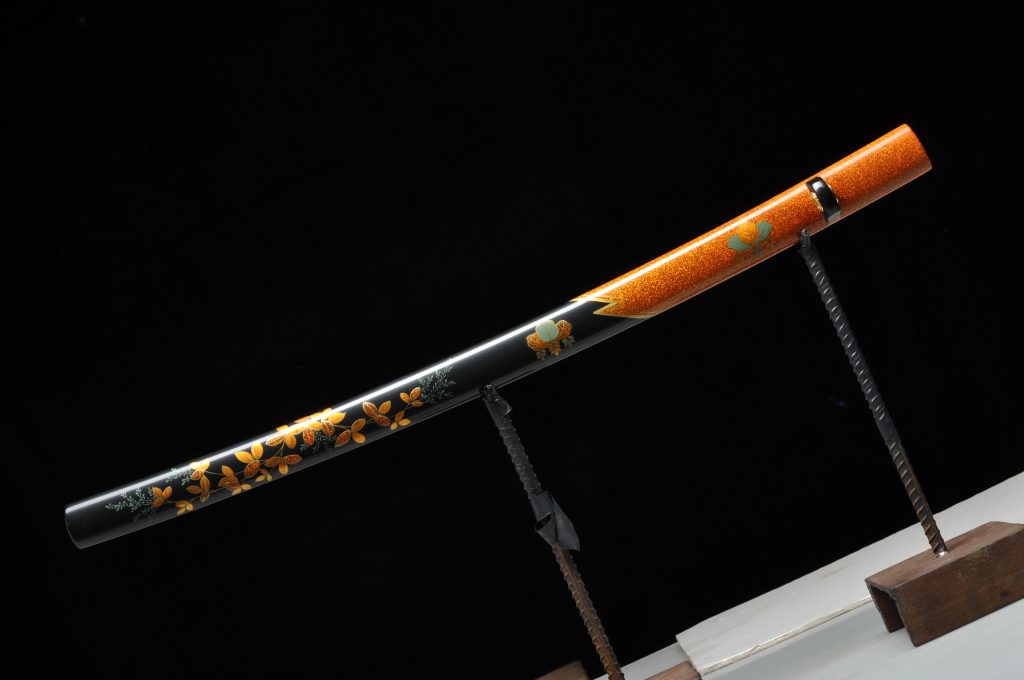 While it does seem a little sad to have to reduce the saya options down from 35 choices to only 8 – when we checked our records we found that time and time again, our customers selected almost exclusively from the 8 saya we selected. And so being forced to have to try and make saya ahead of taking orders to keep production times tight, we let our past customers good taste guide us and so what is available is the most popular designs around.
It seems that while the other saya are nice to look at, the 8 we settled on are the ones that people actually want to own..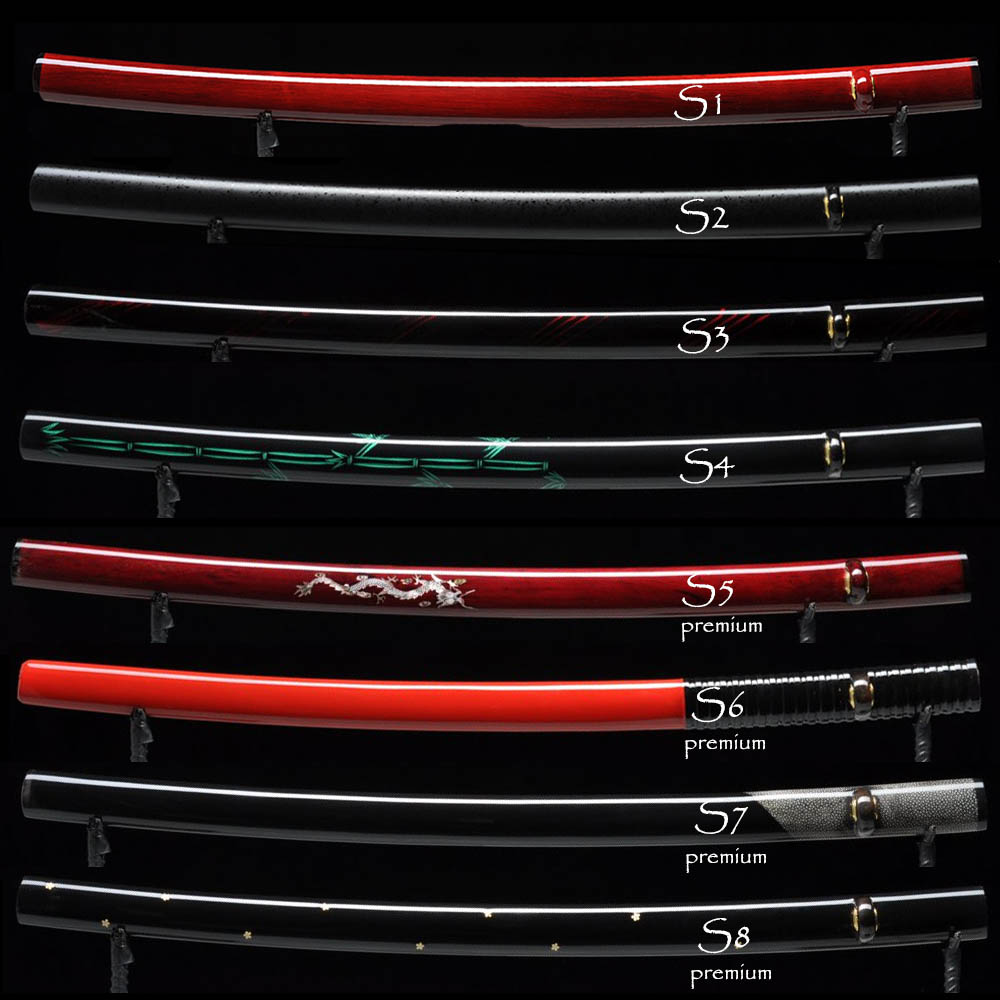 When I see what they choose from, I have to admit – our customers have good taste!
MORE INFO
General Overview (blog page)
High Resolution Pics of all the Custom Options (blog page)
Review and Product Testing (SBG.com)