It has been nearly 3 years since we were able to last offer the acclaimed Forge Direct Custom Wakizashi/Ko Katana to compliment the matching Forge Direct Custom Katana – with supply chain issues coming to a head for us in June 2020 and taking 2 years and 10 months to retool and get us back into the game..
But back we are – so without any further ado, some great news for lovers of the shorter Japanese styled blades and fans of premium quality custom Daisho Sets (the two swords that were the badge of honor and representative the station of the Samurai, the Katana and the Wakizashi).
FORGE DIRECT CUSTOM WAKIZASHI/KO KATANA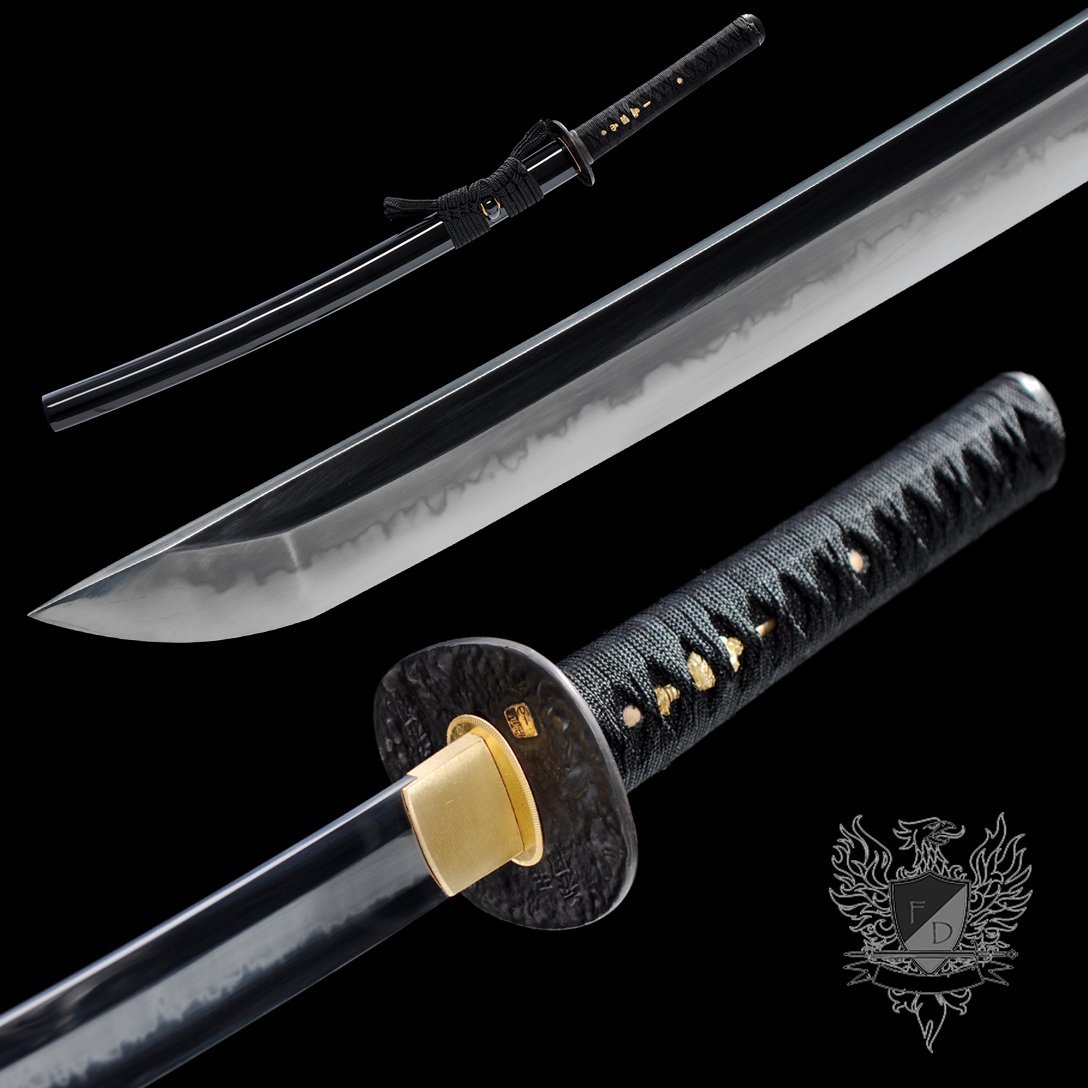 The only caveat we would add is that there are some delays still associated with Forge Direct Optional Extras – Premium Matching Tsuba and Fitting Sets which are one of the few components the forge does not make in house and with quite a few different available options, can be hard to predict which ones are readily available and how long they might take to produce. But as a general rule of thumb, ordering without this option will likely see your order come in slightly earlier than the 6-8 weeks stated and ordering with could add up to an additional 8 weeks..
So only choose this option if it is a must have addition and you aren't too concerned about delays and lead time.
Otherwise, time to start designing your own Custom Wakizashi or two handed grip Ko Katana!