They arrived at perhaps the worst time possible (boxing day 2021) and have been listed during one of the most difficult times in recent sword history. But after 6 months of holding them in stock the time has come to liquidate this project of ours once and for all..
Our misfortune is Your Opportunity!
While it is bad news for us, and the final death knell for the Legendary Swords Project (so much so that we have actually removed all reference to the original backstories for these swords) it is great news for fans of original, premium quality hand made bespoke fantasy swords..
Normally Fantasy swords are either stainless steel decorative things or $3000-$8000 one of a kind artworks – and the Legendary Swords Project was our (failed) attempt to bridge the middle ground, so the chances of seeing swords like these at anything similar to the current closeout prices is practically non-existent.
All the swords below are 100% fully functional, made from 5160 spring steel and with premium custom made original fittings and each one is based on a real world sword of some kind or another. So without any further ado, let's take a look at the last three swords from this series for the very last time:
THE CASTIR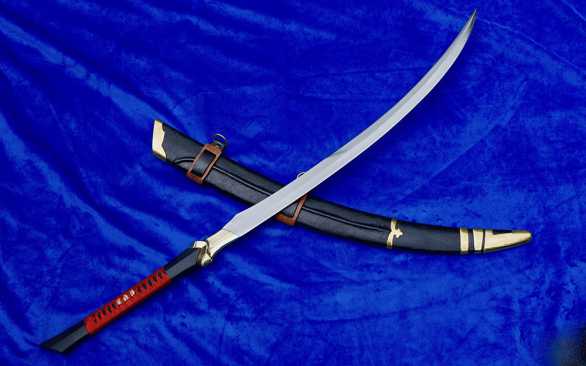 A 'Fantasy Katanaesque design' the 2.54lb Castir is lighting fast and was described by Martial Artist Joko Setiawan, who after using it "like a Katana, a Machete, and an oversized Cavalry Sabre, transitioning between forms, stances and using both edges in mock attacks without skipping a beat, had this to say:
"If I'm in a battlefield, I want this thing on my side. This is better than a Katana."
Previous Price: $799.99
FINAL CLOSEOUT SPECIAL PRICE: $599.99
THE AELUTIAN GLADIUS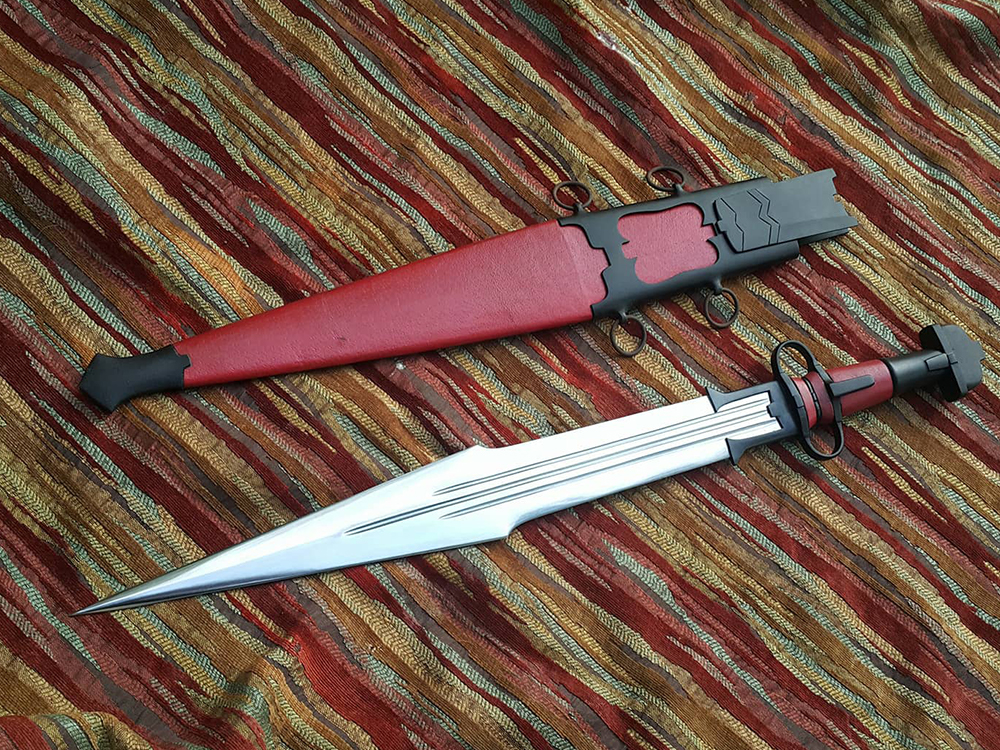 With it's distinctive spear/arrow like head, this wide bladed Fantasy Gladius is the only sword I know of that is capable of bisceting a water filled bottle with a thrust! Great fun, and visually striking with its matching custom hand made scabbard.
Previous Price: $629.99
FINAL CLOSEOUT SPECIAL PRICE: $499.99
THE BRAND OF THE FALLEN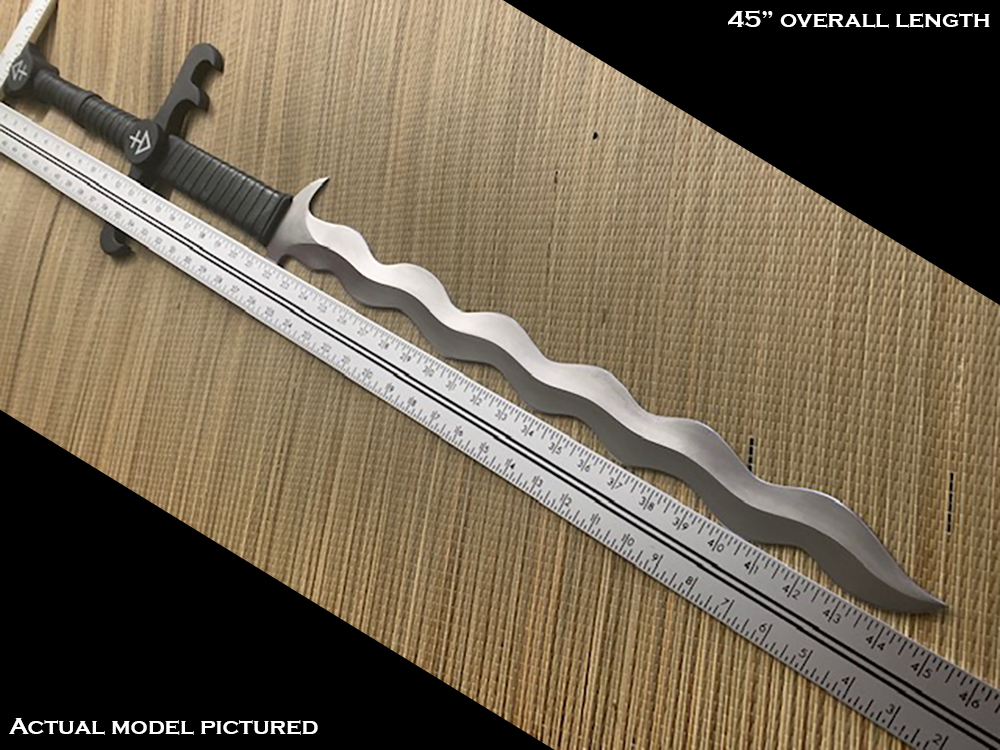 If you like your swords big, bad and slightly terrifying – the Brand of the Fallen is for YOU! Based on a hybrid design between a German Zweihänder and Flamberge (flame bladed sword), the blade terminates with a deadly undulating, serpentine Kris blade design that causes unpleasant vibrations to an opponents weapon when it makes contact and delivers distinctive tearing, shearing cuts when it makes contact with the target. Truly intimidating on every level and an absolute bargain at the final closeout price.
Previous Price: $899.99
FINAL CLOSEOUT SPECIAL PRICE: $549.99
As all swords are being sold BELOW COST this is most definitely the last time you will see these designs on the market. So grab yourself a piece of SBG history before these swords are gone forever..