Brendan Olszowy has done it again with his latest original one off sword design with the Sith Apprentice.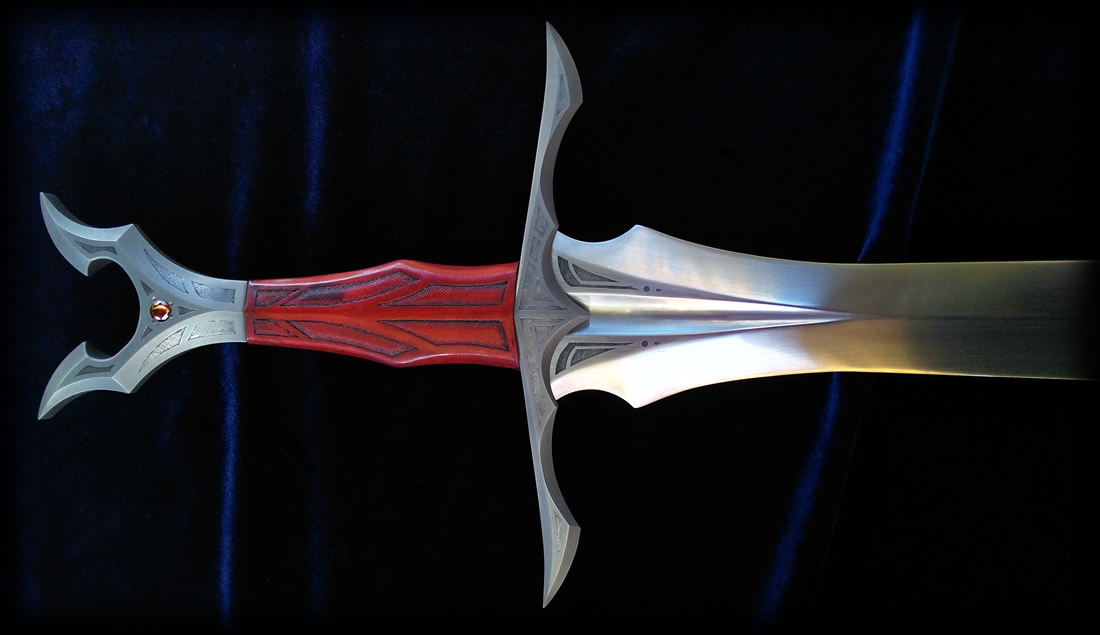 Inspired by Star Wars, the backstory for this blade is before training with light sabers the Sith had to spent many years learning the arts of the blade before they were finally permitted to make one for themselves.
But of course a sword like this has its tale and its legend in steel, and the leaf bladed 9260 Spring Steel blade speaks for itself.
As always, this is not a production run – it is a one off original piece of functional fantasy sword art unlike any other in the world. And of course, further customization and even making a matching scabbard are options open to you should you wish to make it even more original and personal in nature.
For the rest of us, enjoy the 'sword porn'. 😉