Rewards - Free Tanto
Select a FREE Tanto sold for $29.99 in either red with black sageo or black with brown or purple sageo with any purchase of any three 3 Ryujin Art Swords!
See the instructions below for details.
HOW TO GET YOUR FREE REWARD
To get your free tanto with every third sword order, simply add each individual sword you would like from the series to your cart (click 'continue shopping' or click here to go back to the Product Listing Page). Once the third sword has been added to the cart, a green text box will appear with 'You have earned a reward - Free Tanto').
Simply click that button when it appears and select which of the two available tanto you would like added to your order.
EXAMPLE: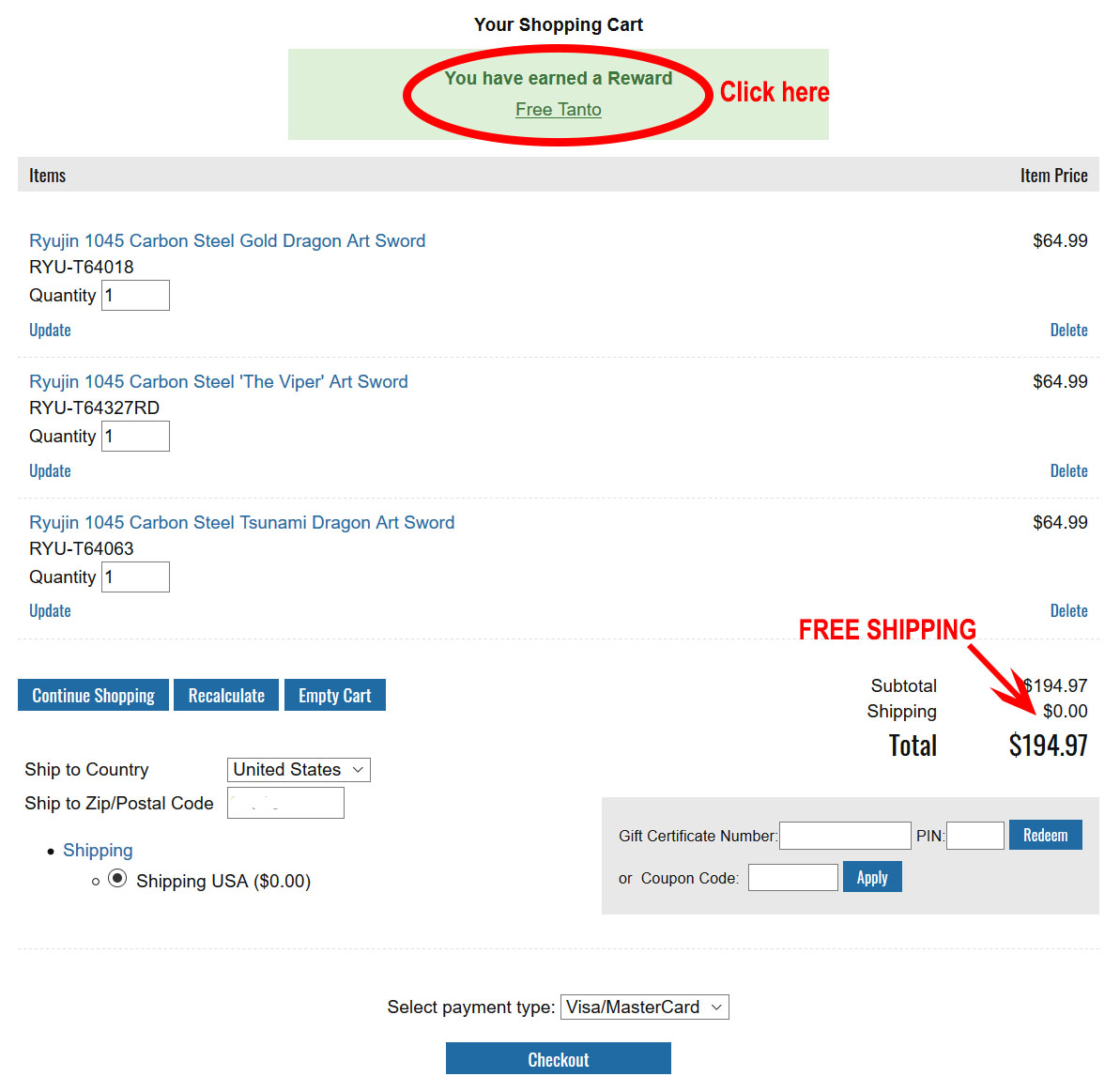 If at any stage you get stuck or have any problems ordering, please do not hesitate to contact us for assistance.