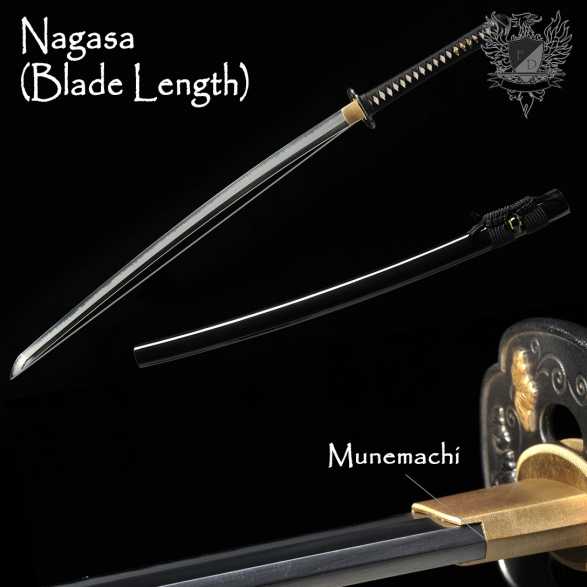 Forge Direct Optional Extra - Custom Blade and Saya Length

Be the first one to write a review
UPGRADE YOUR FORGE DIRECT ORDER
Select a non-standardized blade length (full custom option) for either Forge Direct or Project X Japanese.
IMPORTANT NOTE: Can ONLY be applied to Forge Direct or Project X Custom Katana Orders. Due to ongoing supply chain issues may delay your order by up to 4-6 months..

Due to ongoing and rather extreme disruptions to the supply chain - saya (the sheathe for a Japanese sword) need to be made many months in advance to keep lead times as reasonable as possible. Thus, every blade and every saya made for Forge Direct and Project X need to be kept to a standard length (28") which is suitable for almost every modern day sword enthusiast.
However if you REALLY need a special custom length it will need to be set aside and custom made from start to finish - increasing both the cost but especially the lead time (typically by 4-6 months).
Otherwise, for the vast majority of people, a 28" nagasa blade will do fine.
How to Use
Simply add to cart at the same time as you order your custom sword
Blade length measured from the munemachi (back notch of the habaki) to the kissaki (tip).