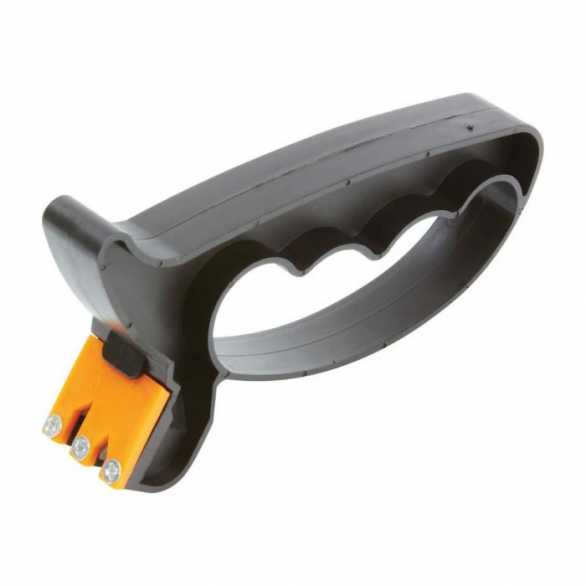 Meyerco® 2-in-1 Sharpener

Be the first one to write a review
SOLD OUT
Hand held, budget sharpener
The easiest and most economical way to sharpen a sword with this hand held tool. While the edge will have a secondary bevel, from a functional point of view it works just fine..
How to Use
Sharpen or retouch any sword with ease by simply running the sharpener over the suface of the blades edge.
Plastic with carbide sharpeners.
Usually Ships within 1-2 business days by USPS from our Tennesse warehouse. If ordered alone, shipping cost is $5 to the USA, $8 to Canada and $12 to everwhere else. Ships FREE if ordered with another item at the same time (may ship seperately).
Click here for more shipping information
Warranty Info
Limited lifetime warranty.