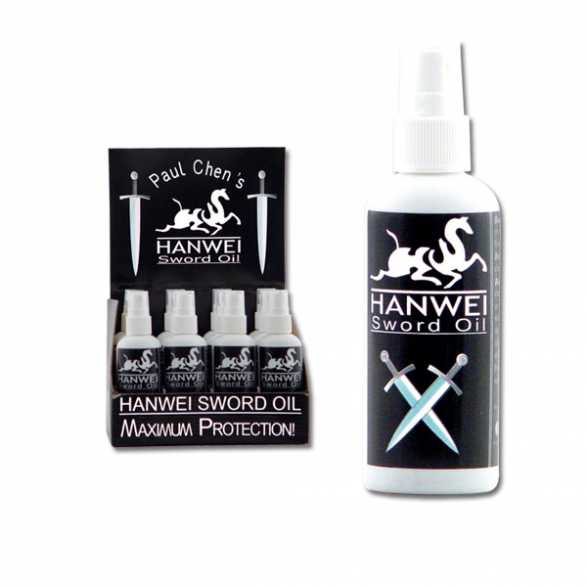 Hanwei Sword Oil

Be the first one to write a review
SOLD OUT

High quality protective sword oil made from Petroleum Distillates
CAS Hanwei Sword Oil is specially formulated to provide corrosion protection for high-carbon steel blades and other edged weapons. 4oz bottle.
How to Use
Spray onto a clean white rag and wipe the blade and any metal surfaces for protection against rust.
Contains Petroleum Distillates
Shipping the newest stock direct from the manufacturers warehouse in Tennesse within 1-2 business days. $15 flat rate USA shipping for up to 2 swords via Fed Ex or USPS (depending on location), FREE shipping if 3 or more swords ordered at the same time. International shipping currently unavailable.
Click here for more shipping information