SBG Black Dragon Forge
Started in 2007 with two prototype custom made Katana and expanding over the years into one of our most popular offerings ever - the so called Black Dragon Forge swords are exclusive to SBG - a small range of IN STOCK swords designed by chief editor of Sword Buyers Guide.com and brought to life by the same talented artisans who produce our custom Katana sword series! Includes some very unique and popular designs you simply will not find ANYWHERE else...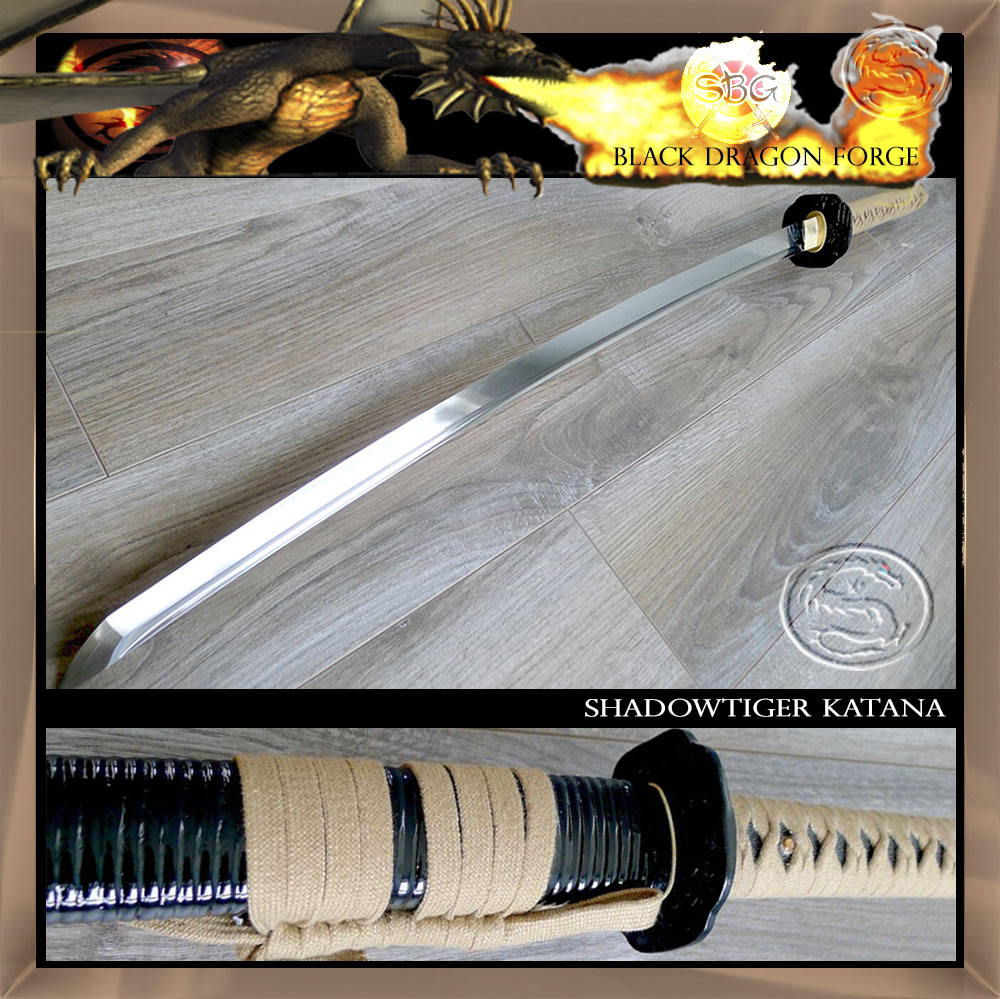 SBG Kagetoraken (Shadowtiger Katana)
3
Average rating:

SBG Kagetoraken (Shadowtiger Katana)
SOLD OUT AND UNAVAILABLE

The 'Shadowtiger' is a limited edition piece designed by Paul Southren. Iron tiger themed black fittings with Rattan reinforced saya.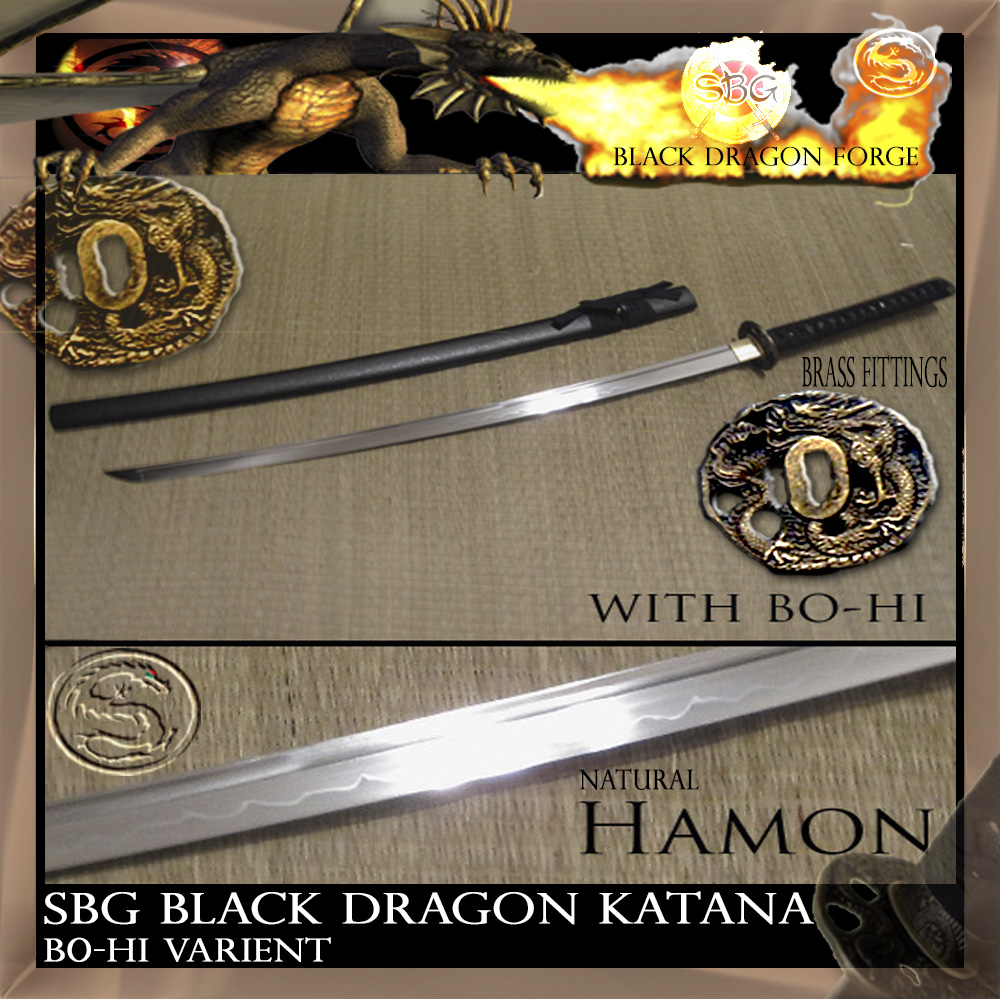 SBG Black Dragon Katana- bohi variant
3
Average rating:

SBG Black Dragon Katana- bohi variant
SOLD OUT

Dragon themed, black fittings Katana with bo-hi for extra speed.

SHIPPING INFO (SHIPPING FROM WAREHOUSE SBG01, Manitoba, Canada)

FREE SHIPPING to the USA and Canada from our Canadian warehouse based in Manitoba, Canada. You can check on the current status of the batch anytime by clicking here or just contact us with your order number and the batch details to request an update and we will get back to you asap.

Tracking information is emailed automatically after final inspection and shipping. As the swords are already imported by this point, Canadian customers do not need to pay any additional duties or tariffs.
Non US and Canadian orders can only be shipped using the services of a third party shipping service. Some recommendations are available on our shipping policies page.
(link opens in a new window)
© 2006-2018 Sword Buyers Guide Limited