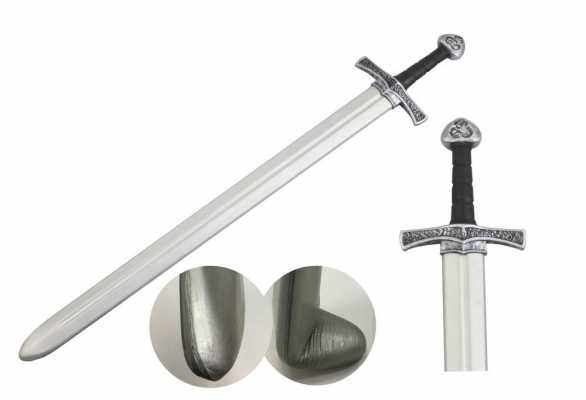 Sparkfoam LARP Early Medieval Sword (LATEX W/FIBERGLASS CORE)

Be the first one to write a review
IN STOCK

High density foam sparring and LARP (live action roleplaying) Viking Sword.
Based roughly on the historical Oakeshott Type Xa blades from the 11th to the 14th century, these swords evolved from earlier Viking and migration period designs - with a long and thin central fuller optimized for use from horseback. A popular sword for over 300 years attests to its deadly effectiveness. This particular version is decorated in a manner suitable for a late period Viking or Norman mounted warrior, with a classic type B pommel and type 6 guard.
ABOUT SPARKFOAM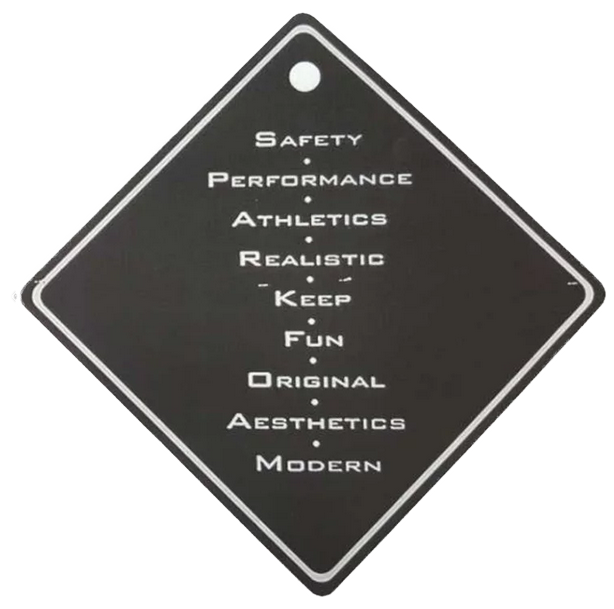 Sparkfoam swords are made to be able to be used by performers both live and recorded. A bendable inner core is used to keep the sword shape, and we use a special layer of material surrounding the blade that gives it a realistic metallic look.
Sparkfoam swords can also be used as costume pieces, for play fighting, display, demonstrations, practicing the sword arts, and anything you can imagine. The product is fun, completely unique in the world, and was created by a unique artist who is very proud of Sparkfoam swords.
S-P-A-R-K-F-O-A-M
Safer - Won't hurt you like metal, wood, synthetic or plastic sword
Performances - Great for costumes and exhibitions
Artistic - Highly detailed swords
Realistic - Material on blade gives a realistic metallic look
Keeper - Environmentally safe coloring methods won't damage our earth
Fun - You can have a lot of fun with these
Original - Unique and new products
Aesthetics - Artist designed with highly appealing appearance
Modern - Modern design and construction methods
How to Use
Deigned for live action roleplaying, cosplay or high speed sword sparring and/or theatrical use (extremely safe, only eye protection recommended).
Overall: 38.25" (tip to pommel), Blade: 30.5, Blade thickness: 1" foam, Handle: 4.5", Pommel: 1.75"
Materials and Construction
High density foam coated bendable fiberglass core and soft safety tip for thrusting with steel appearance. High quality, hard wearing rubber handle.
Shipping the newest stock direct from the manufacturers warehouse in California within 1-2 business days. $20 flat rate USA shipping for up to 2 'swords' via Fed Ex or USPS (depending on location), FREE shipping if 3 or more 'swords' ordered at the same time. International shipping currently unavailable.
Click here for more shipping information
Warranty Info
Each sword, even our foam ones, is guaranteed to be as described and 100% genuine product. Each sword is also covered by in full by the Manufacturers Warranty PLUS our extended LIFETIME Warranty against blade breakage.
Click here for detailed warranty information
Return Policy
Satisfaction Guaranteed.
We proudly stand behind every product we sell. If you are not pleased with your purchase you can return it to us within 30 days of purchase in
original, unused condition
for a full refund minus shipping and 10% restock fee.
Click here for more info on our guarantees