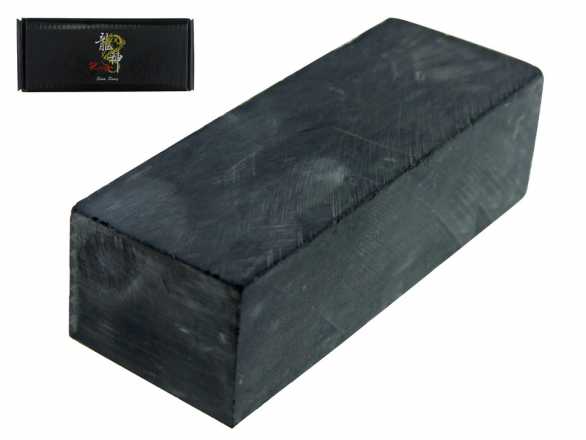 Ryujin 5000 grit whetstone

Be the first one to write a review
SOLD OUT

5000 grit whetstone for honing and re-sharpening any blade.

Brought to you by Ryujin, this 5000 grit whetstone is mined in China from Blue Stone (grit rating is approximate only, as each stone is a natural item, grit and level of perfection will vary, but becomes a finer slurry with each use).
5000 grit can be classified as a 'finishing stone' and when splashed with some water are perfect to refine a less than perfect edge or touch up the edge of a frequently used cutting sword.
After use, please allow the stone time to dry before returning to the box to avoid molding and a potential decrease in effectiveness.
How to Use
Splash water (do not soak). For full instructions on many different ways to use a polishing stone,
click here
5000 Grit Natural Blue Sharpening Polishing Stone. Mined in China.
Usually Ships within 1-2 business days by USPS from our LA warehouse. If ordered alone, shipping cost is $5 to the USA. Due to shipping costs far in excess of the value of the item we apologize to advise that this item cannot be shipped outside of US. Ships FREE if ordered with another item at the same time (may ship separately).
Click here for more shipping information