Project X - Dragon Dagger made from Meteorites

Be the first one to write a review
LIMITED EDITION SPECIAL

Only 5 pcs to be made worldwide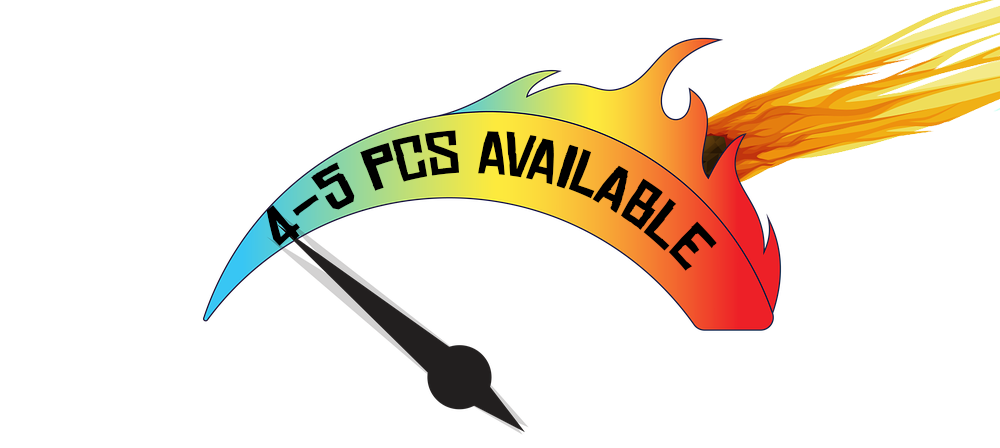 Our highest end blade to date, Master Smith forged dagger made from Meteoric iron with solid silver hilt. Truly a luxurious, high end heirloom piece.
Made to Order, please allow approx 2-3 months for forging and shipping.
$

5,500.00
$7,500.00
You Save $2,000.00
Blades forged from meteorites are the rarest of the rare. You are more likely to be struck by lightning than actually hold one in your hand.
The earliest blades forged from meteorites appeared in Ancient Egypt and China, and were superior to the brass and iron blades of the age. Though they have since been superseded by the purity and consistency of modern crucible steel and they have no special (or magical) properties per se (though there certainly are many myths and legends attributed to them), the fact remains that the blades are made from materials that did not originate here on earth and these rare blades (only several hundred have ever been made) are hard to source and rarely available for sale.
So it with great pride and excitement that we bring to market this rare opportunity in collaboration with our best blade makers from Project X and our friend Chris Scoggin from Ronin Katana, the undisputed modern day source for swords and knives forged from meteorites..
Following an ancient, time honored tradition, the meteorites are smashed up, placed in stainless steel crucibles, and heated until the meteorites turn molten. The metal is then forged into ingots which are stacked and drawn out into a dagger. No additional steel is added - these blades are made ENTIRELY from meterorites, with several pounds needed to produce a single blade.
Each meteorite knife offered by Project X is forged by a government ranked master, polished by a ranked master, and assembled by a ranked master. These are works of art that take months to produce, so please be patient when you place your order. It will be well worth any wait needed to own one of these truly iconic heirloom quality masterpieces.
Luxurious quality with a blade literally out of this world. Project X Chinese.
How to Use
While it is superior to brass or iron, the Project X Meteoric Dagger is not generally large enough to be a practical weapon and while sharp and functional, it is better kept as a high end display or heirloom piece to be passed down to future generations.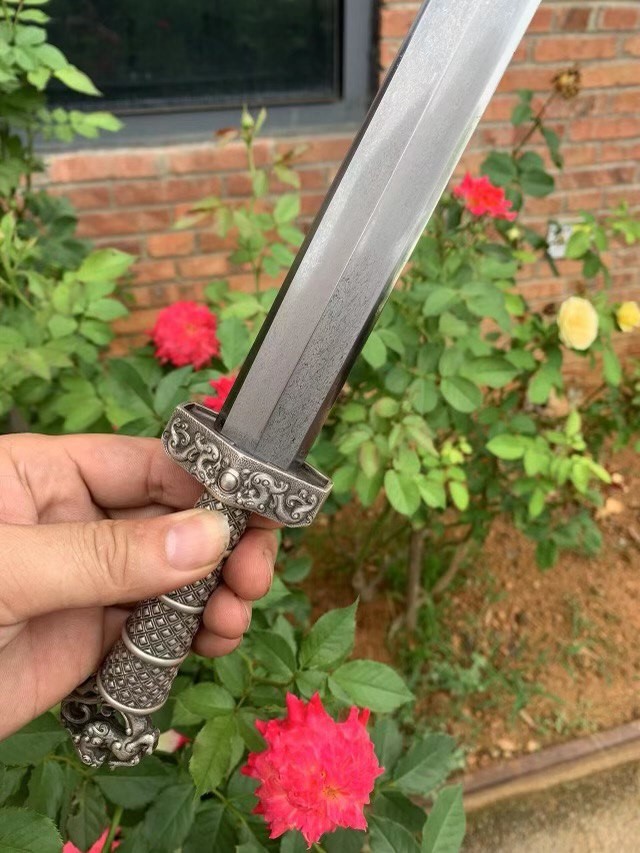 Length in Scabbard: 43CM (16.92") Blade length: 28CM (11") Blade Thickness: 0.7cm (0.27") Handle Length: 15CM (5.9") Weight: 0.3kg (0.66lbs)
Materials and Construction
Mastersmith Forged and Folded (Damascus patterned) blade made entirely from meteorites (no added steel). Solid silver hilt. Premium purple redwood scabbard. Heirloom quality.
FREE Worldwide Shipping from the Forge in Longquan, China. Please allow 2-3 months for completion and delivery (though as there are some blade already made, early orders may be shipped MUCH sooner)
Click here for more shipping information
Return Policy
Satisfaction Guaranteed.
We proudly stand behind every product we sell. If you are not pleased with your purchase you can return it to us within 30 days of purchase in
original, unused condition
for a full refund minus shipping and 10% restock fee.
Click here for more info on our guarantees