SBG Red Belly Black Snakes - Ko Katana and Tanto Set
(1)
SOLD OUT
Two blades for the price of one. Can be used together for the ultimate in close combat fighting.
$

429.99
$629.99
You Save $200.00
In homeage to my Australian heritage and made in mid 2013 - the year of the snake - the red belly black snakes are designed to be used and/or displayed as a set and with unique, twin bo-hi on both blades, these blades strike like the feared Aussie killer snake.
ABOUT THE SBG DESIGNS SERIES
While the designs vary, all the blades in the series are made from the same classic differentially hardened T10 Tool Steel our SBG Black Dragon Forge has made so well for us since 2008.
The stunning, tempered blades are all hand made in the traditional method and then tempered to produce an authentic hamon.
Special attention is paid to small details like the blade termination - those models with bo-hi are carved by hand instead of rounded by machine like almost every other sword at this price point. Each blade also has a real boshi and yokote.
Likewise fittings are also given special care with, ito wraps alternate, materials and fittings are all top quality and each sword is carefully inspected for flaws and defects resulting in a very high quality product that we have priced to make a very limited quantity run of (10) pcs available.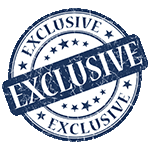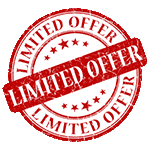 How to Use
Designed for frequent martial arts cutting practice and display.
Red Belly Black Snake Ko Katana: Blade length: 57 cm (22 in) Overall length: 87 cm (34 in) Weight: 1 lb 15.5 oz POB: 3.5 in Red Belly Black Snake Tanto: Blade length: 31 cm (12 in) Overall length: 48 cm (19 in) Weight: 1 lb 3 oz POB: 1.5 in
Materials and Construction
Differentially Hardened T10 Tool Steel Sharpened Blades with Real Hamon. Cotton wrapped ito with real black dyed rayskin. Word hardened copper snake themed fittings. Glossy Red Saya.
FREE SHIPPING to the USA and Canada from our Canadian warehouse based in Manitoba, Canada. Non US and Canadian orders can only be shipped using the services of a third party shipping service. Some recommendations are available on our shipping policies page.
Warranty Info
Each sword is guaranteed to be as described and 100% genuine product. Each sword is also covered by in full by the Manufacturers Warranty PLUS our extended LIFETIME Warranty against blade breakage.
Click here for detailed warranty information
Featured positive reviews:
Red Belly
05/27/2014
Got these earlier this year. Really nice combo...I'd love to say for sure they are functional, but I can't as they'll never be used to cut. Such a nice set that I felt it was better to hold and keep clean.

The only thing I miss is a display, as these are the type that you display, definitely high quality for price.