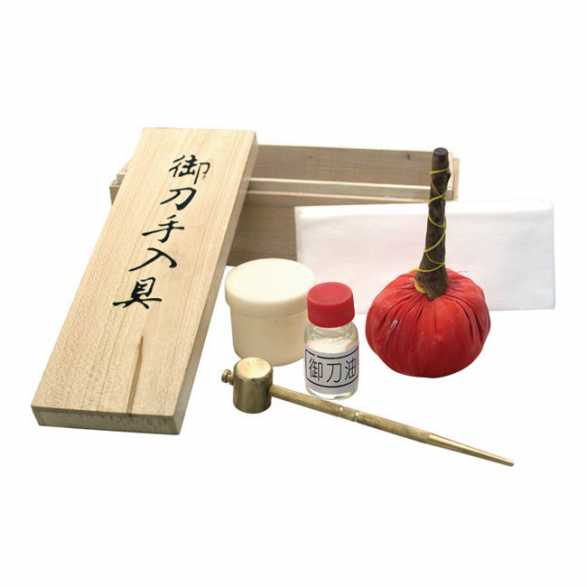 Budget Cleaning Kit

Be the first one to write a review
SOLD OUT

Basic cleaning kit for Japanese style swords
This is a very basic sword cleaning kit for Japanese swords.
How to Use
Brass Mallet is used to remove mekugi pegs. Powder ball for absorbing old oil and debris from blade. Rice paper and oil for oiling the blade.
Brass Mallet, Supply of Rice Paper, Powder Ball, Sword Oil, Plastic Holding Container, Wood Storage Box
Usually Ships within 1-2 business days by USPS from our Tennesse warehouse. If ordered alone, shipping cost is $5 - sorry, cannot be shipped outside of North America. Ships FREE if ordered with another item at the same time (may ship seperately).
Click here for more shipping information