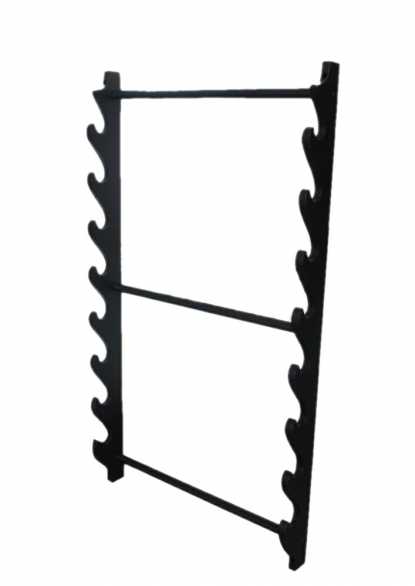 8 Tier Wall Mount Stand

Be the first one to write a review
IN STOCK

Wall mounted stand for up to 8 swords
Designed to be mounted on the wall to display up to 8 swords. Comes with everything you need to assemble. 39" tall.
How to Use
Wall mounted stand for 8 swords. Easy assembly.
Dimensions: 38" x4" x2", Weight: 3lbs 12.8oz
Materials and Construction
Wood with black finish - easy assembly.
Usually Ships within 1-2 business days by USPS from the Los Angeles warehouse. If ordered alone, shipping cost is $20 to the USA, $30 to Canada sorry. Due to its size it cannot economically be shipped outside of North America. Ships FREE if ordered with another item at the same time (may ship separately, US orders only).
Click here for more shipping information