Scorpion Swords Tactical Blades
Hand Made in the USA from 1095 Carbon Steel. Beautifully tempered and almost indestructible, can split cinder blocks with no damage to the blade. Made to Order, Free Custom Options.
International Shipping Available

Based in Springfield with no special restrictions in place and a very low rate of Covid-19 illness - there are no delays and work continues as it always has at Chris Palmers workshop. In short - it is business as usual.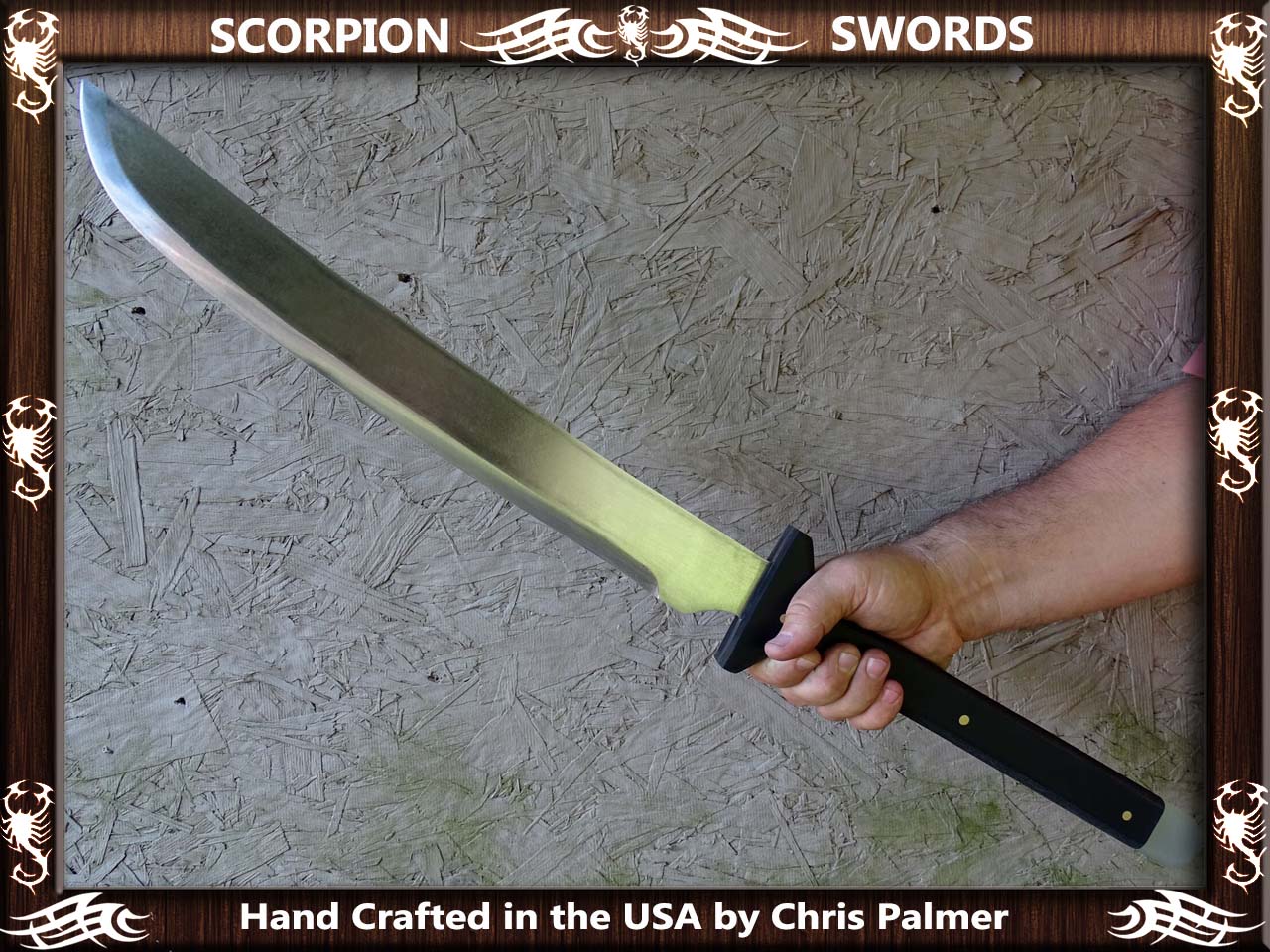 Scorpion Swords Sword of Hakai
Made to Order
Ultra Durable, fully functional Tactical Chopper! Individually Hand Made by Chris Palmer in the USA. Please allow 5-7 weeks for production and delivery.

As each sword is made to order, please allow at least 5-7 weeks for production and delivery.
(link opens in a new window)
© 2006-2021 Sword Buyers Guide Limited