IMPORTANT NOTE - This is an internal test page used to prepare possible new products, layouts and product information. As anything listed exclusively here may actually NOT yet be available, please do NOT order any of the products from this page.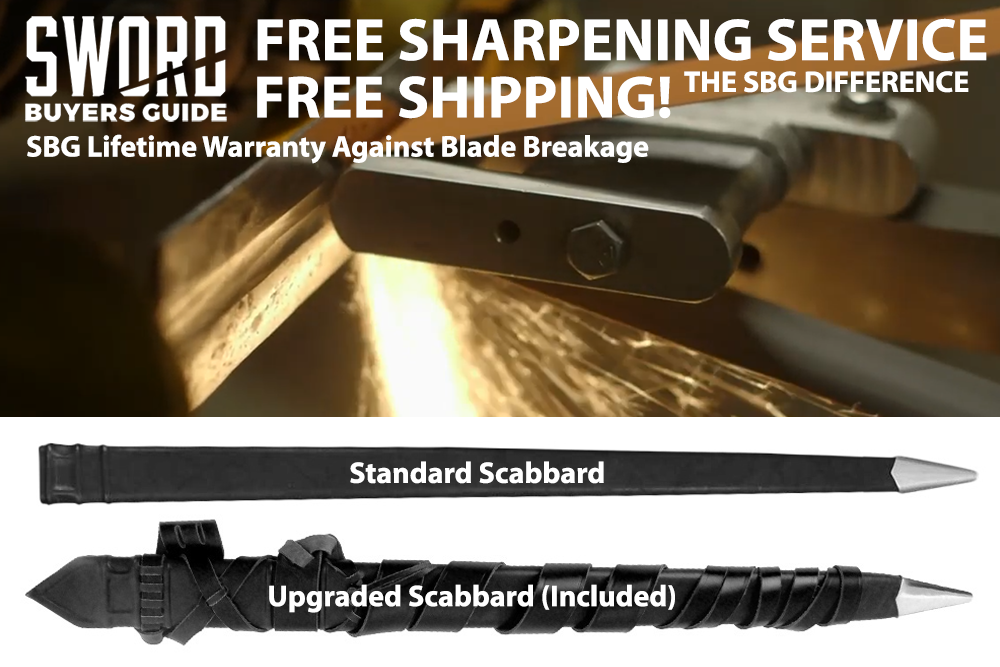 Sure, some stainless steel fantasy swords look great hanging on the wall. But how much cooler in comparison is a tempered, balanced, full tang combat ready version of a sword from fiction or your favorite movie?
Darksword Armory are famous the world over for the largest range of high quality, battle ready Fantasy Swords. Below we present their very best, works of functional sword art hand made in Canada.
Each sword is automatically upgraded with the best scabbard option and includes free shipping and free sharpening service (valued at up to $35).
BEST DEAL AROUND:
FREE SHIPPING & FREE SHARPENING!

US and Canadian Orders Only
(Please note Canadian Customers of SBG do NOT have to pay Sales Tax)

AS STATED ABOVE, FROM THE 23rd of JUNE 2020 WE HAVE HALTED TAKING ANY NEW ORDERS UNTIL THE UNEXPECTED BACKLOG CAUSED BY SARS-COV2 GETS BACK ON TRACK WITH DELIVERY TIMES. WE APOLOGIZE FOR ANY INCONVENIENCE.