Swords are not the easiest items to ship overseas. For a start, there is the logistical side of things. Swords are of course quite long - often right at the limit of what can be shipped in the mail. Furthermore, because they are so long and take up quite a bit of space, they have a high 'dimensional' weight far in excess of their actual shipping weight (averaging 6-7lbs). This makes them quite expensive to ship, especially if a commercial courier company is involved. Then there is the issue of legality. In some countries, the possession of a sword is illegal or restricted - and so we cannot and do not list countries where swords are effectively banned. Refunds, returns and customer service is also much harder to do when the cost of shipping a sword overseas and back again can cost more than the sword itself.. And in many cases, it is actually IMPOSSIBLE to ship the sword back the way it came in.. And finally, in some cases, we are subject to distribution deals and territories - i.e. we do not ship a particular product line overseas because our agreement with the Master Distributors is such that there is an official distributor in place for that territory.
Thankfully, there are still some product lines that CAN be shipped outside of the USA. And indeed, some of them can even be shipped FREE! Below is our list of product lines that are 'internationally order friendly'. Unless otherwise stated, our flat rate shipping fee to Canada is $30 per sword and $60 everywhere else.
International Friendly Sword Lines
ABOUT THE STORE
The Official SBG Sword Store has been designed with one end in mind, to take the pain and risk out of buying swords online for members of the Sword collecting community. As collectors ourselves, we only stock swords that we would buy ourselves. But also as sword buyers, we also price our swords as low as possible, using our position within the sword industry to bring you many exclusive deals and specials simply not available anywhere else.
Good for You, Good for the Sword Industry as a Whole..
Not only do you get a great deal everytime - but by shopping with us the profits from your purchase are re-invested into new projects and used to fund the informational pages of our site, the SBG Sword Forum, Sword Buyers Digest Newsletter, the Legendary Swords Project, and our own historical research. Truly win-win, every time you buy a sword with us the sword industry gets a little bit stronger.
Navigating the Store
The Store is fairly easy to navigate - but if you get stuck with anything you can contact us anytime.
Many questions are answered here on our FAQ page, but below are some important pages about shipping, warranties, etc:
If you know what sword brand you are after you can navigate our product range by manufacturer here, or if you aren't sure or just want to see everything on offer within a given sword category, then you can navigate by product type here.
Every sword we sell also comes with a free upgraded LIFETIME warranty plus manufacturers warranty. We are so confident our swords are the real deal that we will replace any blade that breaks for free (excluding abuse of course - the details are here).
Before you go, be sure to sign up to our store newsletter - we don't bribe you with a discount to sign up to it (those sites that do have already added the discount TO the final price, so its really no saving at all - and just an excuse to spam you). Indeed, with the special offers and discounts you can get from being a subscriber, we should probably charge for it!
And finally, for the latest sword news and information visit our STORE BLOG (link opens in a new window)
We hope you will enjoy your visit to the store and look forward to doing business with you. We welcome any questions and inquiries and stand by ready to assist you with all your sword buying needs.
© 2006-2019 Sword Buyers Guide Limited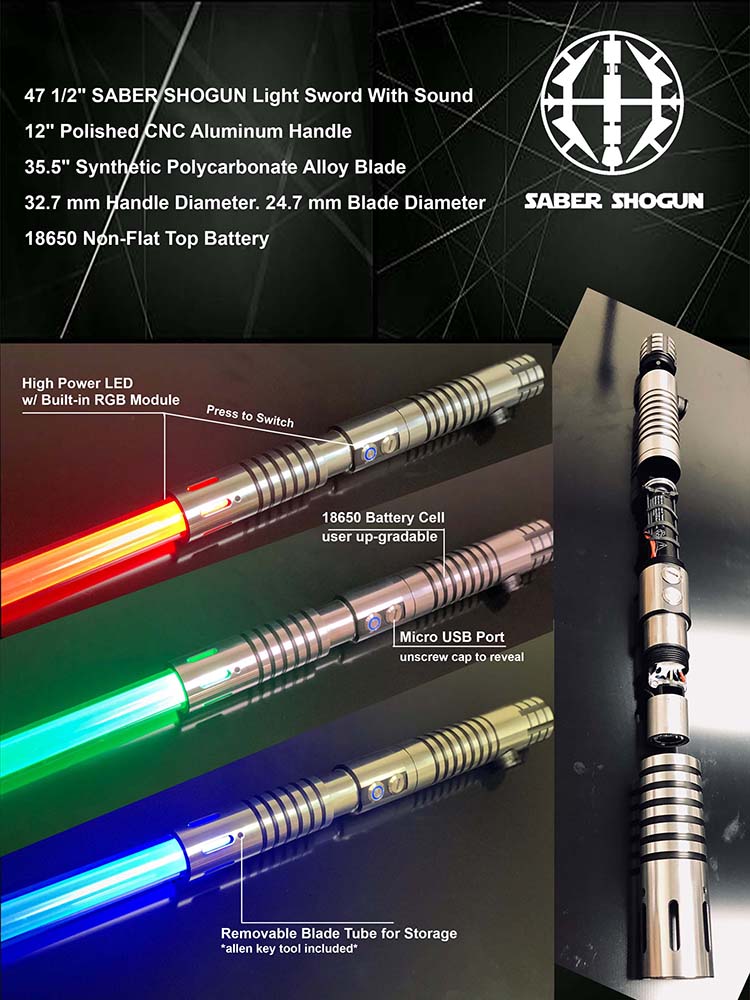 Saber Shogun Light Swords - 2200 Deluxe Model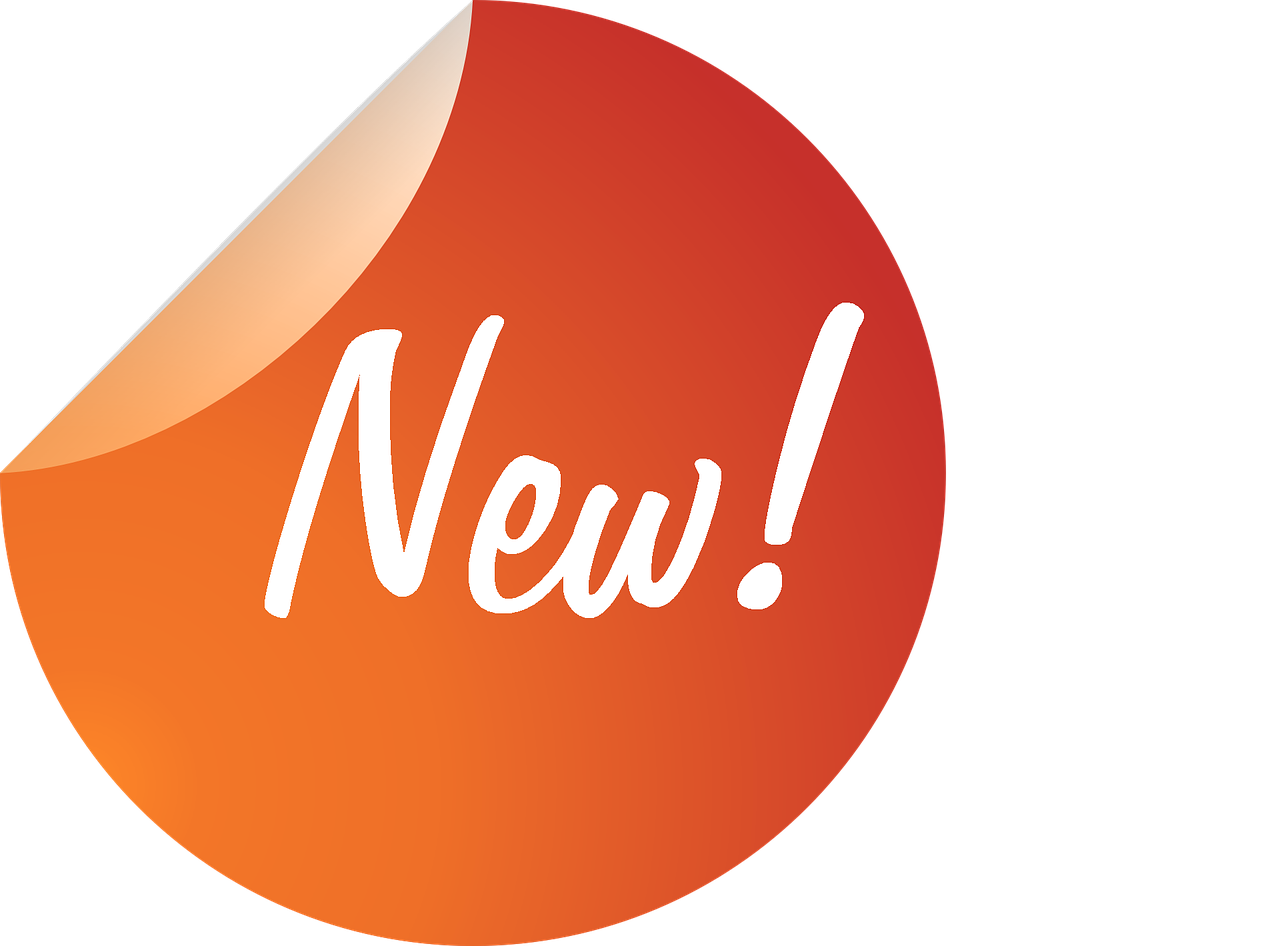 IN STOCK

Battle Ready Light Saber - Tri-color (red, green, blue) deluxe version with sound!

Patent pending almost indestructible synthetic polycarbonate alloy tubing - easy re-charging, 2.5 hrs continuous use. Can withstand blows from a Machete and even being run over a car! Simply the most affordable, best value for money battle ready light saber on the market designed for frequent heavy contact. Competition level quality without the expensive price tag or confusing ordering process.


Your One Stop Shop for REAL Swords!

EVERY sword we stock here is an authentic, sharpened, fully functional replica ready for hours of cutting practice straight out of the box.
We do NOT sell wall hangers or stainless steel swords - EVERY sword you see here is made from expertly tempered carbon steel (High carbon or Spring Steels), has a full tang and is priced at the lowest margins possible and backed up by our LIFETIME guarantee, so you can buy with confidence EVERY time..
"All my products, swords and such Ive gotten from you have stood the test of time,,,thanks."
Shihan Roger Young, Torakan.net
We hope you enjoy your visit to our site. We may not have the biggest selection, but there is absolutely not fluff or filler here. Just solid, well made swords, many of which you simply cannot find anywhere else..
Should you have any questions at any time feel free to drop us a line. We are only too happy to help.
TOP RECOMMENDED SWORD LINES
(link opens in a new window)

© 2006-2019 Sword Buyers Guide Limited