Your One Stop Shop for REAL Swords!

EVERY sword we stock here is an authentic, sharpened, fully functional replica ready for hours of cutting practice straight out of the box.
We do NOT sell wall hangers or stainless steel swords - EVERY sword you see here is made from expertly tempered carbon steel (High carbon or Spring Steels), has a full tang and is priced at the lowest margins possible and backed up by our LIFETIME guarantee, so you can buy with confidence EVERY time..
"All my products, swords and such Ive gotten from you have stood the test of time,,,thanks."
Shihan Roger Young, Torakan.net
We hope you enjoy your visit to our site. We may not have the biggest selection, but there is absolutely not fluff or filler here. Just solid, well made swords, many of which you simply cannot find anywhere else..
Should you have any questions at any time feel free to drop us a line. We are only too happy to help.
TOP RECOMMENDED SWORD LINES
DSA Fantasy Sword Closeout Sale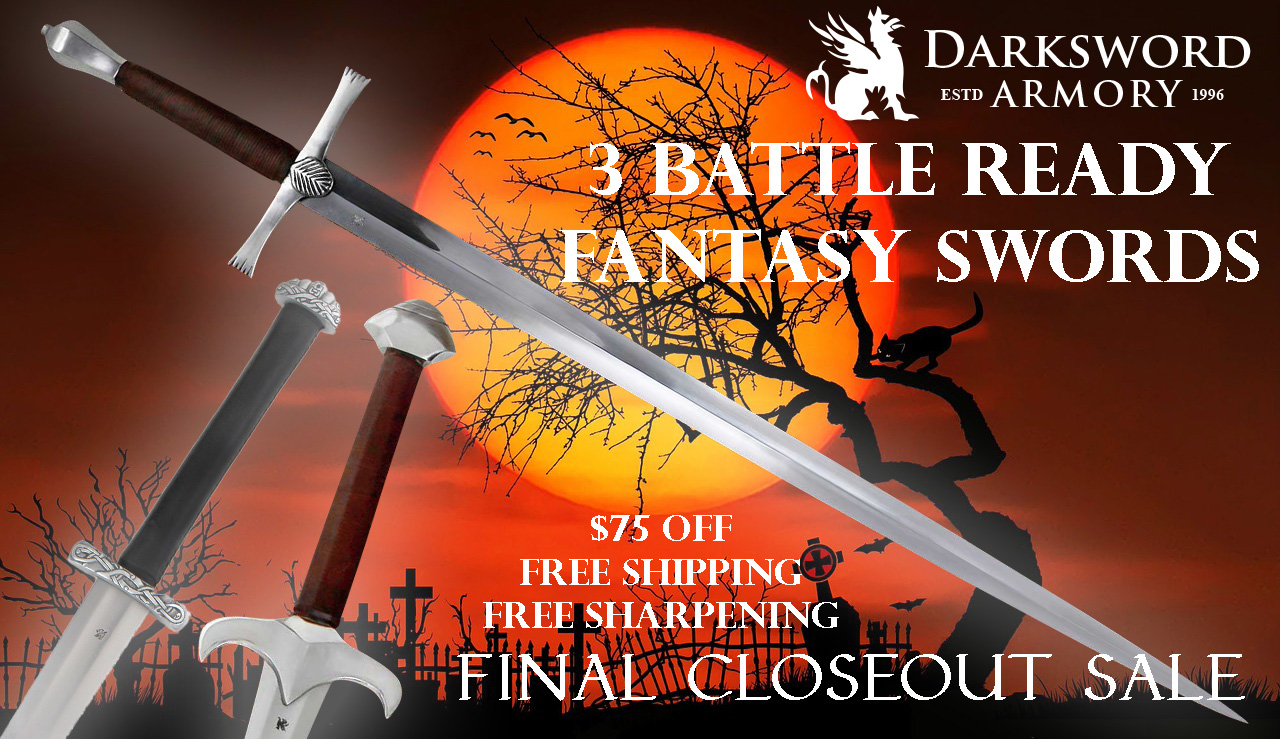 Three battle ready fantasy swords by Darksword Armory now on final closeout sale - $75 off plus FREE SHIPPING and FREE SHARPENING. While stocks last, once sold out these models are gone for good.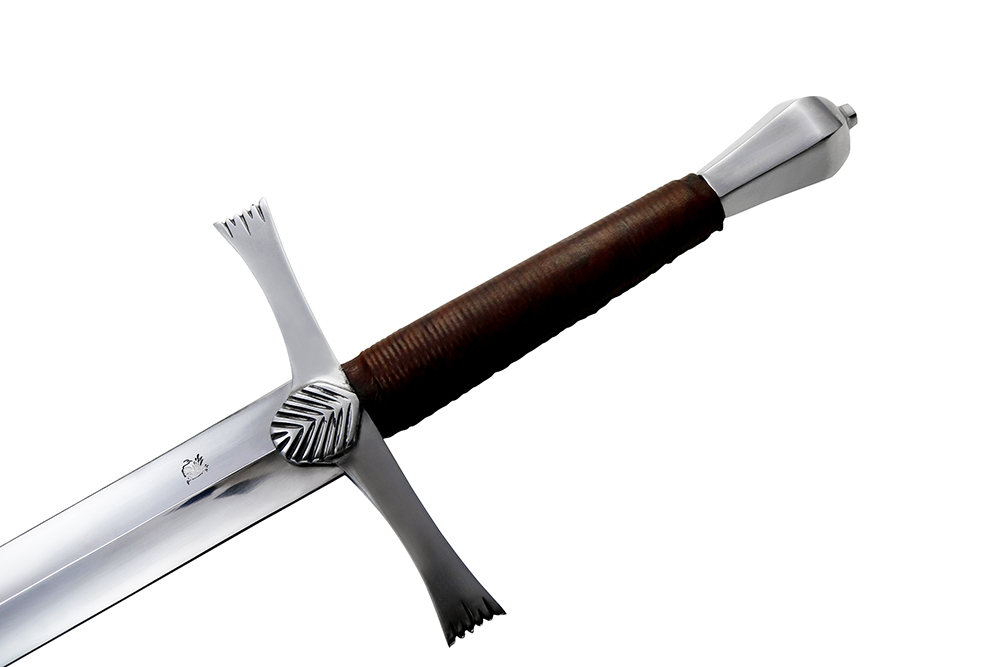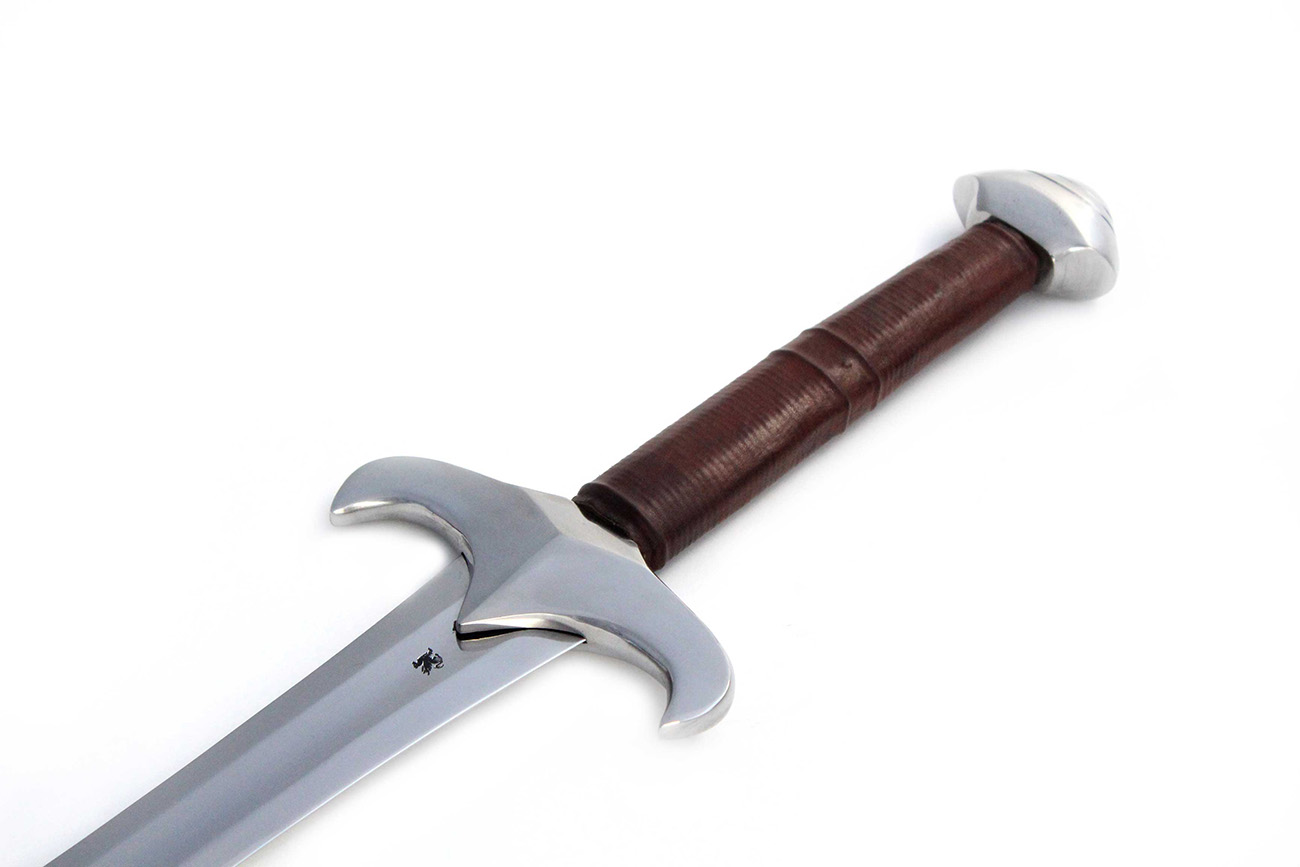 Darksword 1333 - Carpathian Vampire Sword Closeout Special (Sharpened)*
1
Average rating:

Darksword 1333 - Carpathian Vampire Sword Closeout Special (Sharpened)*
CLOSEOUT SPECIAL: FINAL LIQUIDATION
FREE SHIPPING IN CANADA AND THE USA! Final closeout sale on this discontinued sword - in addition to $75 off and free shipping, also includes free sharpening service (standard wood core scabbard version)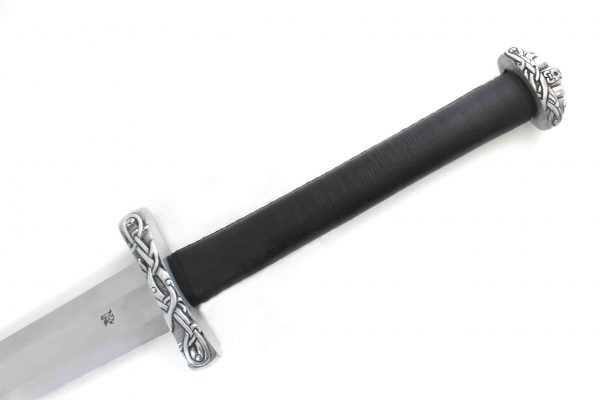 Want to Know More?
(link opens in a new window)
© 2006-2019 Sword Buyers Guide Limited