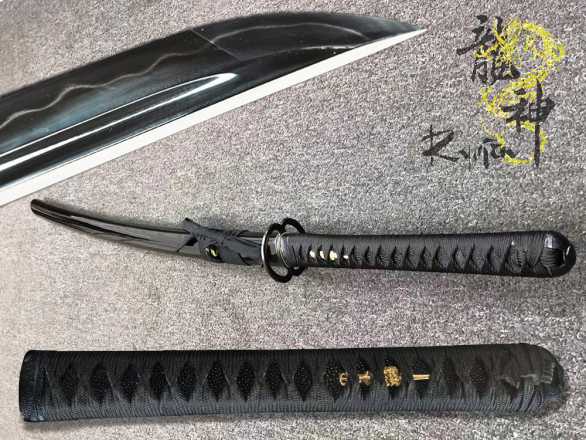 Ryujin DH T10 Tool Steel Katana - "the Kurokensai"
(2)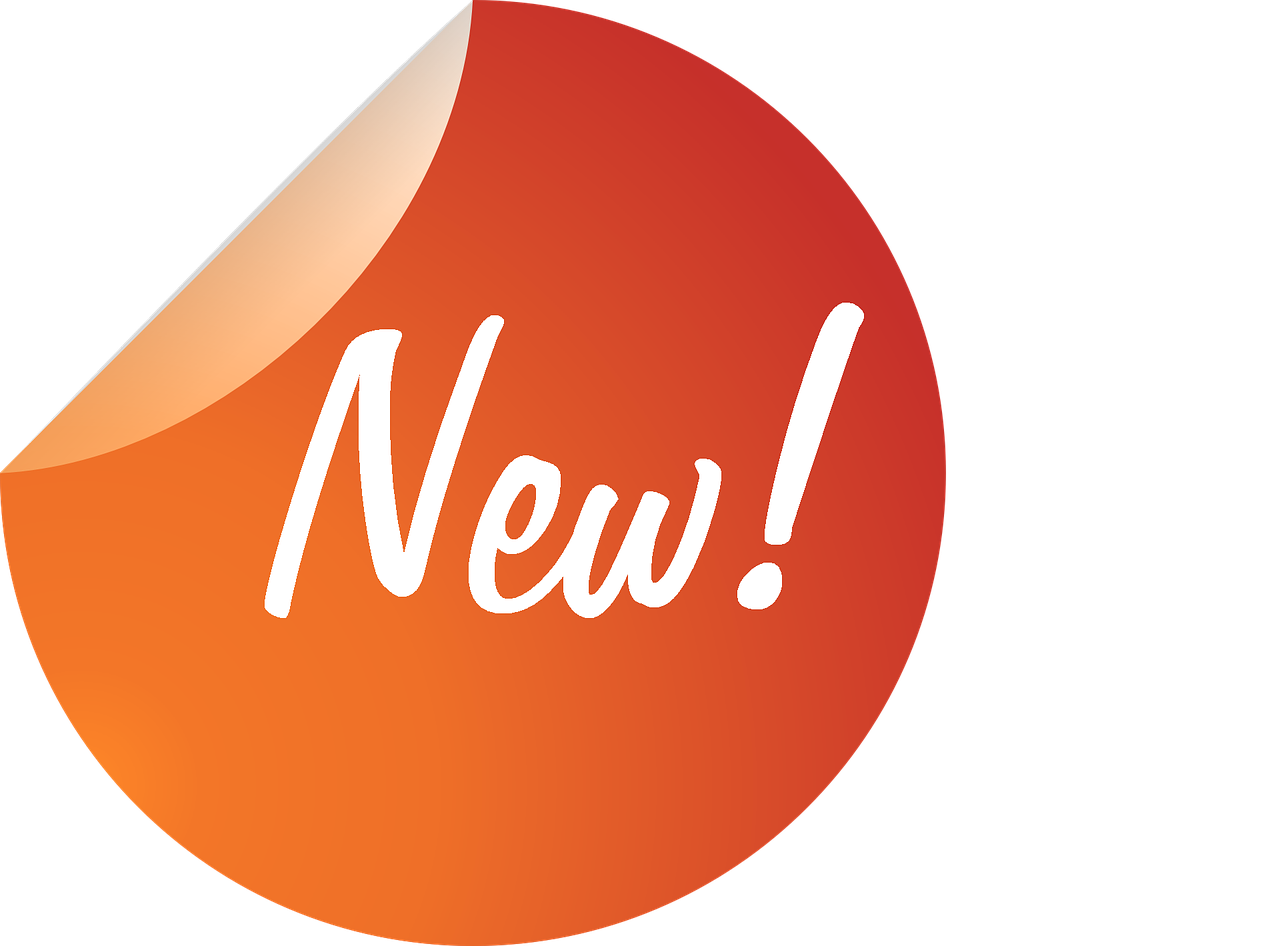 IN STOCK & ON SPECIAL

LIMITED EDITION DESIGN

You are probably familiar with the Ryujin Custom Katana Series - well, this sword is made using exactly the same process and features a cool new all black fittings style as per popular request. LIMITED EDITION DESIGN
$

174.99
$299.99
You Save $125.00
The limited edition series Ryuin T10 Tool steel blades use the exact same blades and components as $229.99 Ryujin Custom Katana series, but being pre-made and without the extra work of customization, we are happy to pass on the savings to you with a series of our best design configurations.

As stated, the blades are the star of the show - in this case we use the stronger solid bodied blade for maximum cutting power.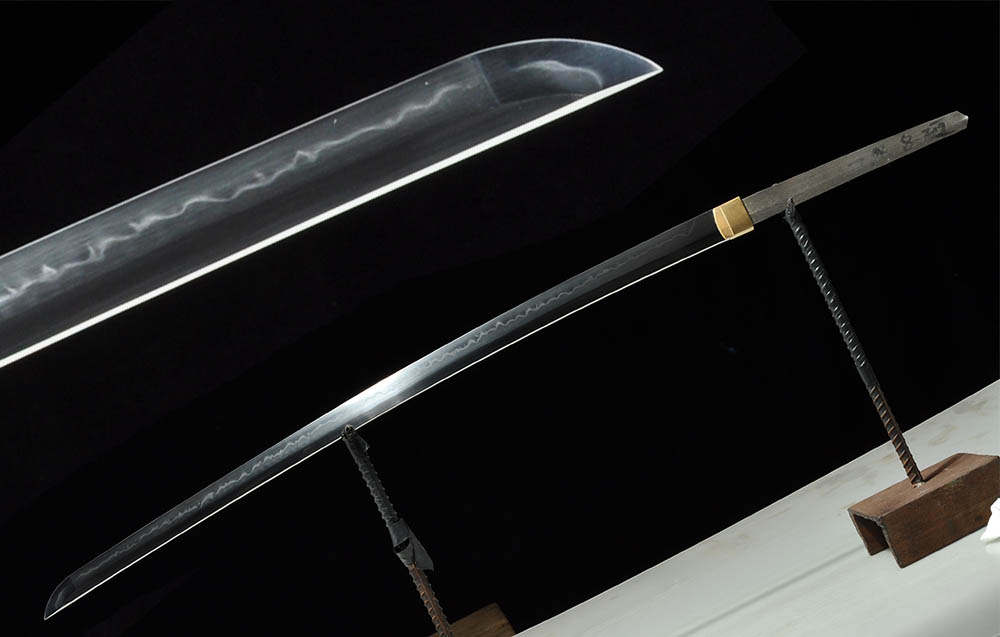 This particular limited edition model is called the 'Kurokensai' meaning the 'Black Sword Saint' as a reference to the legendary figure Miyamoto Musashi, who is credited with designing the enigmatic so called 'double c ring tsuba' which alludes to his masterpiece on the art of war and strategy 'Go Rin No Sho' or 'the Book of Five Rings'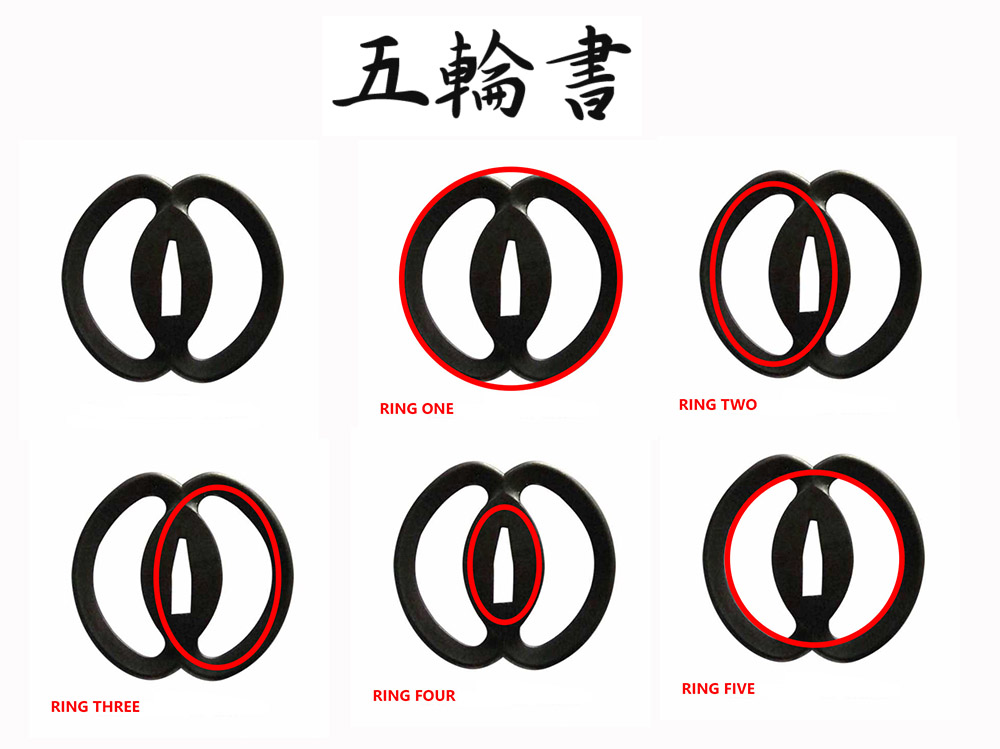 As befitting a sword bearing the title 'Sword Saint' the fuchigashira and tsuba are solid iron - and every fitting apart from the habaki and the menuki ornament in the handle is black (even the genuine rayskin is dyed black), giving it a very mean and intimidating look.
Stock is limited, so if you like this design don't let it slip away. Order now before the savings are gone for good.
How to Use
Suitable for frequent backyard or dojo cutting. Traditional cutting blade.
27.5" blade with 11" handle. Weight 2.5lbs (solid bodied blade).
Materials and Construction
Differentially hardened fully sharpened T10 Tool Steel blade with real hamon. Solid iron fittings. Black ito over authentic dyed black rayskin. Glossy black lacquered saya with black sageo.
Shipped from the Ryujin workshop in Los Angeles within 2 business days. $20 flat rate USA shipping for up to 2 swords, FREE shipping if 3 or more swords ordered at the same time. International shipping via USPS, $30 to Canada per sword. $60 to selected international destinations by USPS.
Click here for more shipping information
Warranty Info
Each sword is guaranteed to be as described and 100% genuine product. Each sword is also covered by in full by the Manufacturers Warranty PLUS our extended LIFETIME Warranty against blade breakage.
Click here for detailed warranty information
Return Policy
Satisfaction Guaranteed.
We proudly stand behind every product we sell. If you are not absolutely pleased with your purchase you can return it to us within 30 days of purchase in original condition for your choice of an exchange or refund (excluding shipping fees).
Click here for more info on our guarantees
Featured positive reviews:
Excellent Build
01/14/2021
I stumbled upon this unexpectedly and bought it on a whim, and I'm glad I did. This is a wonderful sword at an unbelievable price. The sword is well-balanced, very lively, and cuts extremely well. The tsuka has a perfect taper and shape for me. Everything is well fit. The beveled iron Musashi-style guard is very well done. The black samekawa adds that perfect touch. Now I need a matching wakizashi!