Scorpion Swords the Orc Kings War Cleaver

Be the first one to write a review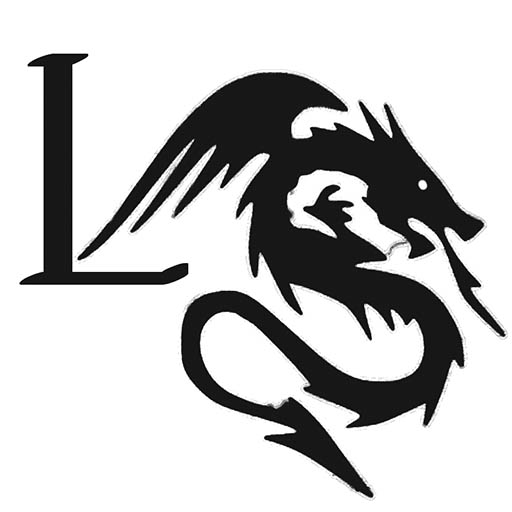 Made to Order

Ultra Durable, fully functional Fantasy Sword from the Legendary Swords Project. Individually Hand Made by Chris Palmer in the USA. Please allow 6-8 weeks for production and delivery.
From the Legendary Swords Project
Read the full backstory, including the making of this sword, here at Legendary-Swords.com
This original Fantasy Sword was designed by a member of the SBG community as part of the official SBG Fantasy Sword Design competition and brought to life in steel by Chris Palmer from Scorpion Swords LLC.
The original concept did not include Orcs, but one look at its black and brutal design allowed the backstory to more or less write itself.
In the Fantasy world we have created for the Legendary Swords Project, Orcs are again on the rise in the cursed and Broken Kingdom that has plagued Eletreus in one way or another for thousands of years - the Kingdom of Thane. And at first glance, this War Cleaver is like any other Orcish blade - designed for close quarters fighting and as a general purpose utility 'knife', though of Orcish proportions. This side-arm, or a variant of it, is owned by nearly every Orc - churned out in the hundreds in the fires of the Orcish forges - and in the hands of an Orc, it is capable of easily splitting a human skull clean in half or hacking a human into pieces to put them in the dinner pot.
But while on the surface it looks like any other War Cleaver - this blade belongs to none-other than the self proclaimed 'Black King of the Orcs' Guruk the malevolent - and was enchanted by the Blackest of Black Magics by two powerful witches of Thane who rule him like a puppet from behind the scenes.
Through his blood, and their dark magics, it was given 9 charges that can be renewed by 'feeding' it the blood of a living victim - for each time this cursed blade draws blood it sucks it into the blade like a starving vampire, renewing any lost charges and causing uncontrolled bleeding. But when the charges are expended - it becomes truly deadly..
POWERS OF THE SWORD
Command – by expending one charge, the sword glows green Orc King can rally his troops, boost morale, dispel all fear and even order them to suicidal attacks if need be.
Guardian Mode – Warchiefs need to be paranoid to survive. But an Orcish King needs to take it to new levels, and by activating one charge it will glow bright green leap up into the air and hover, readying to strike anyone that comes close – allowing an uninterrupted sleep.
Behead – by expending 2 charges, if the King is close enough to strike and can land a blow, the blade glows a sickly green color and screeches through the air to automatically an unerringly land square on any man sized opponents neck – breaking non magical weapons and slapping magical weapons to the side .. Such is the force of the blow that only the most heavily armored opponent stands a chance to avoid being decapitated. But even if heavily armored and not actually cut, the combination of the Orc kings brute strength and the unerring accuracy of the attack is easily enough to break the neck of a fully grown man and to date, every time it has been the result has been the separation of head from body.
Death Throw – by expending 3 charges, the sword turns a sickly green hue and summons forth one of the tormented souls of a previous victim. Once manifested, it can then be hurled with almost unstoppable power screaming through the air like a banshee up to 100m meters away locked in and striking directly any opponent within line of sight. Once a target is selected, it never misses and will home in on them even if they round a corner, landing full force in the center of their chest (or more often as the case may be, their back if they are running away). In theory heavily armored opponents may possibly survive this devastating powered attack, but unarmored or lightly armored opponents (up to chain) are almost certainly dead – and once having struck, the tormented unholy spirit used to power it goes free and the sword dematerializes to instantly returns to the hand of its owner.
THE SWORD
Part of the Legendary Swords Project, this fully functional Fantasy Sword has been brought to life in our collaboration with Chris Palmer from Scorpion Swords and is exclusive to SBG.
The blade itself is made from 1095 carbon steel, which when combined with Chris's superior heat treatment process results in an EXTREMELY DURABLE and almost indestructible sword. The blade is heated to approximately 1500 degrees, until it becomes non magnetic and then quenched in oil. The 2nd step is Heat Tempering, which consists of heating the steel to 500 degrees for 2 hours, and letting it air cool. This makes for a Rockwell Hardness of approximately 59.
Truly FULL tang, the Burnt Walnut wood handle is affixed in place with pins and gorilla glue resulting in the strongest handle construction possible. Combined with the tough blade and you have a sword with no weak points that maximizes its durability.
Unlike most other swords at this price point, Scorpion Swords are individually hand made by Chris Palmer at his workshop in Missouri. All orders are handmade in our shop as orders are received. They are NOT Factory Made! High order volume makes it difficult to keep any of their weapons in stock, so please allow 6-8 weeks for completion and delivery.
DESIGNED BY: SBG Forum Member 'Swordmaster0813'
How to Use
Designed for frequent abusive cutting.
Blade Length: 17.25" Blade Width: 3" Handle Length: 11.5" Handle Width: 1 1/8" Weight: 2.6lbs Point of Balance: 2" from handle
Materials and Construction
Hand made in the USA from blued 1095 Spring Steel. Superior Heat treat process. Burnt Walnut wood full tang handle. Leather Sheathe (optional upgrade).
$15 shipping anywhere in the Continental USA from the Scorpion Swords Workshop in Springfield, Missouri. $30 Shipping to Canada, $60 to anywhere else in the world. Made to Order, please allow 6-8 weeks for completion and delivery.
Warranty Info
Each sword is guaranteed to be as described and 100% genuine product. Each sword is also covered by in full by the Manufacturers Warranty PLUS our extended LIFETIME Warranty against blade breakage.
Click here for detailed warranty information
Return Policy
Satisfaction Guaranteed.
We proudly stand behind every product we sell. If you are not absolutely pleased with your purchase you can return it to us within 30 days of purchase in original condition for your choice of an exchange or refund (excluding shipping fees).
Click here for more info on our guarantees