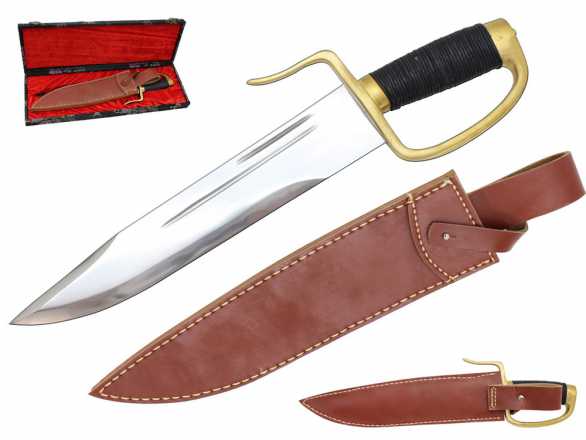 1095 Carbon Steel Butterfly Sword

Be the first one to write a review
IN STOCK & ON SPECIAL

Fully Functional, Differentially Hardened single handed chopping sword with sheathe and display case. Used in many Southern Kung Fu styles, most notably Wing Chun. Includes an attractive display case for storage.

$

149.99
$299.99
You Save $150.00
Most famous among Wing Chun practitioners, but also used by several other Southern Chinese styles of Gongfu such as Choy Li Fut, Hung Gar, White Crane and many others, these fast and powerful chopping shortswords are part cleaver, part knucke-duster and incredibly effective in the hands of a skilled practitioner. Each style uses them in a different way but the basic principle is to defend with alternative hands and attack at the same time in a flurry of strikes and chops until the opponent is overwhelmed.
The origin of these exotic swords is hard to trace, but most scholars trace their origin to the 18th century but were more common from the 19th century onward.
The blades of these swords are the best of any Butterfly Swords on the market, differentially hardened with a clearly defined temper line, at 1.8lbs with a point of balance just over an inch from the handle, it is both fast and forceful - not to mention versatile - as the blade has a very keen edge and false edge for deep thrusting. Amazing value.
How to Use
Suitable for backyard cutting, martial arts training and/or display
Overall (with scabbard) : 16 3/4" (inch) Overall (without scabbard) : 15 1/2" Blade length: 11" Handle length: 4 1/2" Weight(with leather sheath ) : 2.1 lbs Weight(without leather sheath): 1.8 lbs Point of balance (from point to Tsuba ) : 1 1/4"
Materials and Construction
Differentially Hardened 1095 Carbon Steel Hand Forged and Factory Sharpened Blade. Wooden core, cord wrapped handle with brass handle. Wearable faux leather sheathe and storage box included.
Shipped from the Ryujin workshop in Los Angeles within 2 business days. $20 flat rate USA shipping for up to 2 swords via UPS or USPS, FREE shipping if 3 or more swords ordered at the same time. International shipping via USPS, $60 to selected international destinations by USPS.
Click here for more shipping information
Warranty Info
Each sword is guaranteed to be as described and 100% genuine product. Each sword is also covered by in full by the Manufacturers Warranty PLUS our extended LIFETIME Warranty against blade breakage.
Click here for detailed warranty information
Return Policy
Satisfaction Guaranteed.
We proudly stand behind every product we sell. If you are not pleased with your purchase you can return it to us within 30 days of purchase in
original, unused condition
for a full refund minus shipping and 10% restock fee.
Click here for more info on our guarantees