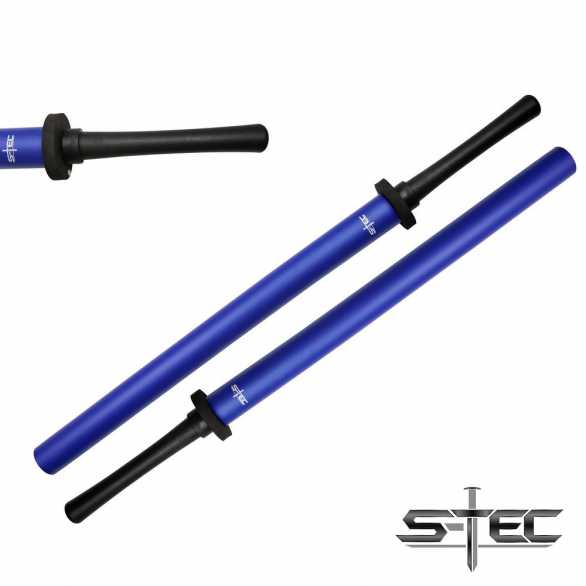 S-TEC Chanbara Foam Bokken BOGO Special - Blue

Be the first one to write a review
IN STOCK

"Chanbara" Japanese Style Foam Sparring 'Boffer. Guaranteed by SBG for one year against breakage - Blue 'blade' Black Handle.
FREE SHIPPING IN THE USA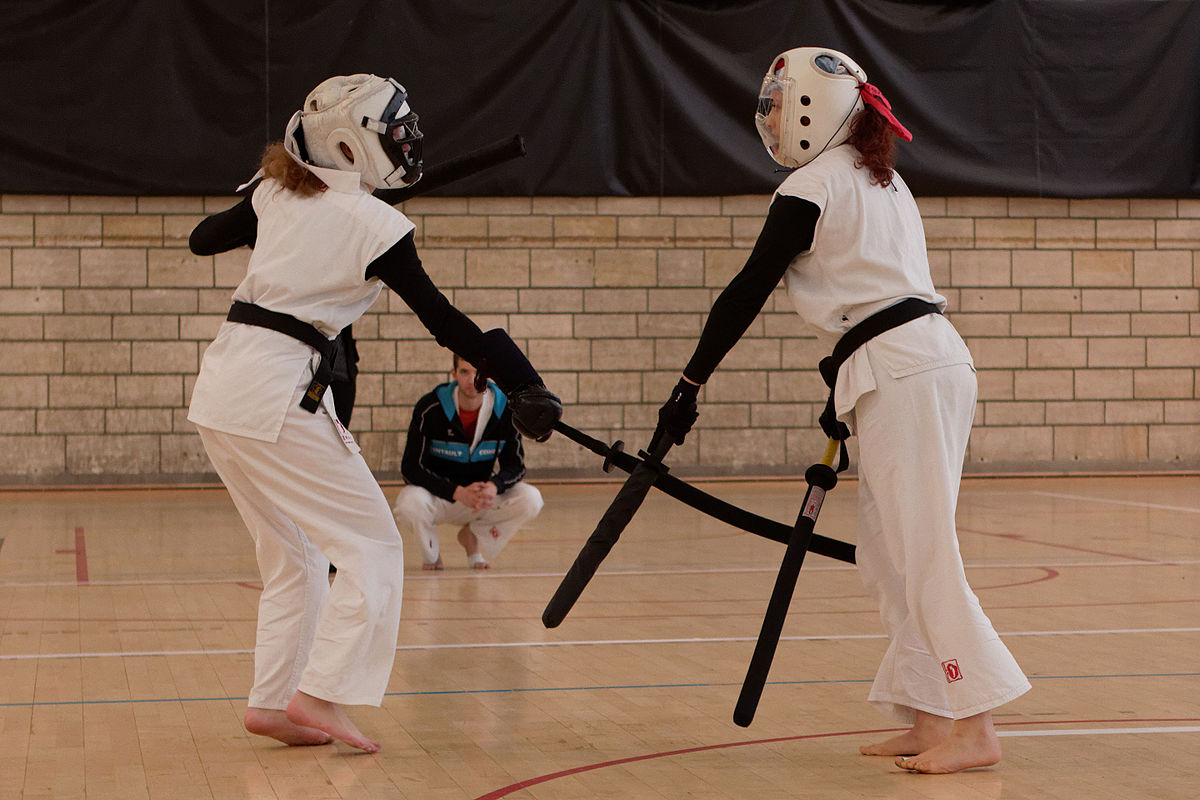 From the world of "Chanbara" - the Japanese Sword Sport - this set of sparring swords have a flexible center core with soft absorbing EVA foam covering and long lasting ABS handle, allowing you to spar at full speed with no holding back, and needing only the bare minimum of protective equipment (usually just a helmet of some type or eye protection).
Chanbara, also known as 'Spochan' in Japan, was created in the 1970s by Tetsundo Tanabe, a security company executive and Kendo expert from Yokohama. The goal, to promote a free-form sport similar to Kendo, but free of its extremely strict and lengthy code of rules.. Just one hit anywhere on the body decides the match..
For the more casual western enthusiast, these are quite simply, a huge amount of fun. You can really got at it, though pommel strikes with the ABS plastic handle are definitely NOT a good idea - and eye and head protection is generally recommended.
These are NOT toys - at least, not for kids. Guaranteed by SBG to hold up to frequent use for 1 whole year from the date of purchase!
How to Use
Chanbara Bokken are typically used with two hands in Japan but in the rest of the world one handed saber like usage tends to be more popular. Fun the whole family can enjoy, but also an indispensable training tool to develop a sense of timing and avoiding incoming sword attacks and walk away with all your fingers and toes at the end of the match..
35 1/4" overall with 9.5" handle and 26" blade
FREE Shipping from the S-TEC workshop in Los Angeles within 2 business days. Counts as one 'sword' if ordered at the same time as other swords of training swords so that if you include two other items in the shipment that usually cost $20 to ship, you get FREE SHIPPING on the lot. Can only ship to USA addresses.
Click here for more shipping information
Warranty Info
These products are guaranteed by Sword Buyers Guide to hold up to frequent INTENDED usage for at least one Calendar year from when they are purchased and is void if used against any other item. But if one breaks hitting the other, we will replace it absolutely FREE. It's highly unlikely you will ever have to, but if you DO need to make a claim - simply contact customer service.
Return Policy
Satisfaction Guaranteed.
We proudly stand behind every product we sell. If you are not pleased with your purchase you can return it to us within 30 days of purchase in
original, unused condition
for a full refund minus shipping and 10% restock fee.
Click here for more info on our guarantees