The Hot Specials Section is bursting at the seams right now with two new extremely hot specials from our friends at Dragon King.
Until recently these swords were sold for $829.99 each – but from now until the end of the month you can pick them up at almost half price for just $499.99 with FREE SHIPPING in the USA.
Considering that these T10 tool steel blades have such a stunning level of polish, amazing quality fittings and are some of the best sub $1000 swords currently on the market, this is a deal that you really should take a close look at if you are a fan of high quality Japanese style swords.
I mean, just take a look at how crisp, clean and prominent the polish is on the natural hamon and you will see that they are in a league of their own.
But as the complete package, the blades are complimented by top quality fittings assembled with an eye for detail that has made Dragon King one of the very best of the best in just a couple of years.
An example of the workmanship of the Kohaku Katana..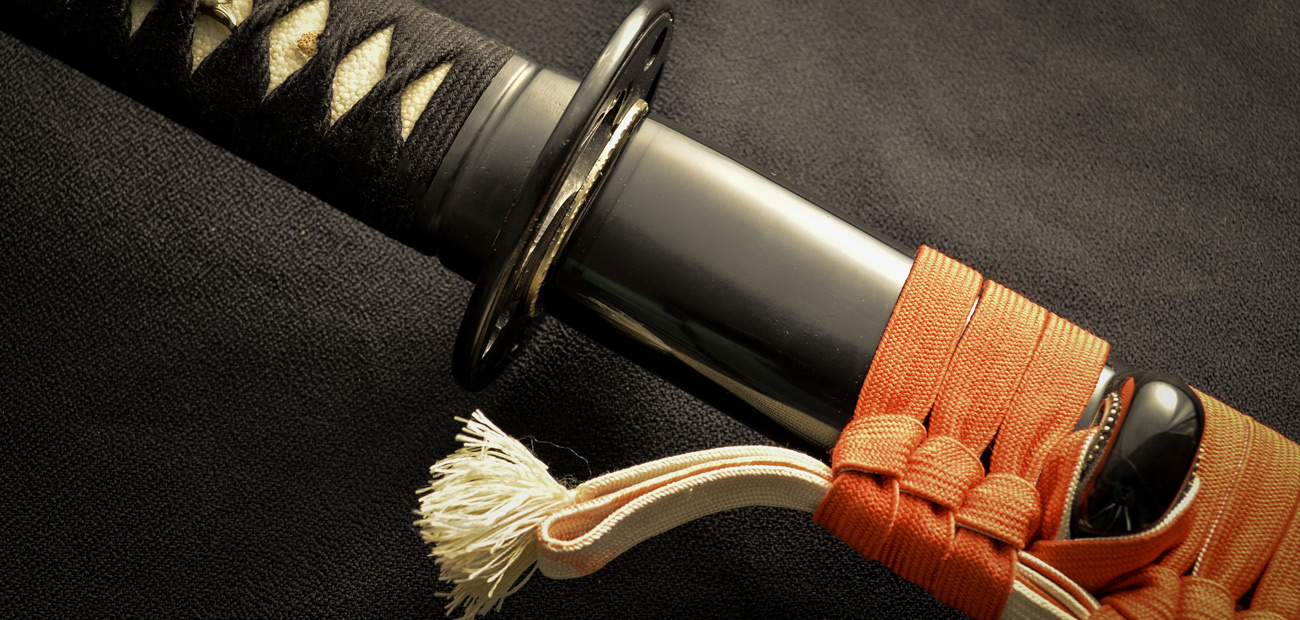 It really doesn't get much better than this for a production sword – and when you consider that they are just $499.99 (and shipping is FREE) – yeah, need I say more?