This should be the last post when I mention the site overhaul – it has been pretty all consuming for the last few weeks, and took a LOT longer to complete that I first expected and completely changed the look and feel of the main site and the store when it was not really supposed to be that dramatic..
That's the way it goes with websites these days though I guess – what looks good on a desktop is often unreadable on a mobile or tablet, so in many ways it is like creating not one but around a dozen websites at the same time..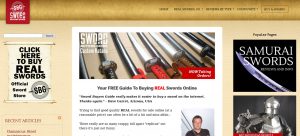 Anyway, over the last couple of weeks the site has gone from this format, which we introduced early last year but I was never fully satisfied with (too many navigation bars, top, left, right, center and bottom is just confusing – plus it all just jumbled up at the bottom when you look at it with mobile)..
The overhaul began in earnest just before Christmas, and as you will know from the previous blog posts, had a bit of a false victory..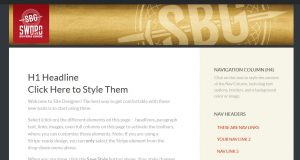 It started off looking like this..
Same basic theme but simplified. So I thought..
Unfortunately, it was a complete mess in mobile – and the store especially so. Several days over the holiday period were spent pulling my hair out trying to figure out how to make the site, the store and the blog compliment each other and keep a kind of central theme and I had to strip it all back to the basics.
The end result?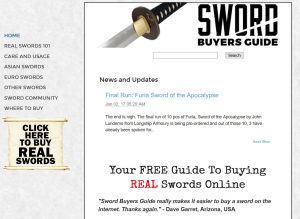 At least, this is how it looks on a desktop or sideways held tablet.. 😉
The format is much cleaner – just one navigation bar that stays in place on the left hand side as you scroll down the page. A page width that works with pages built from 2005 to 2016 and beyond – and a nod to recurring themes that have appeared in previous incarnations of the site – scrolls, parchments, a white background – some black, some red and some grey – and – of course – a picture of a sword of some type that is not a wallhanger featured prominently (in this case, the prototype Forge Direct Custom Katana I had made for myself reviewed here).
There will probably need to be a few more minor tweaks over the course of the year, but the basic theme should not change all that much. Whats next is content – the most important thing. And lots of it..
In the meantime, this month will see a focus on two main product lines – Longship Armoury and Forge Direct..
Right now we are in the final month of taking pre-orders of the final run of the last 10 of 20 Furia swords made in the USA by John Lundemo – so securing the final pre-orders will be a priority for January. But at the same time, with Chinese New Year about to shut down all production of swords in a few weeks for over a month – we will be offering a special deal on our entire Forge Direct line – including three new swords..
Here is a preview of the three swords (click for a larger image)..

As the wait time will go up significantly, the price will come down signficantly to make up for it.. So stay tuned..
Speaking of sneak previews and swords made in the USA – here is a pic of a brand new prototype we are having commissioned. An incredibly mean, and affordable (will be sub $300!) Tactical style Ko Katana blade that is currently being prepared for some heavy destructive testing by our friend Jason Woodard..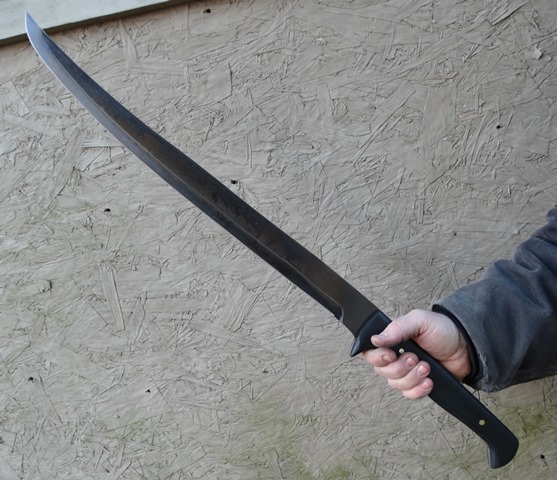 Just a cursory look and I think you will agree, this one looks like it will be a lot of fun!
And this is just what is in store for the first couple of months of 2017 – if all goes well we will be taking some new orders on the monthballed SBG Custom Katana, introducing even more products and brands and much, much more..!
Next post will be on the pending Forge Direct Chinese New Year Sale – so talk to you all again very soon!!
-Paul