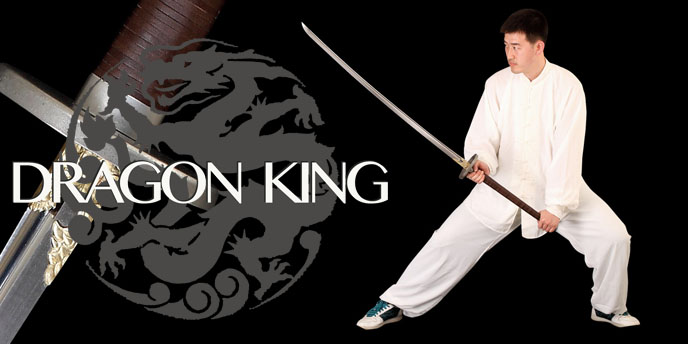 Dragon King Chinese Swords
Unique traditional Chinese swords - Artisan Frenchie Jin excels bringing you Chinese swords that until now you could only ever dream of..
Only Shipping to US Addresses

(International customers please click here)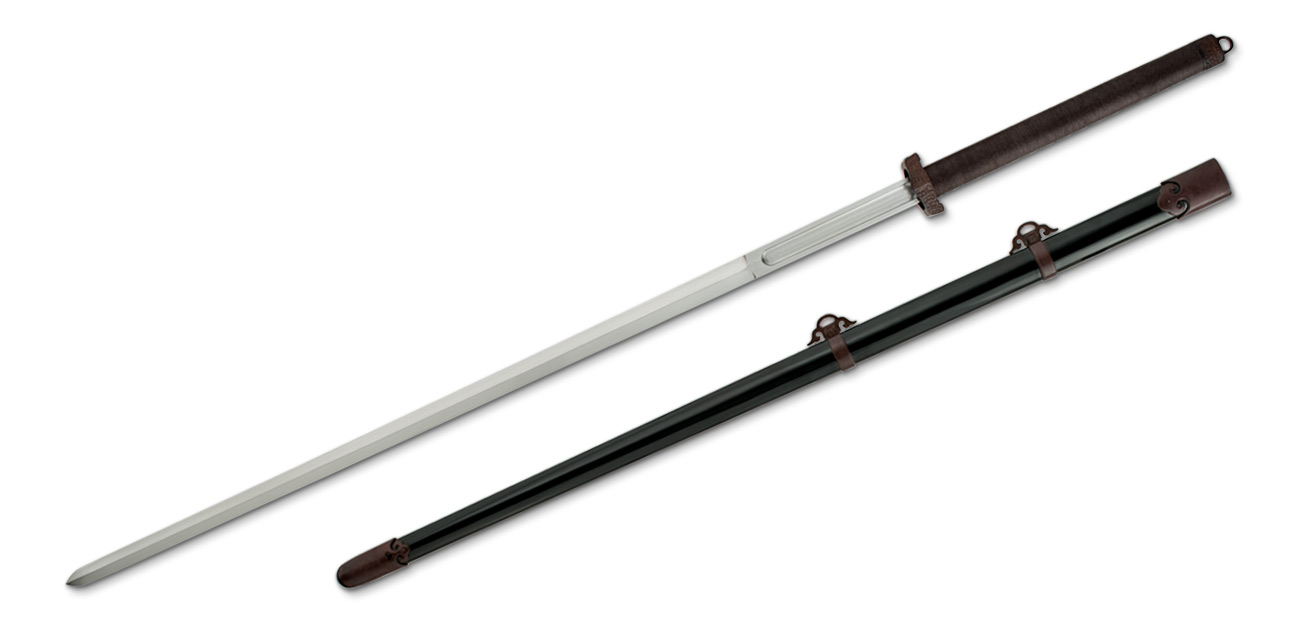 Dragon King Taotie Giant Jian
IN STOCK & ON SPECIAL ALL NOVEMBER
A beast of a sword with 37 3/4" blade, themed with traditional Chinese representations of the monstrous Taotie (gluttonous monster). MSRP $819.00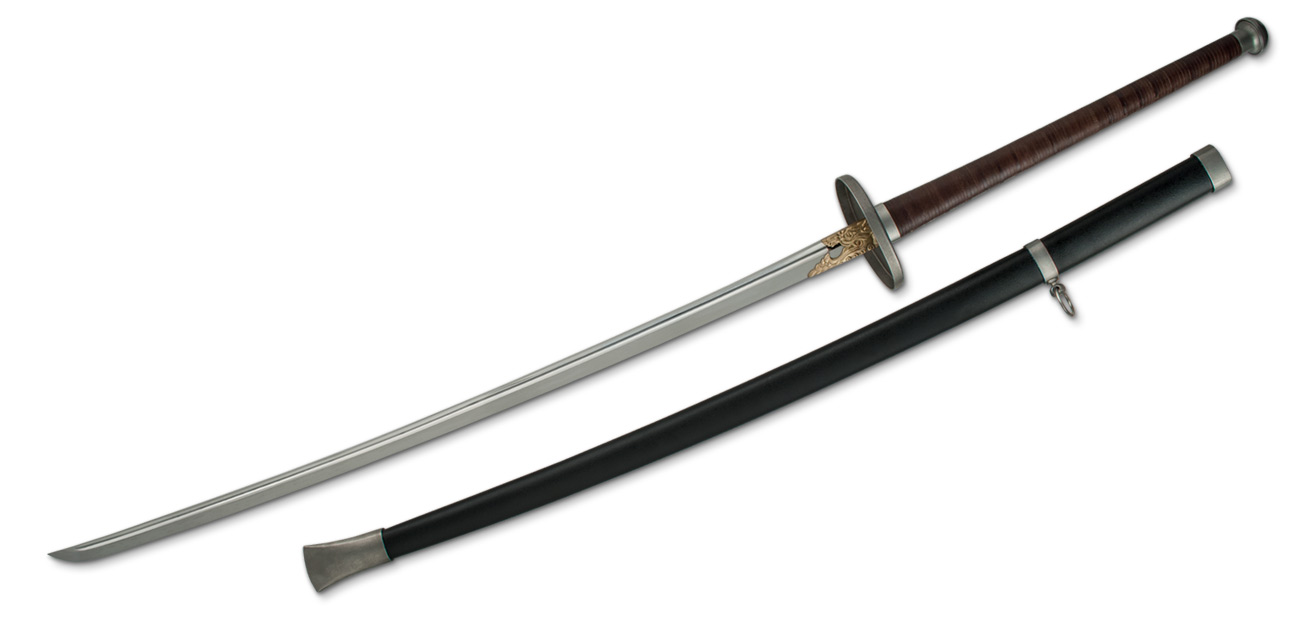 Dragon King Miao Dao Giant Sabre
IN STOCK & ON SPECIAL ALL NOVEMBER
One of the largest Chinese Sabers ever made based on a famous and highly coveted blade used originally to fight off constant raids by the Wakou (Japanese pirates). 4' 9" total height but weights in at 3lbs 4oz and a point of balance around 3" from the guard resulting in amazing speed.. MSRP $709.00

$20 Flat Rate shipping in the USA for 1-2 swords. FREE for 3 or more swords ordered at the same time. US orders only.
(link opens in a new window)
© 2006-2023 Sword Buyers Guide Limited