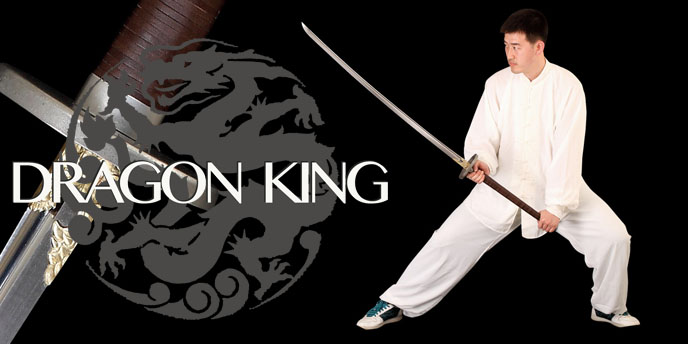 Dragon King Chinese Swords
Unique traditional Chinese swords - Artisan Frenchie Jin excels bringing you Chinese swords that until now you could only ever dream of..
US Orders Only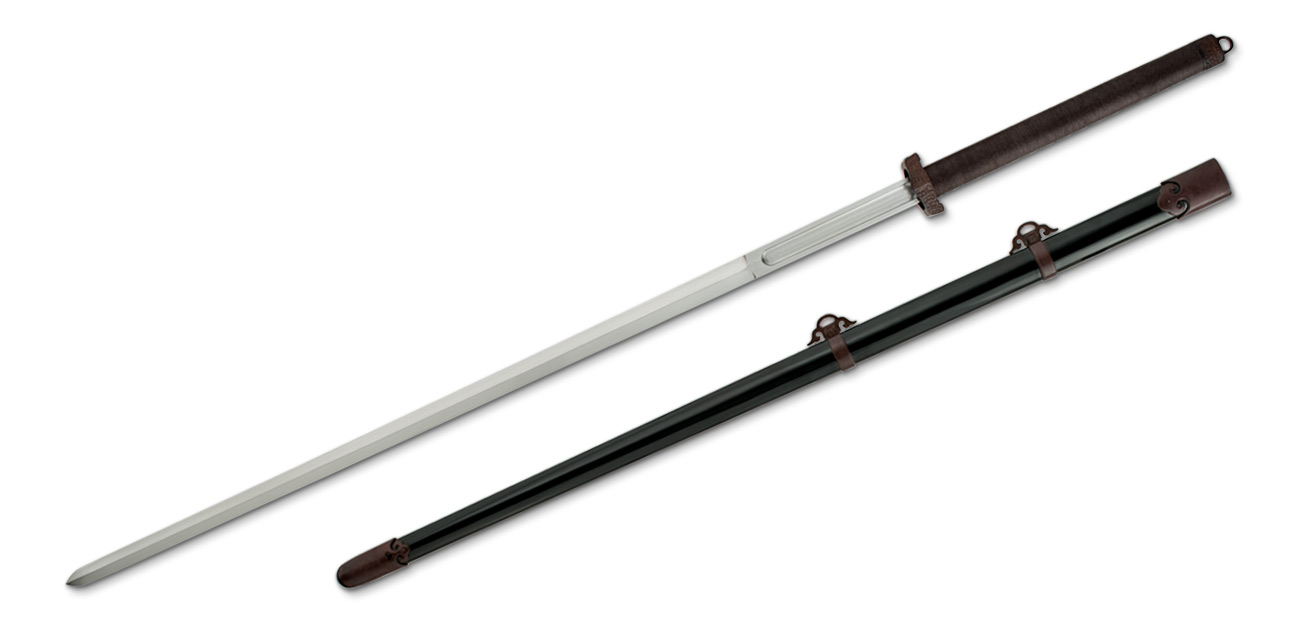 Dragon King Taotie Giant Jian
1
Average rating:

Dragon King Taotie Giant Jian
IN STOCK

A beast of a sword with 37 3/4" blade, themed with traditional Chinese representations of the monstrous Taotie (gluttonous monster).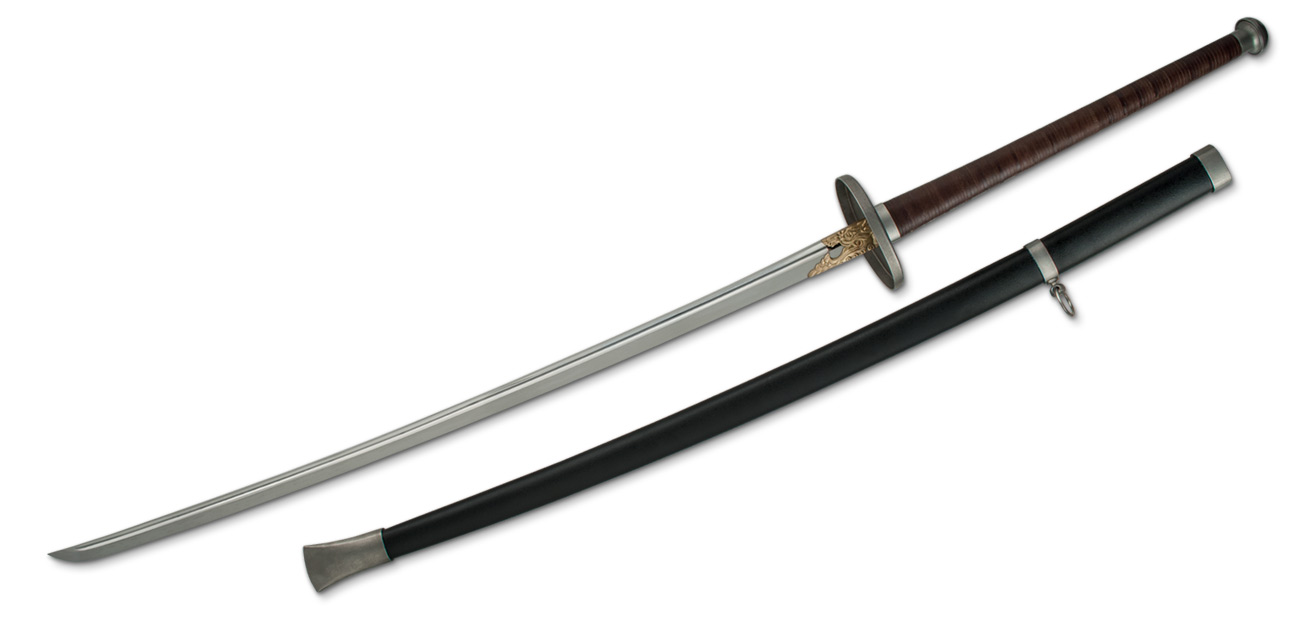 Dragon King Miao Dao Giant Sabre
IN STOCK
One of the largest Chinese Sabers ever made based on a famous and highly coveted blade used originally to fight off constant raids by the Wakou (Japanese pirates). 4' 9" total height but weights in at 3lbs 4oz and a point of balance around 3" from the guard resulting in amazing speed..

$15 Flat Rate shipping in the USA for 1-2 swords. FREE for 3 or more swords ordered at the same time. US orders only.
(link opens in a new window)
© 2006-2020 Sword Buyers Guide Limited