A good, traditional cutting Katana with a real hamon is normally around something like $300 to $500 or so and goes way up from there. But the thing is, in most cases a lot of the money you are paying goes into the appearance of the fittings and the extras.
And that kinda wastes money if all you want is something affordable for the backyard or dojo. Such as the Yanone Katana by Dragon King – normally priced at $400, sold at our store for $300…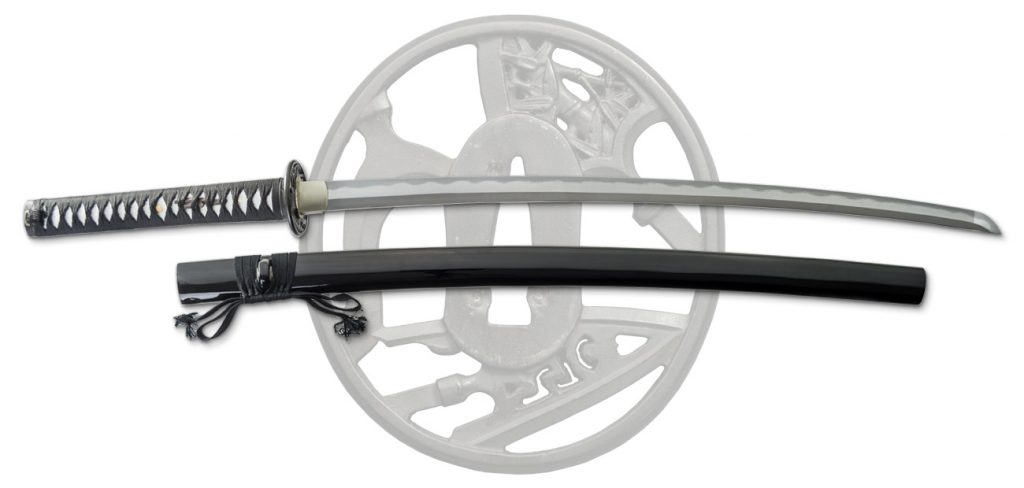 With our Special Price Deal on the Dragon King Yanone Katana, you'll get:
A beautifully hand crafted 65mn Spring Steel blade with real hamon, crisp lines and a clean polish. Here is where the money is focused.
Unique Silver colored habaki and seppa instead of boring old brass
Synthetic rayskin for those concerned about the use of animal products in your sword
Great assembly and construction, ready to cut straight out of the box
Detailed and ornate solid iron fittings for maximum durability
And just everything you need for a good cutting sword without any unnecessary 'bling'
All for just $229.99!
… Of course, you can let this opportunity pass you buy and spend a lot more money on a sword that many not even perform half as well.
Here's how it performs, straight out of the box by untrained backyard cutters and members of the CAS Iberia team cutting tough Mugen Dachi Tatami mats with ease:
If you're ready to get a high quality, well made cutting Katana that won't cut into your wallet, but sails through standard targets like a knife through butter, you'll want to take advantage of our special now.
Because , this offer may well run out before the end of the month, when the deal will be withdrawn once and for all.
It's too good a deal to let this one pass you by..
DONT MISS OUT. ORDER YOURS TODAY.