Well, it has been a busy and interesting few weeks in the lead up to Christmas.
We have had several specials come and go, notably the two Christmas Ninja specials from Hanwei, and on the 21st the long anticipated Ronin Restock arrived introducing several new models including my personal favorite of the line up thus far, the strikingly attractive Black on black tsuka with blood red saya 30″ blade 'Trapped Oni Soul' Katana pictured below.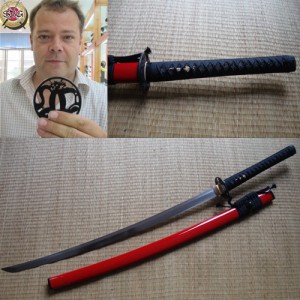 Plus I think the new model 18 with it's green silk ito is rather special looking…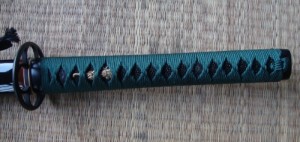 You can see them all in the SBG Sword Store here (there are over 1,000 Katana in stock).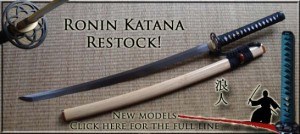 Naturally, with Christmas now literally around the corner and with most delivery services only having three days between now and new years when they will be actively shipping, any orders placed now will take a little longer to process and arrive. But apart from a couple of days when I will be spending time with my 5 year old daughter over Christmas, the SBG Sword Store will still be open – though communication with some of our affiliated warehouses may be slow as many are either on or about to go on holidays. But I'll do my best to stay in touch with you and help out with anything as much as possible.
I'll post again before the new year is over as there will be a few (very) special offerings available that we have been sitting on for one reason or another. But in the meantime, have a great and Merry Christmas!!!
– Paul