From now until the 22nd of October, we have a couple of heavily discounted swords from Hanwei and Dragon King that bargain hunters may be particularly interested in.
The first is the Dragon King Warhorse Katana – a stunning T10 tool steel blade with real hamon that is normally sold from between $450 to $540. The price of this sword reflects the high standard of work done with the steel, below you can see a close up of the hamon showing just how smooth the polish and overall finish is of this piece.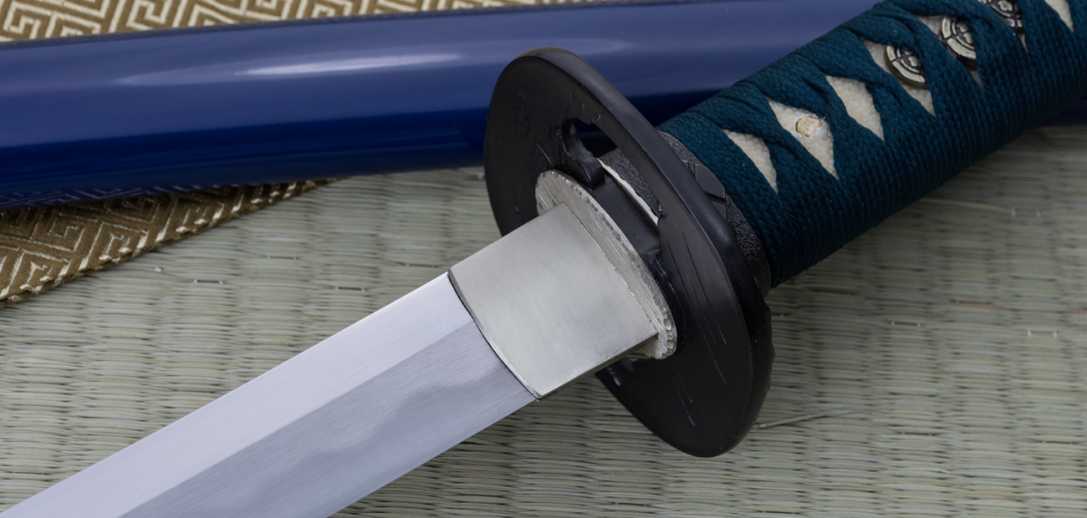 It also comes with a unique silver habaki, menuki and seppa instead of the usual brass, and is completed with iron fittings in a traditional Samurai and Warhorse theme, real rayskin and emerald cotton ito wrap.
At $299.99 with FREE SHIPPING in the USA, this is an absolute steal – and with this discount – offers more value for money than any other sub $300 Katana currently on the market as it is NOT a sub $300 Katana..!
The second sword is a MUST have for fans of hard core medieval swords, and lovers of BIG swords in particular.
I am talking about what is quite possibly the LARGEST production sword currently on the market, the massive LOWLANDER Sword..
Pictures rarely give you an indication of exactly just how BIG this sword really is.. But here is a photo taken of SBG member Fatecaller (who is well over 6′ tall himself) holding the standard version of this blade..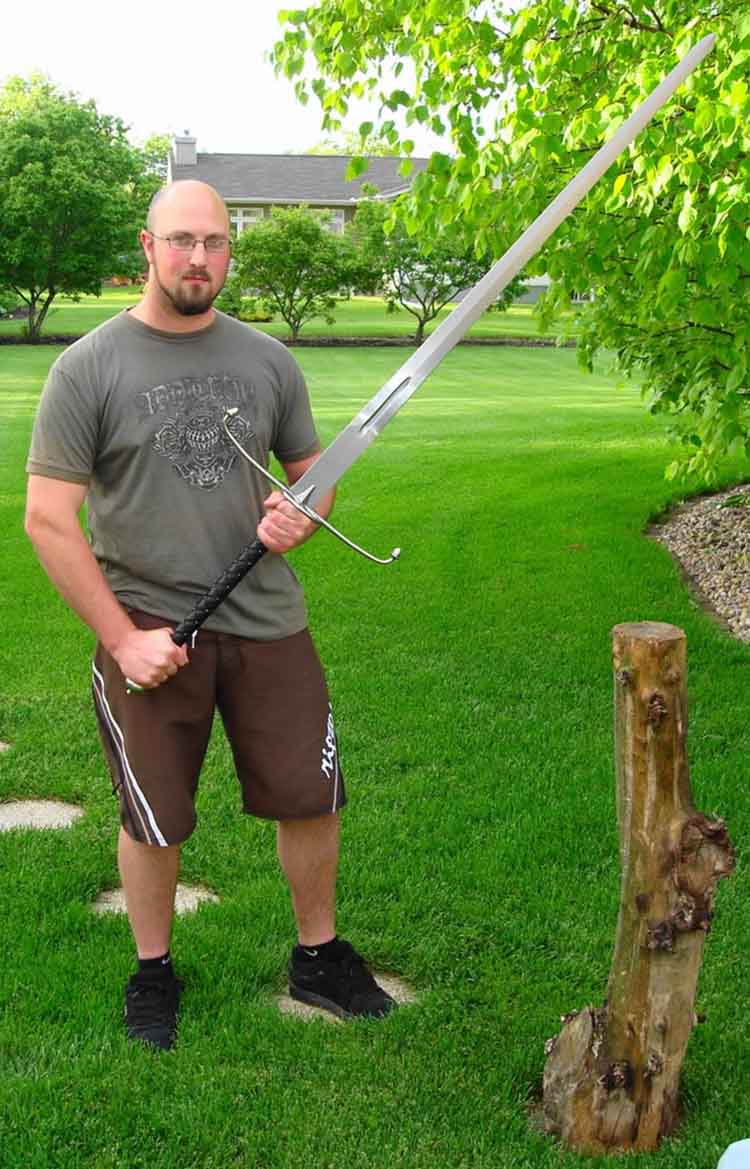 Yeah, it is really THAT BIG..
Now normally you would expect to pay a small fortune for so much steel, and most sword sellers will charge you an arm and a leg for shipping (because as expected, it is not only heavy, but it is so long it needs a special oversized box) but you can get it for our flat shipping rate of just $15.
Truly a beast of a sword – the usual retail price on this bad boy is $440 plus $40-$60 shipping, but from now until the 22nd of October you can pick it up for a mere $249.99 plus $15 shipping..
Get these deals while you can..