Our friends at Scorpion Swords have joined the sword feeding frenzy, offering up their entire range with a 10% discount!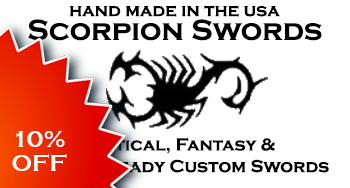 This brings the number of brands offering discounts from 10-40% off to TEN with 171 different models of swords discounted until the end of November.
Truly amazing buying opportunities on offer right now guys, so don't let the deals pass you by. Such a sale is unprecedented and we have not seen anything like it in our 18 years experience in the industry..